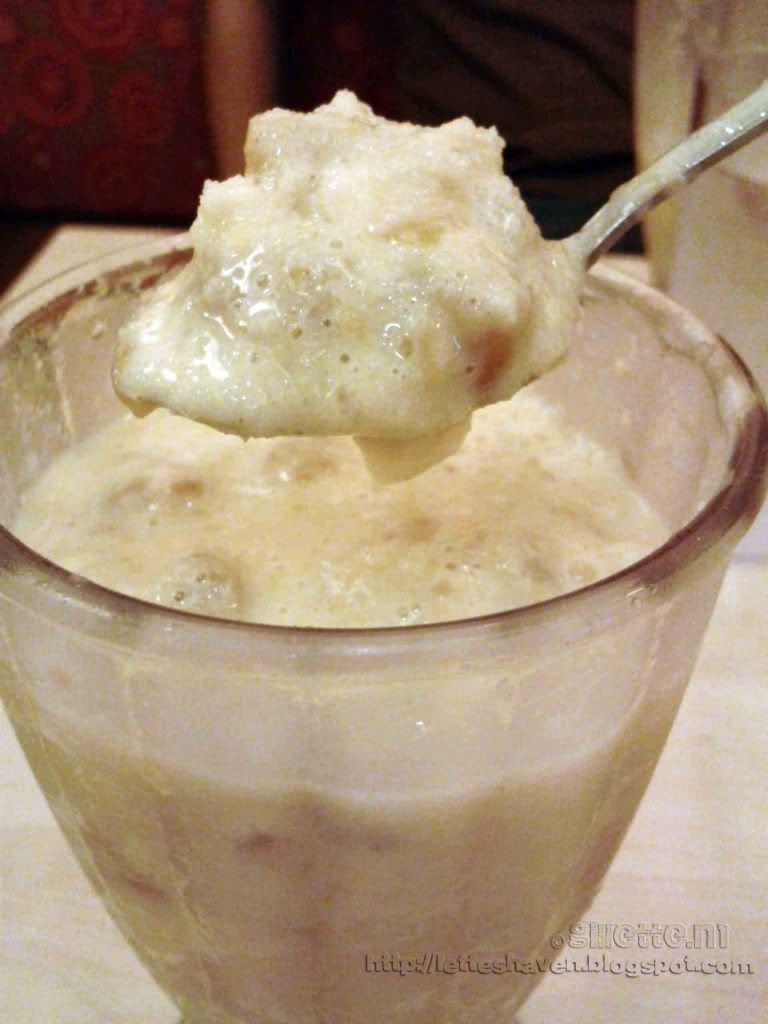 Sun ripened Saging na Saba, Macapuno, Leche Flan with Dayap, finely shaved ice and milk consist this mouth-watering dessert treat called Halo Halo offered by Razon's of Guagua. Who doesn't love Halo Halo? All Pinoys love this icy treat especially during summer, it lessens and cools down our hot body temperature and mood :)
We are used to Halo Halo with many ingredients like tapioca or sago, gelatin, mangoes, sweet monggo, jack-fruit, sweet corn, purple yam or ube, rice flakes or pinipig and lots more. But Razon's Halo Halo has only three ingredients, your first impression might be... "is it really delicious, it doesn't have sago, gelatin, etc.?" Wait 'till you taste it! Because of the finely shaved ice and creaminess it's like an ice cream to me! Sweet even with no sugar, the Banana, Macapuno and Leche Flan really jive with one another. The best Halo Halo for me! You can taste this famous and yummy Halo Halo for 90.00

php

or $2.14.
My boyfriend enjoying his Halo Halo
Razon's other Best-Seller aside from Halo Halo is Pansit Luglug or Palabok. Before we had our dessert we ordered for a single serve Pansit Luglug and it costs
90.00
php
or $2.14. It's a simple noodle dish with white noodles, red sauce with baby shrimps, egg slices and crumbled Chicharon or fried pork rinds on top. Pinoys usual pansit luglug or palabok has more ingredients like ground meat, tinapa flakes or smoked fish, small crabs, squid and more. But just like their Halo Halo even if it doesn't have lots of ingredients, the taste is very delicious and distinct. Simple yet overly delicious!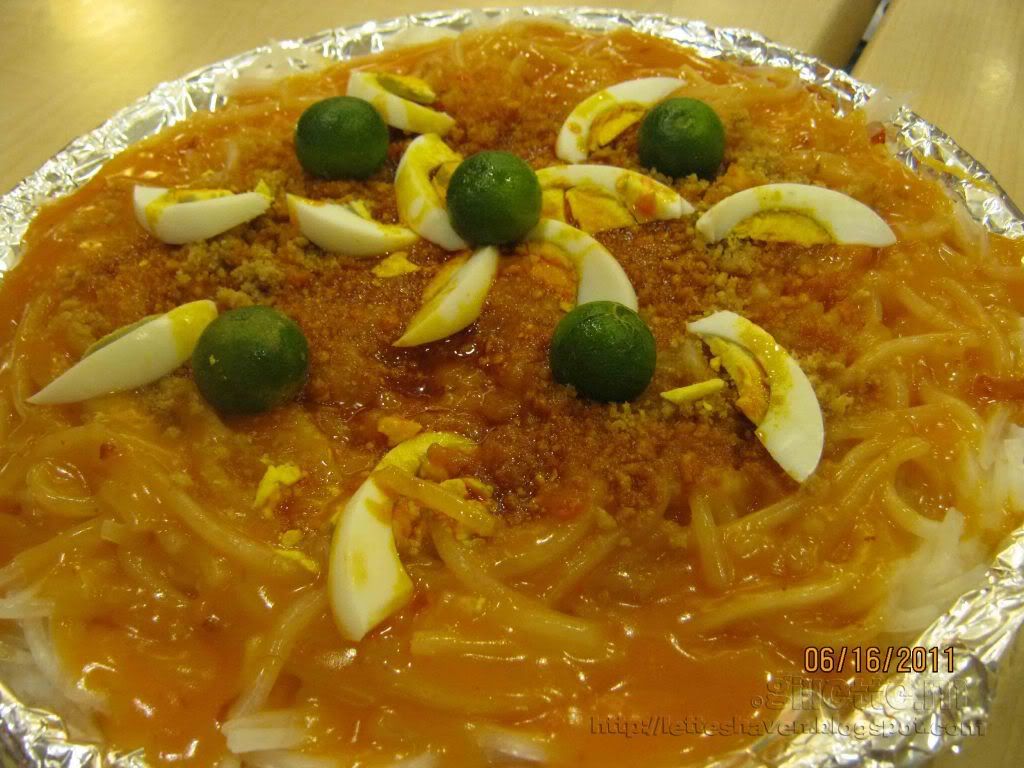 Razon's also offer servings in bilao or tray good for 4-6 persons, I forgotten how much is the exact price but it's more or less 500.00

php

or $11.90. Razon's of Guagua is a Kapampangan restaurant and their menu includes Sizzling Sisig, Sizzling Bulalo, Dinuguan at Puto, Lumpia, Tapsilog, Ensaymada, Silvanas and more!
My Rating for Razon's of Guagua (5 ✰ is the highest)
Taste ✰✰✰✰ Price ✰✰✰ Place ✰✰✰✰ Staff ✰✰✰
Razon's of Guagua "Pampanga's Famous Halo-Halo & Pancit Luglug"