My boyfriend, Adelbert and I had some nice time together earlier. After we went to our dentist, we go straight to the mall to window shop and have some snack (slash) dinner :) We both want pasta and pizza, so we decided to try Pizza Hut's New Tuscani Pizza!
We choose our pasta first... Aglio Olio Pasta (left image) for me and Spaghetti Al Pesto (right image) for Adelbert, I know it's a lot! I think these pasta are good for up to two person each. Aglio Olio is spaghetti in extra virgin olive oil with anchovies (I haven't seen any anchovies, I think it's just flavorings), garlic and fresh basil. The pasta is good, very firm noodles, simple looking but very flavorful, it has bits of chili peppers that's why it's a bit spicy and it's a little fishy be sure to freshen your breath after :)!
Spaghetti Al Pesto is a traditional pesto pasta with black olives and almond flakes. I taste it a bit, noodles is also very firm and very rich pesto sauce! You can taste
Aglio Olio
for just 99.00

php

or $2.36, while
Spaghetti Al Pesto for 129.00

php

or $3.07.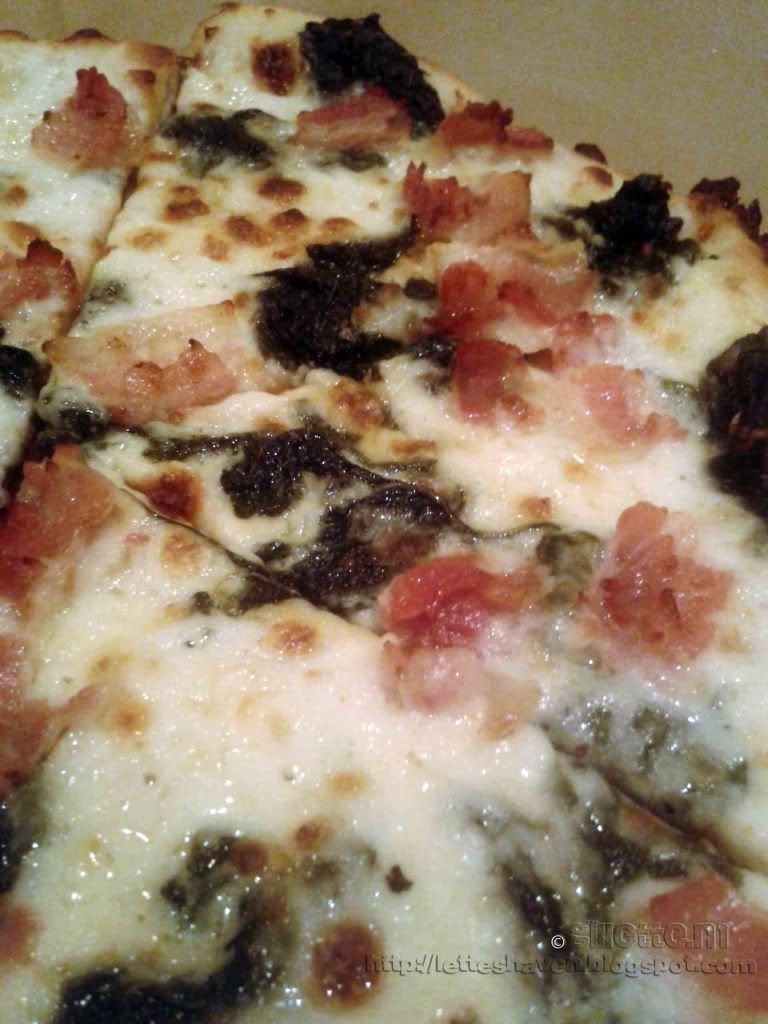 For pizza, we tried 3-Cheese Bacon & Spinach Tuscani Pizza, it has bacon, spinach, Béchamel sauce, with 3 kinds of cheeses - mozzarella, parmesan and cheddar. It's available in Medium 10" which is 329.00

php

or $7.83 and Super Family 14" that you can have at 519.00

php

or $12.36. Tuscani Pizza is Pizza Hut's new offering, it's thinner crust, fuller flavor. Indeed it is, the thin crust pizza we like, slightly crispy outside and soft on the inside. It's our first time to taste spinach :) at nasa pizza pa! The spinach and bacon combination is perfect, the cheeses and crust are great team!!!
Adelbert got Blue Blast (it's a dew with non-alco wild fruit flavor and with real pineapple chunks) for his drink while I had a glass of Pepsi!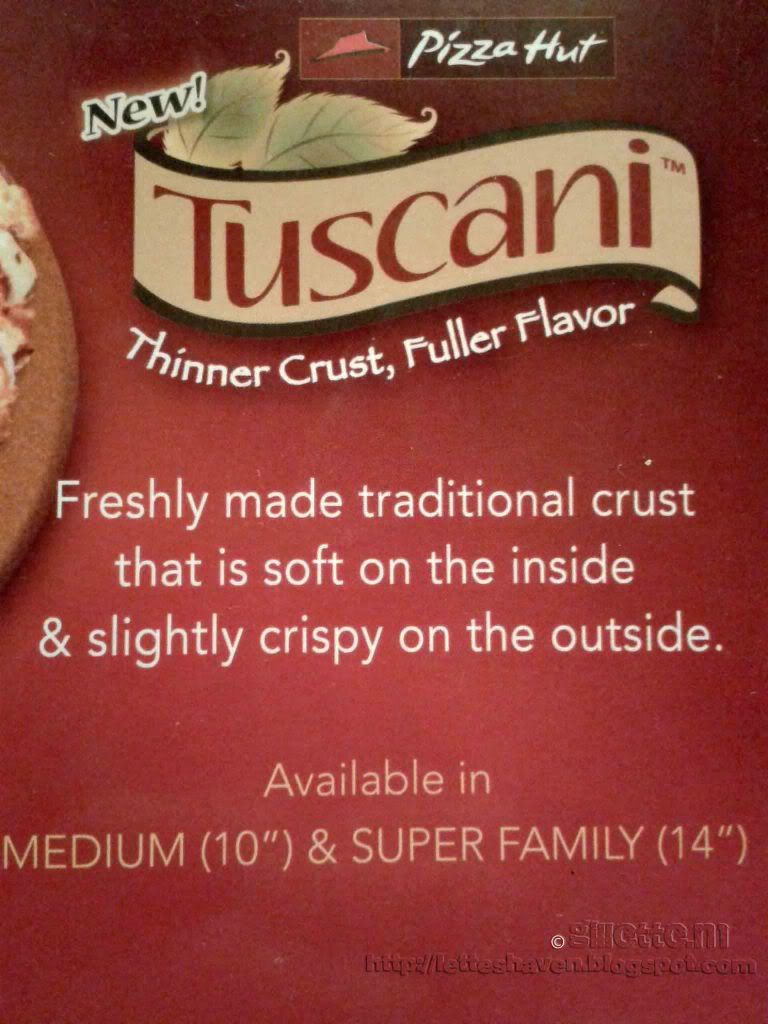 Treat yourself a Pizza Hut Tuscani Pizza and surely you'll enjoy it. It has five different Pizzas that you can choose from. Check out the images below for detailed description of each Tuscani Pizzas and their corresponding prices.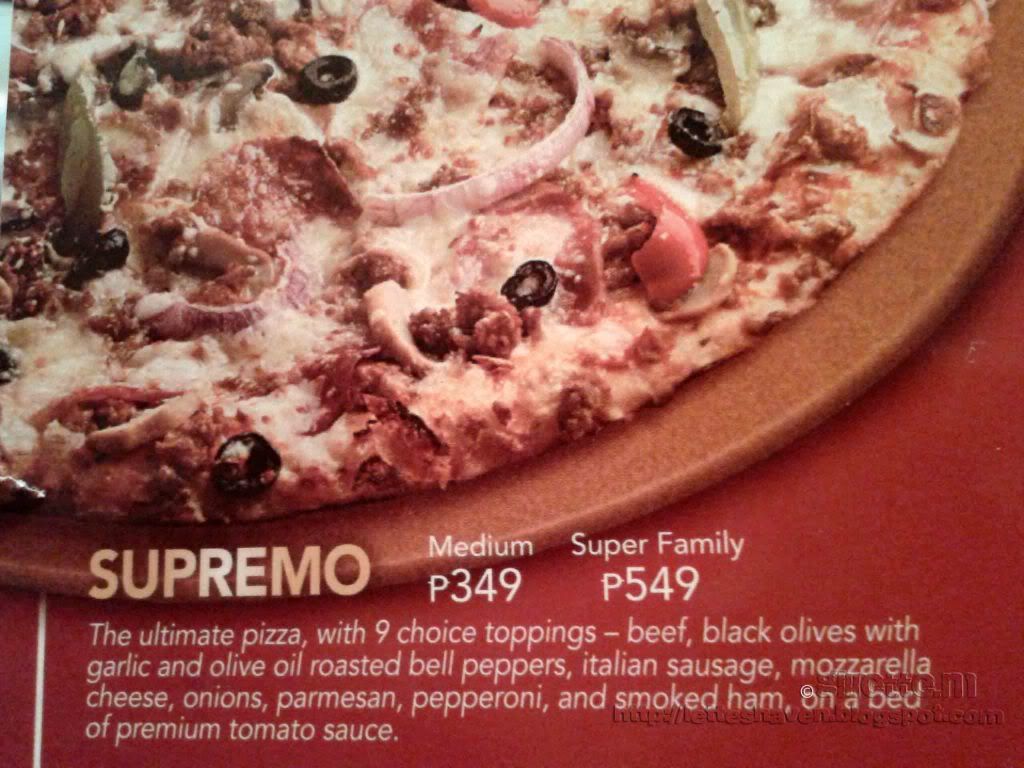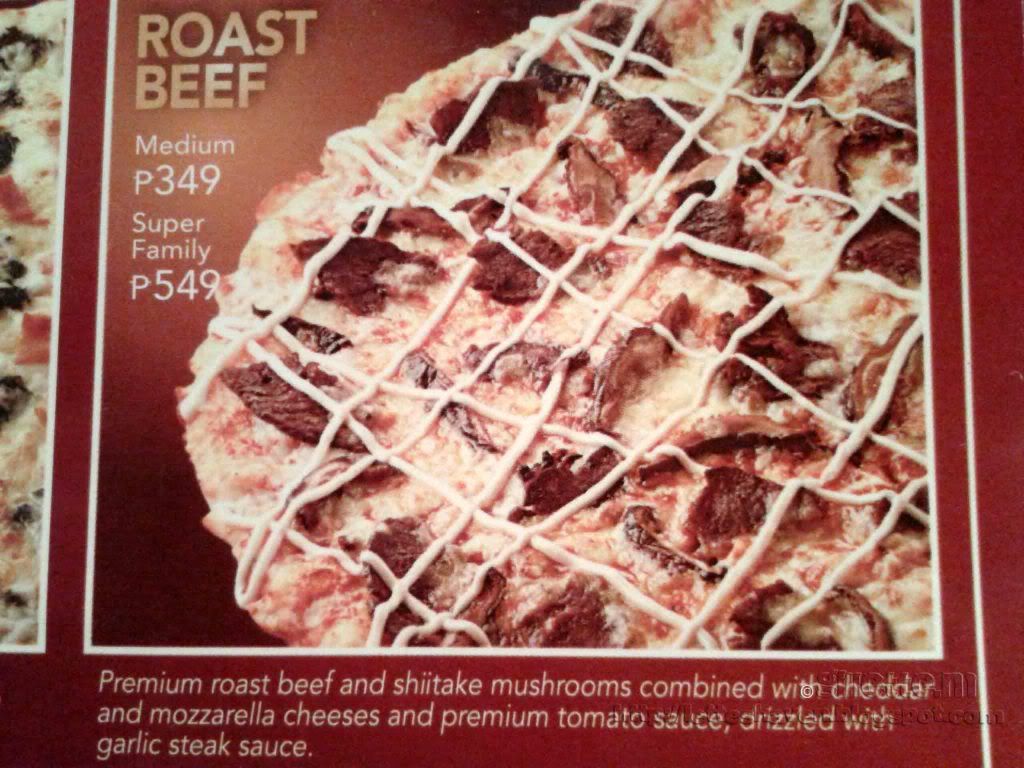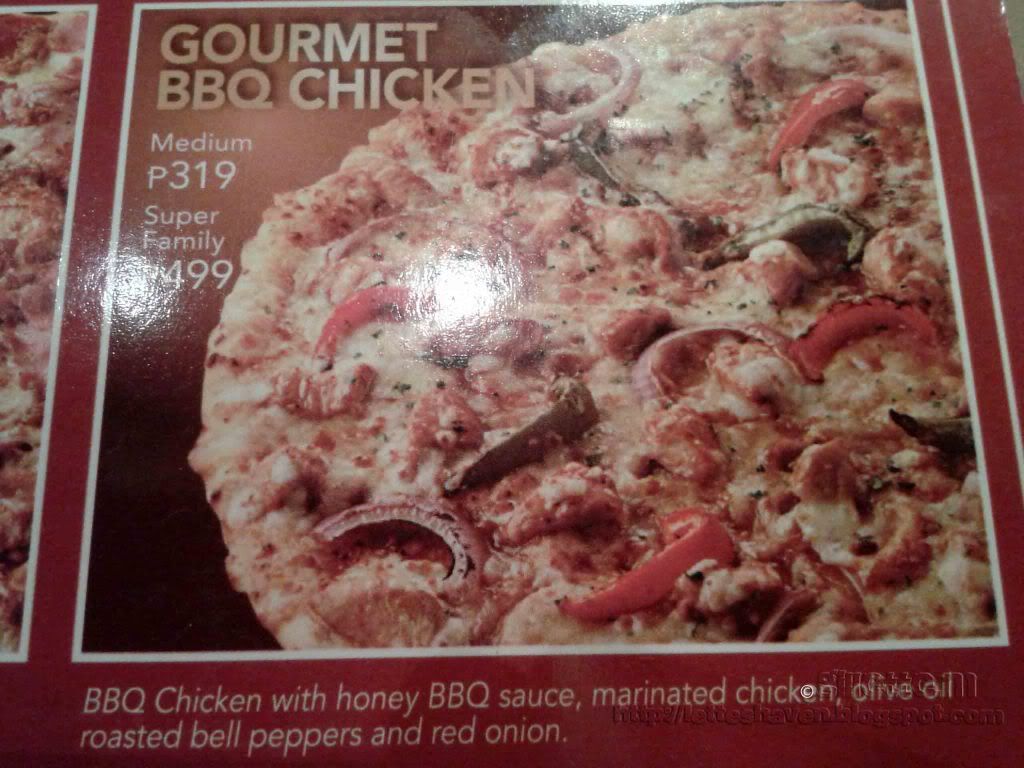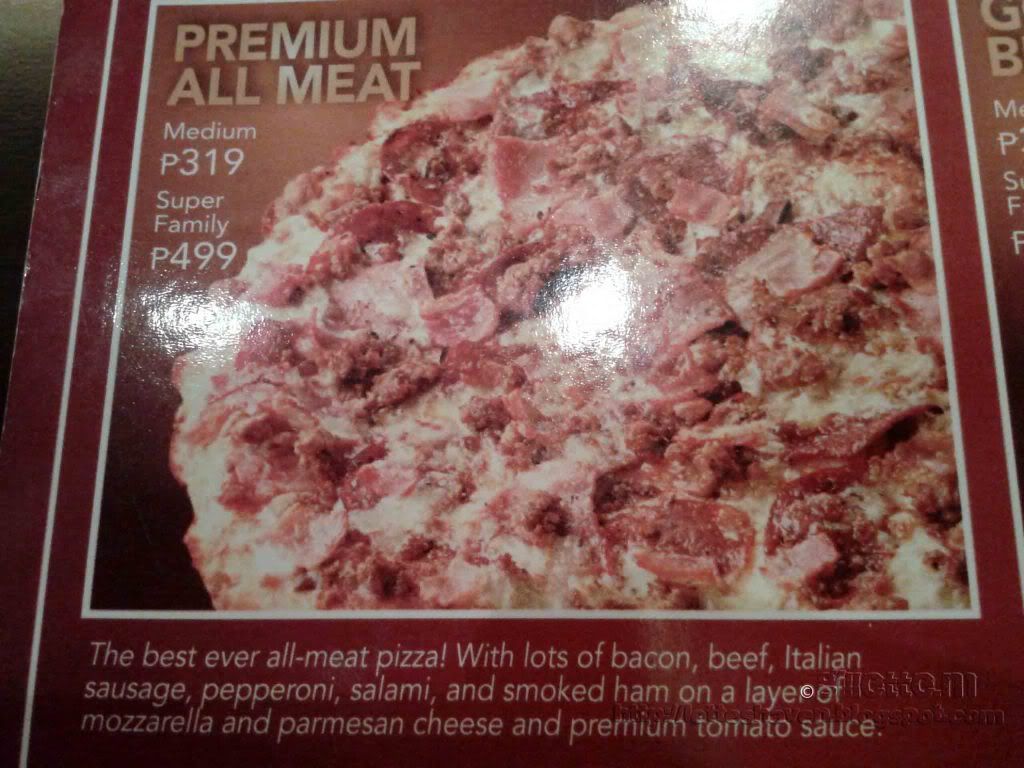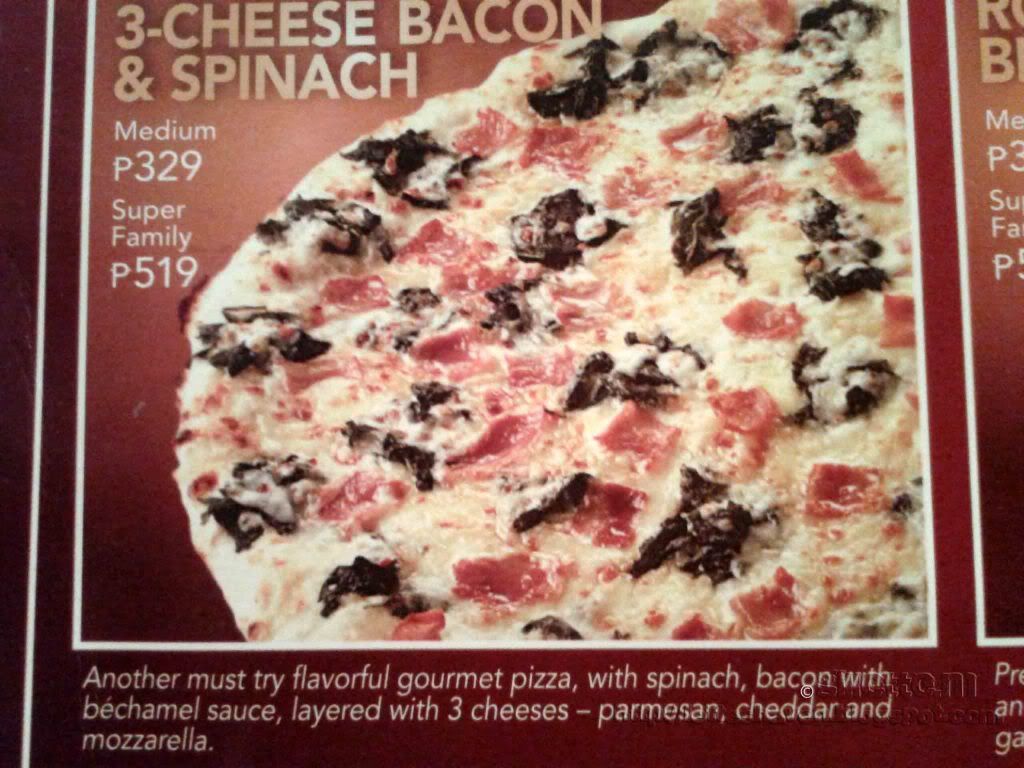 My Rating for Pizza Hut's Tuscani Pizza (5 ✰ is the highest)