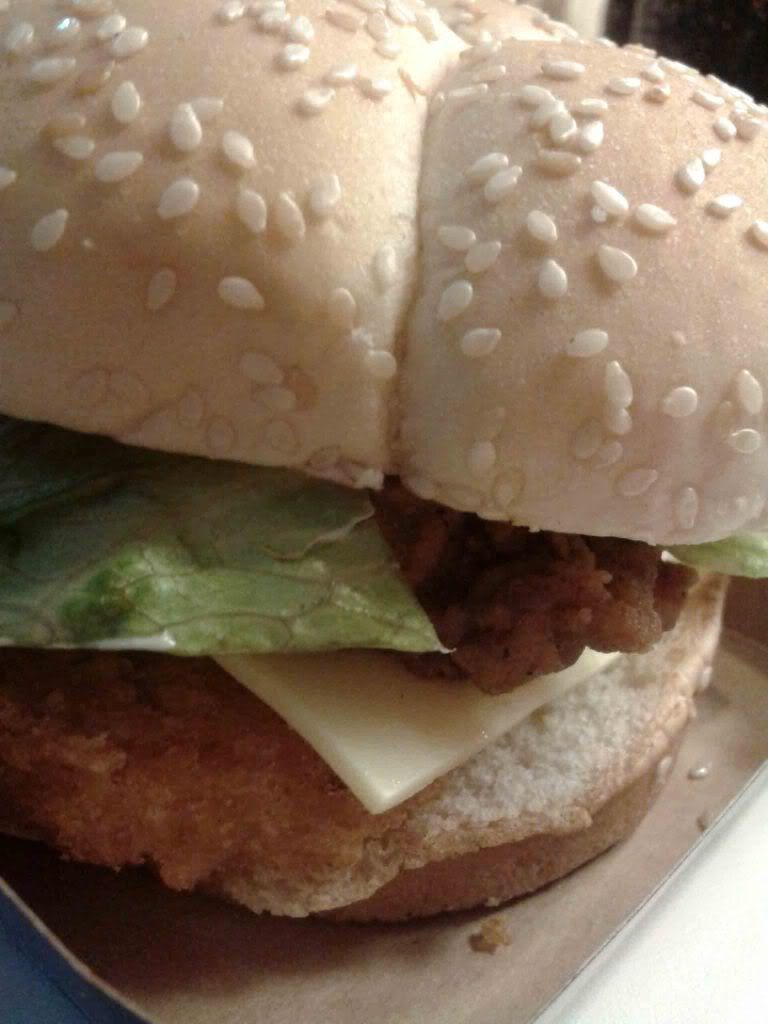 What's this KFC's Tower Burger..? Heaping burger with original recipe chicken patty, buns, lettuce, mayo dressing, a slice of cheese, and really crunchy hash brown. This is a 2-inch high burger so prepare yourself :)) The star in this burger is the hash brown, it's so crunchy and really I love it!!! The lettuce is crisp, mayo is overly creamy, cheese, crunchy hash brown, and chicken patty really complements one another.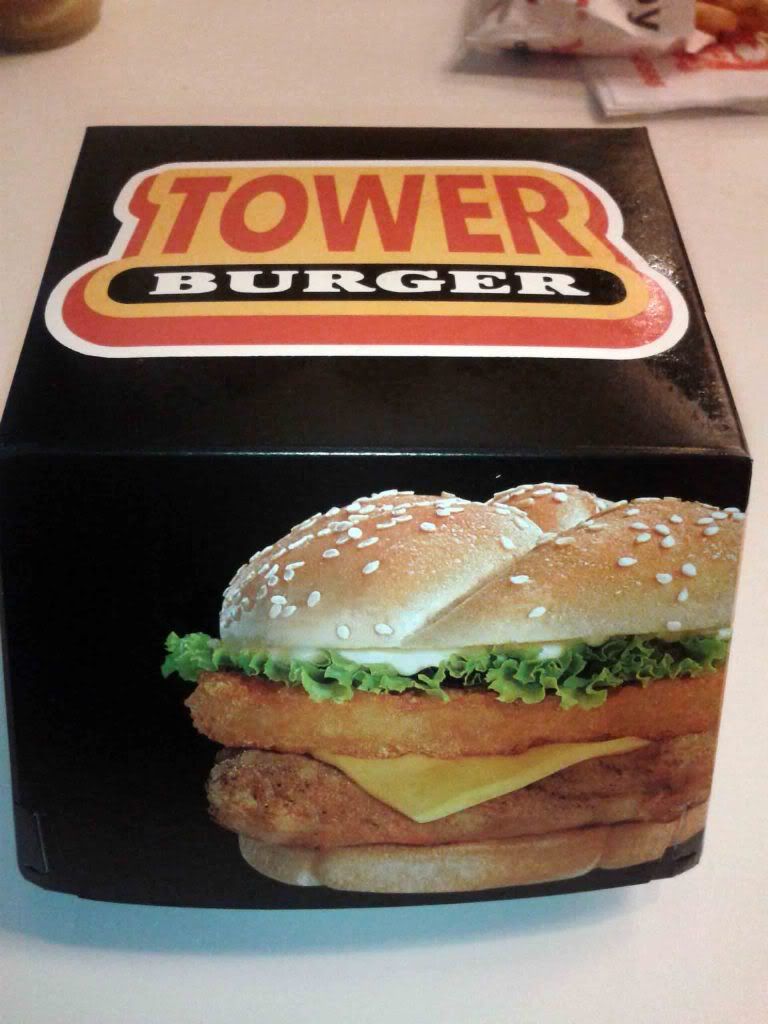 Oh my, what a big burger box is it?!? I'm really excited to open it, to unleash the greatness of this chicken burger with hash brown. Savoring and feeling every bite, it took me a while to finish it plus it's enormous high!!! It's a one really great burger that you should try!
A meal which includes KFC Tower Burger, regular seasoned Fries and regular soda drink costs 159.00php or $3.78.