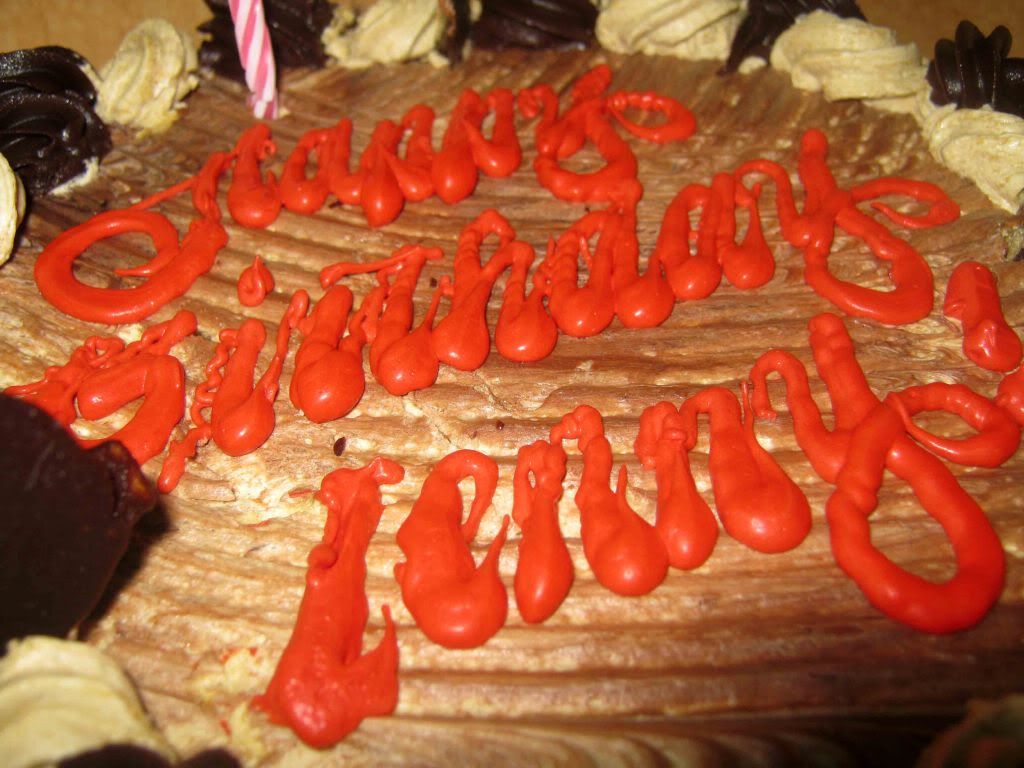 It's my sister's 23rd Birthday and Mocha Choco Crumble Cake from Red Ribbon is her birthday cake! Mocha cake is Lenny's (my sister's nickname) favorite that's why I bought this treat for her! Mocha Choco Crumble Cake is made up of layers of chiffon cake,
bits crunchy chocolate crumble,
oozing rich mocha cream, the base is crunchy chocolate crumble made out of rice crispies I think, and topped with chocolate and mocha creme.
Though chocolate-flavored cake is my favorite cake of all time, this Mocha Cake good! The chiffon is very moist, chocolate creme is the best, crunchy choco crumble adds texture, and it's delicately pretty! You can enjoy this goodness at 550.00

php

or $13.10 and it's worth it! Red Ribbon cakes are affordable compared to upper class Bakeshops, the cakes are of high quality and taste, and they have many branches in the Metro.