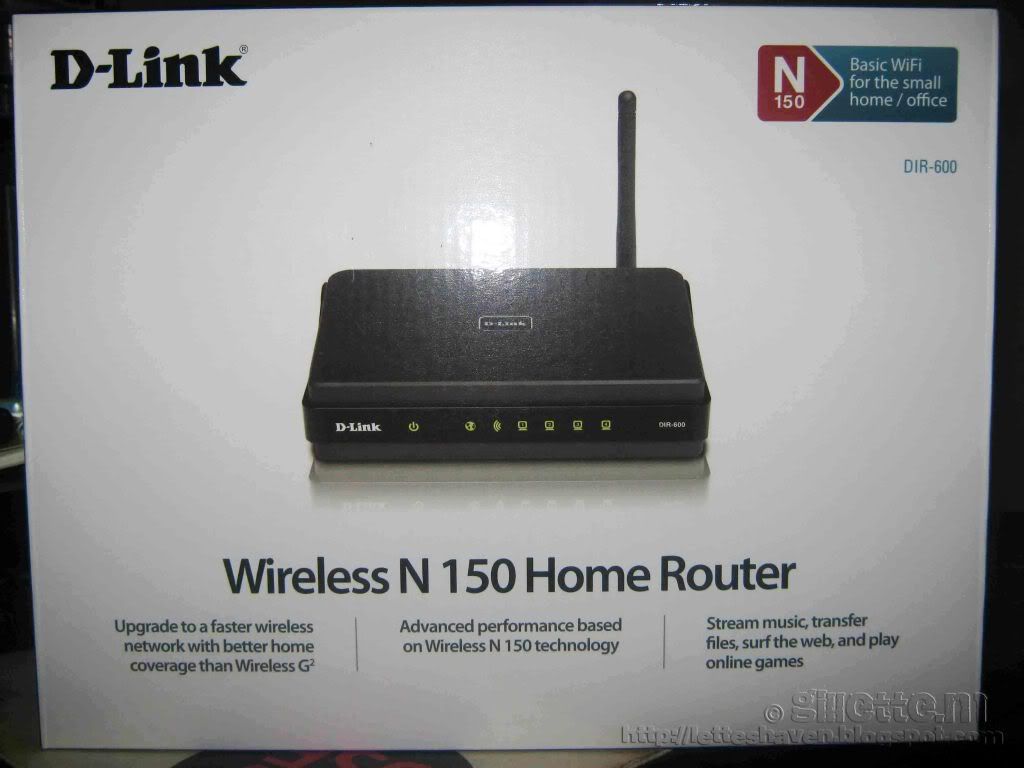 I bought this Wireless Router recently, it costs 1,800.00php at PC Domain SM Fairview branch. We've been wanting this ever since my siblings and I got Wi-Fi capable phones, Ipod, PSP and Netbook. We also have one desktop computer.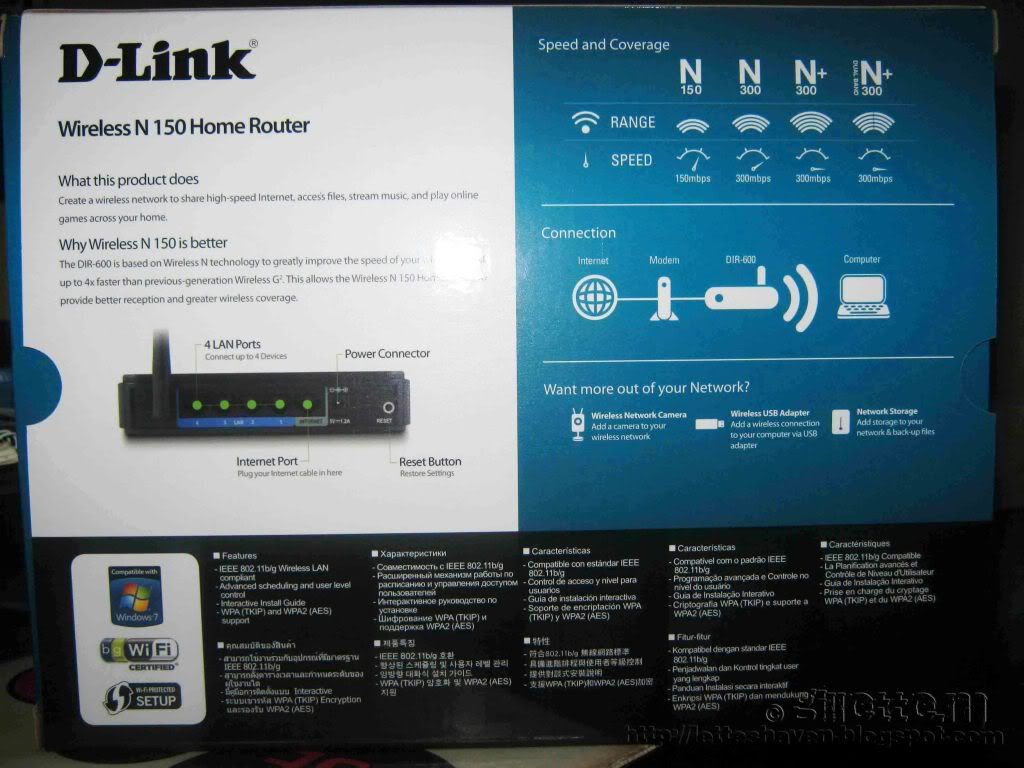 D-Link DIR-600 Wireless N 150 Home Router, uses N Technology, its compatible with any hand-held devices or gadgets like smart-phones, mobile phones, music players, game gadgets and more. It's ideal for your home or small office!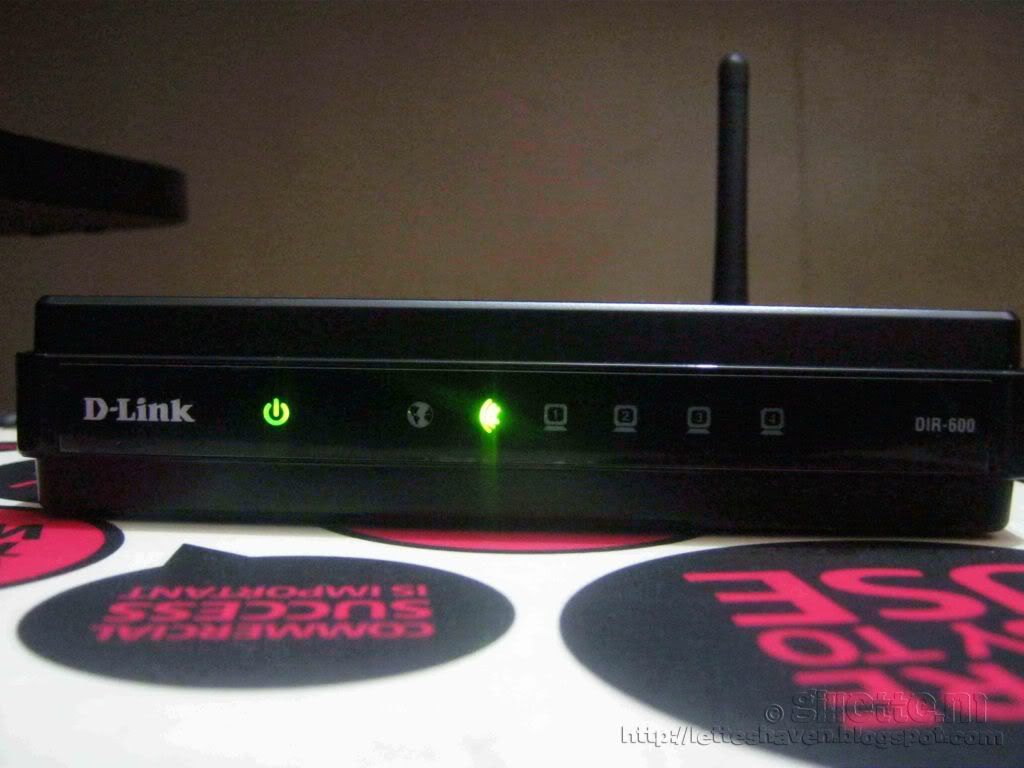 Installing is very easy, paperless manual, you just play the installation CD and follow the instructions there. The set-up wizard is genius, it will automatically detect if the cable you are connecting is the right one and the installation process only takes 5-10 minutes.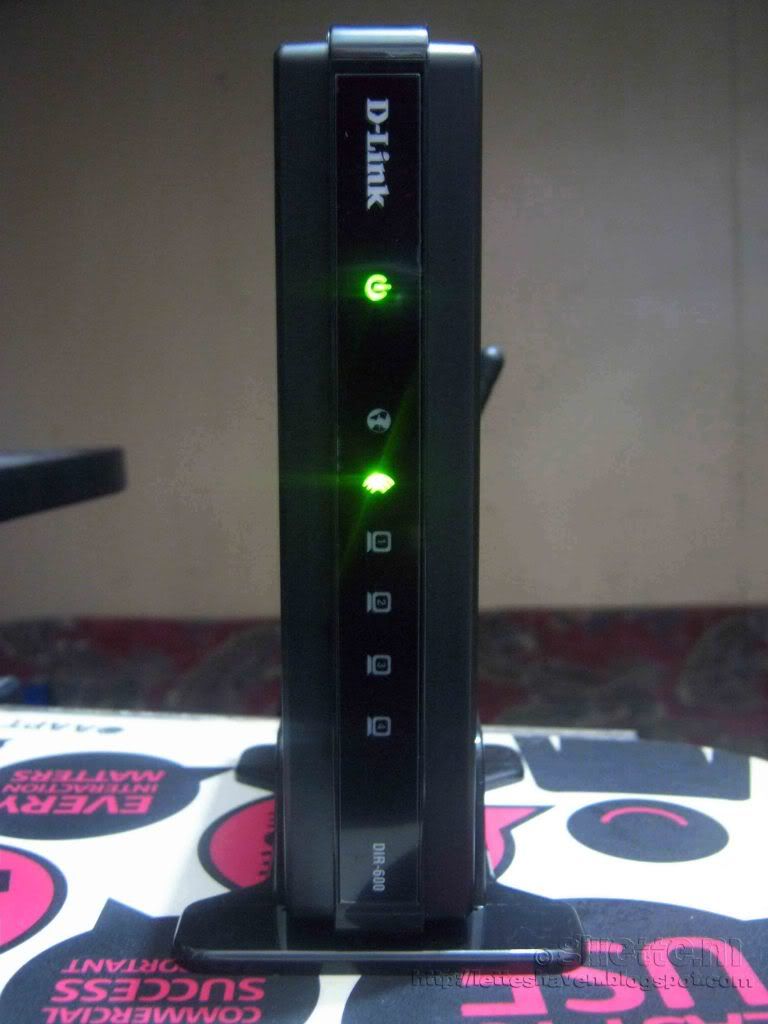 It has four ports, meaning it can hold or connect up to four wired connections or computer. My broadband connection is Globe Telcom 512kbps, the speed is tolerable if one desktop PC, two mobile phones and one laptop is using the same connection.