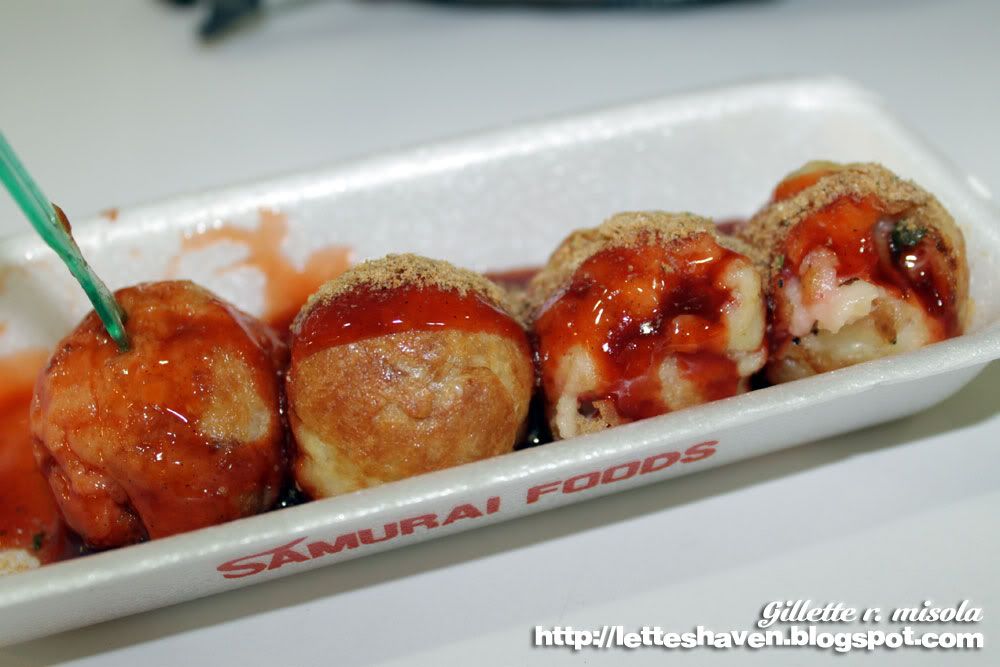 What do we have here? Yummy, very savory and hot flaming delicious Takoyaki! An all time favorite Japanese snack, the batter is made of octopus, tempura scraps, pickled ginger, and green onion (source: Wikipedia). The batter is cooked in a takoyaki pan, a griddle with half circle molds, it is occasionally turned using a pick so the uncooked batter will move to the base of the pan. Takoyaki is also called Octopus balls.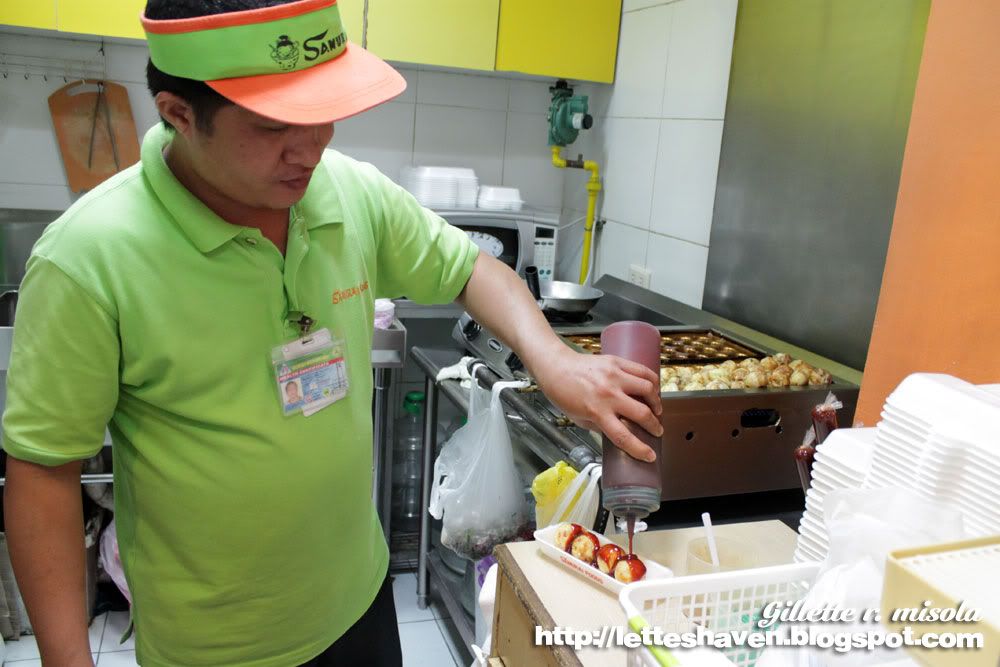 Look how Samurai Foods prepare their Takoyaki, you can see the freshly-cooked takoyaki still in the griddle, topped with takoyaki sauce and sprinkled with dried bonito or katsuobushi (dried and fermented fish).
There are many Takoyaki food stalls now available at malls; however Samurai Foods is still the best Takoyaki for me. This 4-piece Takoyaki cost 32.00

php

, a bit pricey compared to other food stalls that offers
Takoyaki. Other food stalls that offers
Takoyaki doesn't taste that good because it mainly consist of mixed vegetables and flour. So if you want to taste good Takoyaki for the first time, be sure it's Samurai Foods.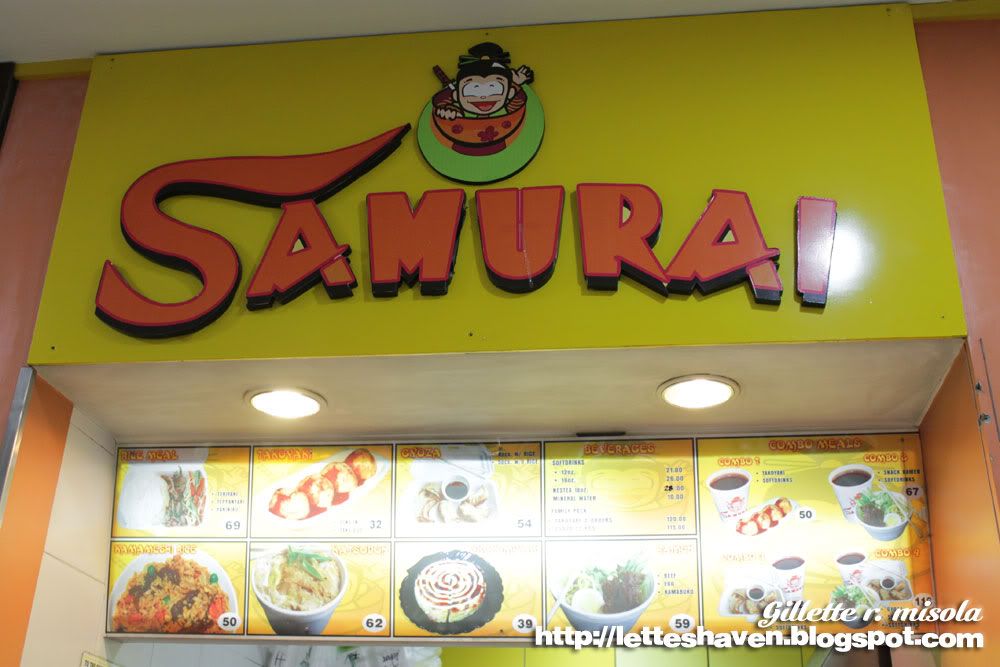 Samurai Foods Menu, they also offer other Japanese foods like Gyoza, Ramen, Katsudon, Okonomiyaki and many more. Samurai Foods Takoyaki is superb in taste!!!
Funny Fact: I first heard "Takoyaki" word from my youngest sister when I was in college and she was about 5-7 years old. She watches this anime in GMA 7 called Takoyaki Mantoman :)
Admire my post, follow me on Twitter, Facebook and Email! :)
Enjoy eating good food!