At last, J.CO Donuts & Coffee, premium donut from Indonesia is now open near our area. Last October 26, 2012, J.CO Donuts & Coffee opened a branch at SM City Fairview; it is located at the Upper Ground Floor of the Main Building, besides one of the side entrance of SM City Department Store.
I was very excited to taste this donut so when I went yesterday at SM City Fairview, I got straight to J.CO Donuts & Coffee store to buy some. Oh man, the store is so jam packed and long lines of customers are waiting. So I decided to buy some other time for it will take my precious time so much. An opening treat for everyone, FREE Glazzy are given away for every purchase of J.Coffee Uno or Due Size!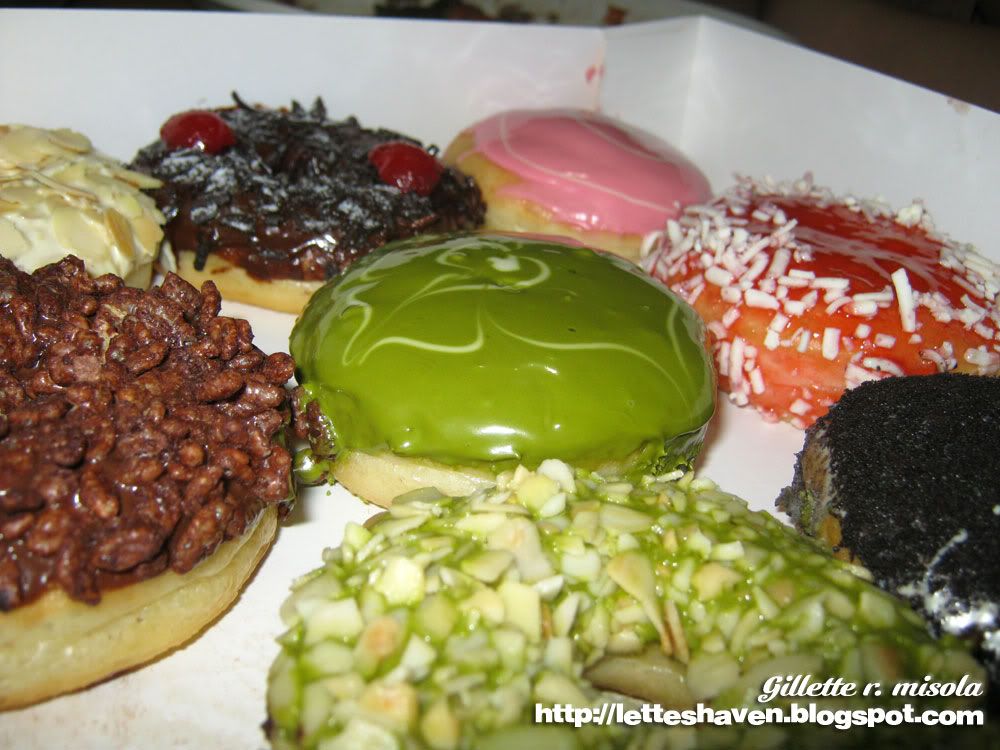 Tonight, my sister got home with this sweet lovely pasalubong, J.CO Donuts!!! I'm very excited to taste these donuts! But first, I took my camera, take some snapshots and here they are looking so mouthwatering :) Flavors are Alcapone, Green Tease, Heaven Berry, Crunchy Crunchy, Oreology, Berry Spears, Forrest Glam and Mr. Green Tea. I have tasted Oreology which is of course Oreo flavored donut, it's not that sweet compared to other Oreo flavored donuts in the market and the Oreo topping is so soft it's as if they used Oreo bread. And Crunchy Crunchy J.CO Donut, spread with chocolate sauce and topped with chocolate crispies.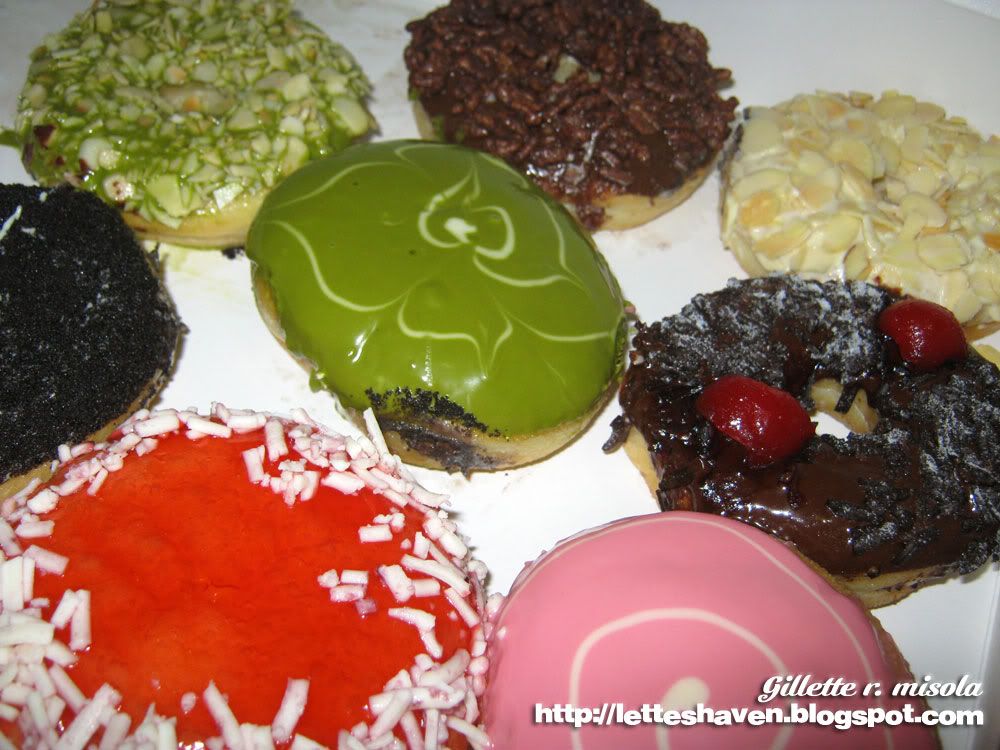 My say about J.CO Donuts, the bread consistency is fluffy, a bit gooey and airy, soft and normal sweet dough. The flavors are fantastic and unique, the sweetness is balanced, and yummy!!! J.CO Donut price is 42.00

php

per piece, 230.00

php

Half Dozen, 350.00

php

A Dozen and 550.00

php

for 2 Dozen.
For more info about J.CO Donuts & Coffee, visit their website http://www.jcodonuts.com/ or Facebook Page http://www.facebook.com/J.COPhils
Love my post...? Follow me on Email, Facebook or Twitter to get latest updates and more facts about my blog :)
Oh by the way, sorry guys I haven't update my blog regularly. Last week, I got Measles and was so sick, but now I'm fine and glad to make more post in the coming days!
Enjoy Life <3