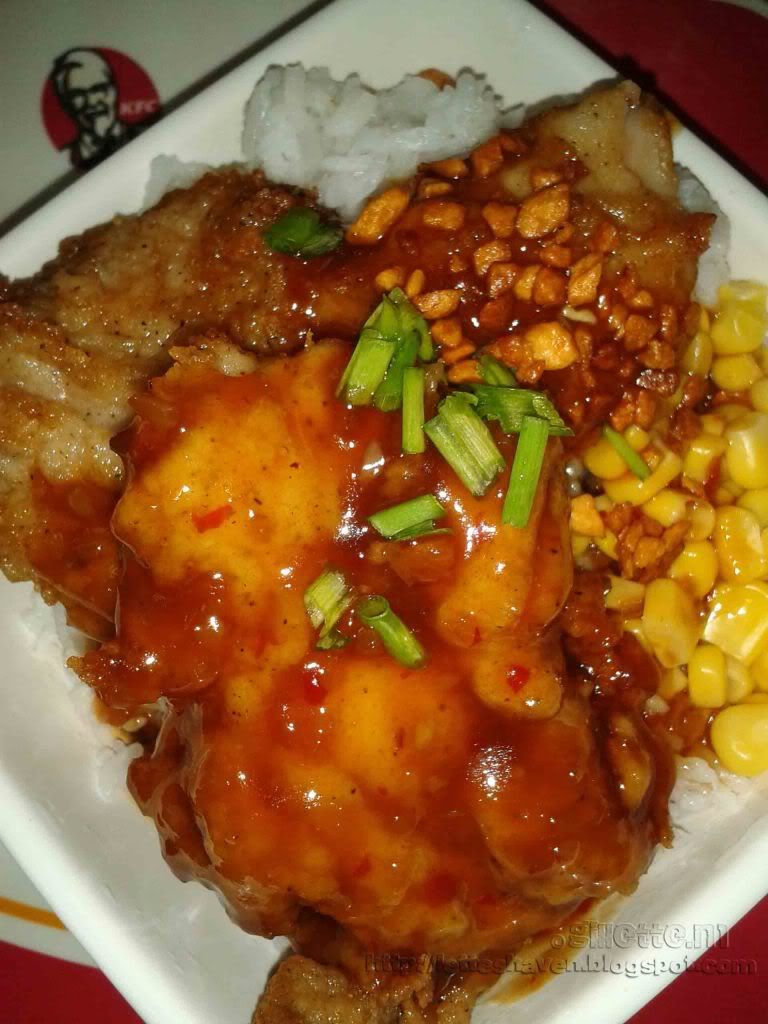 Another delicious meal by Kentucky Fried Chicken. Kung Pao Chicken Rice Bowl, an Asian cuisine dish.

This yummy food cost only 100.00php and comes with a regular soda drink, a perfect meal for lunch or dinner. The chicken itself is still crunchy, the KFC way of course, drizzled with sweet-chili spicy sauce, topped with fried garlic, corn kernels and spring onions. So guys I suggest if you haven't got anything for your dinner go ahead at any KFC branches near you and try this KFC Kung Pao Chicken and surely you'll like it.
What's your KFC experience? Don't be shy, leave a comment below and let everyone enjoy by reading it.
Kindly follow me thru email by clicking here.