I love any kind of shakes or blended drinks, may it be Pearl Shakes, Fruit Shakes, Iced Coffee, or Yogurt Shakes. But this... Taro Shake is new to me and really amazes me a lot!!! My two sisters are really encouraging me to try this one out ages ago. Imagine real gabi is in your cool drink, superly cool!!!
Quickly Philippines is offering five varieties of Taro Drink to choose from; Taro Ice Special - taro ice, nago and taro pudding; Taro Taro - taro ice, sago and taro pudding; Choco Loco Special - taro ice, nago and choco jam; Super Taro Ice - taro ice, nago and assorted pudding; and Choco Loco Super which we have tried, it has taro ice, sago, pudding and choco jam.
Taro Ice is real gabi shake!!!
Choco Loco Super is splendid, chocolate, pudding, and nago (sago or pearl & nata or coconut jelly) in taro ice. Each drink cost 70.00php or $1.66, it's a bit pricey for a regular Pinoy but honestly it's really worth a try.
Below is Quickly Philippines menu, updated prices (as of January 2012) and complete product list: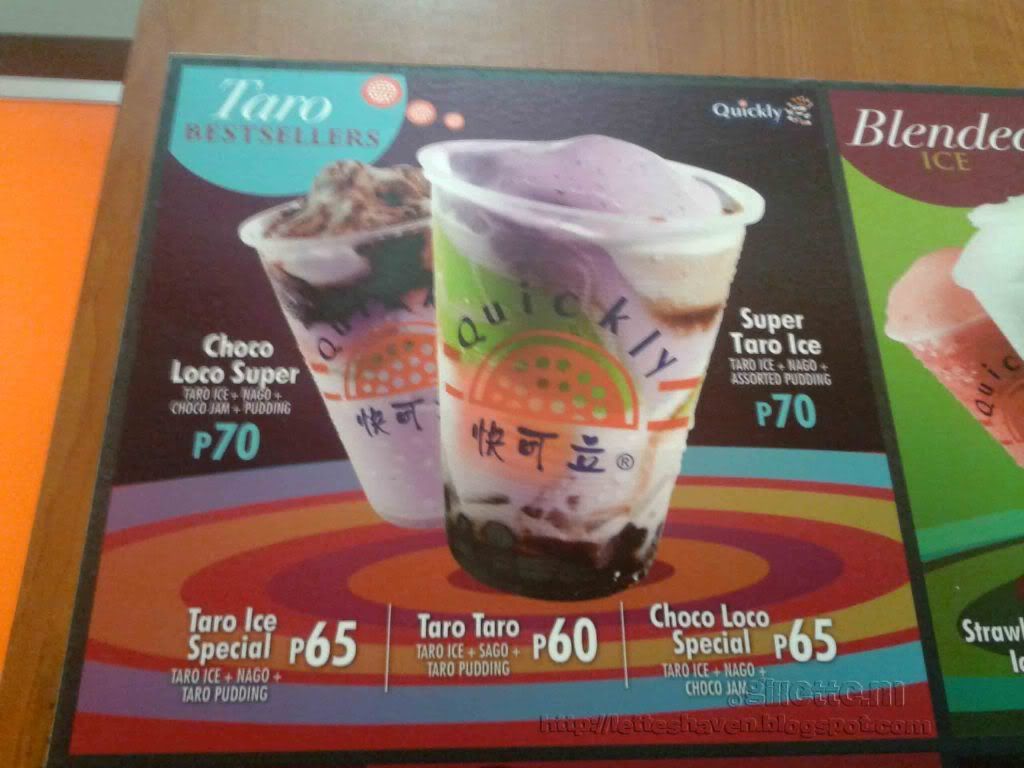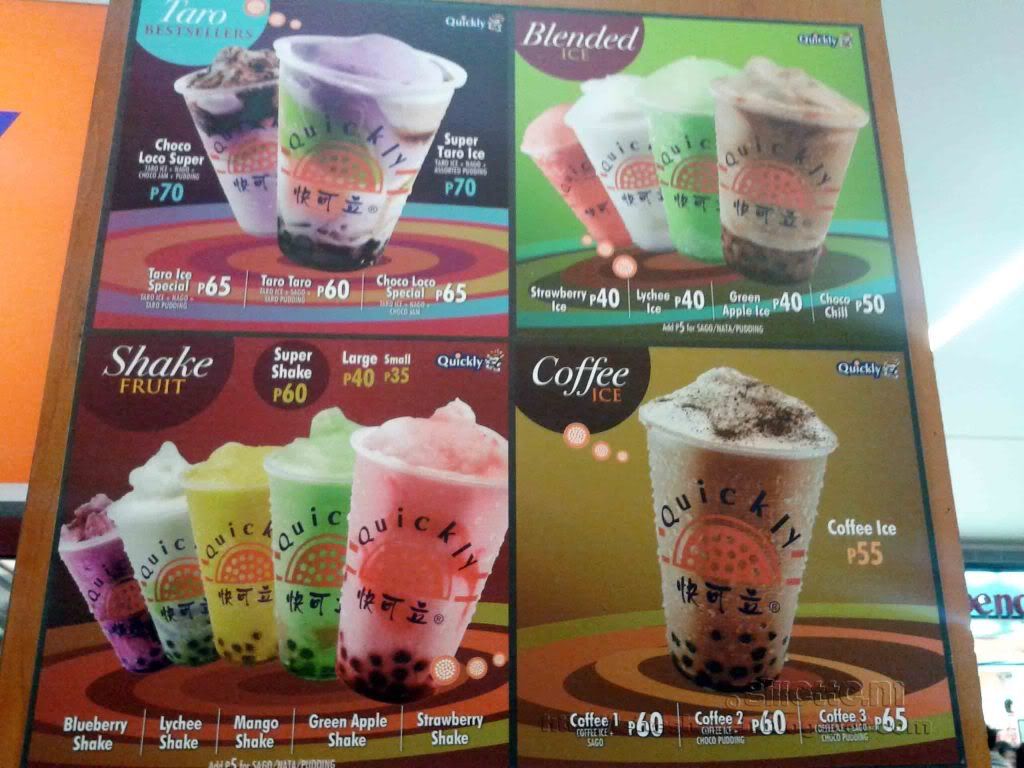 Quickly Philippines has a total of 52 branches, 6 in Manila, 5 in Quezon City, 7 in Makati, 6 in Mandaluyong, 2 in Pasay, 3 in Parañaque, 3 in Las Piñas, 2 in Muntinlupa, 4 in San Juan, 2 in Taguig, 2 in Batangas, 3 in Cavite, 1 in Laguna and 6 in Cebu.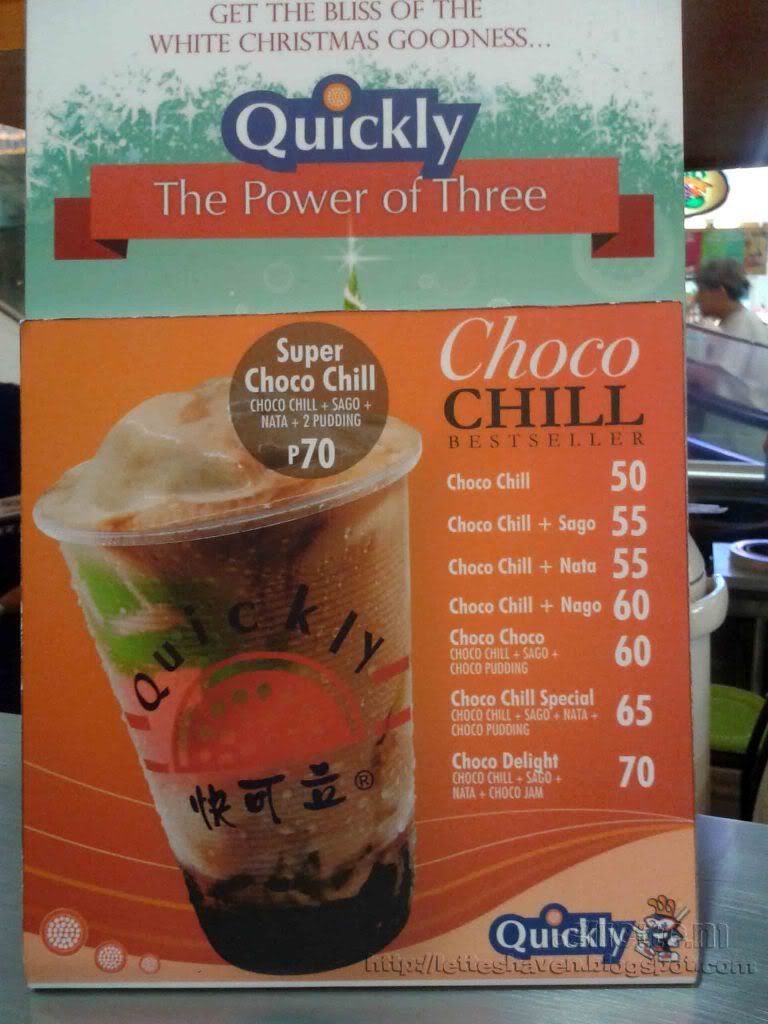 Aside from Taro Drink they also have Coffee Ice, Blended Ice, Fruit Shakes, Choco Chill, Pudding Flavored Taho and Milk Tea. Next to try is this one, Choco Chill!
For complete information about Quickly Philippines visit their website at http://www.quickly.com.ph
Like my post...? Never miss one, subscribe to my blog by clicking HERE.