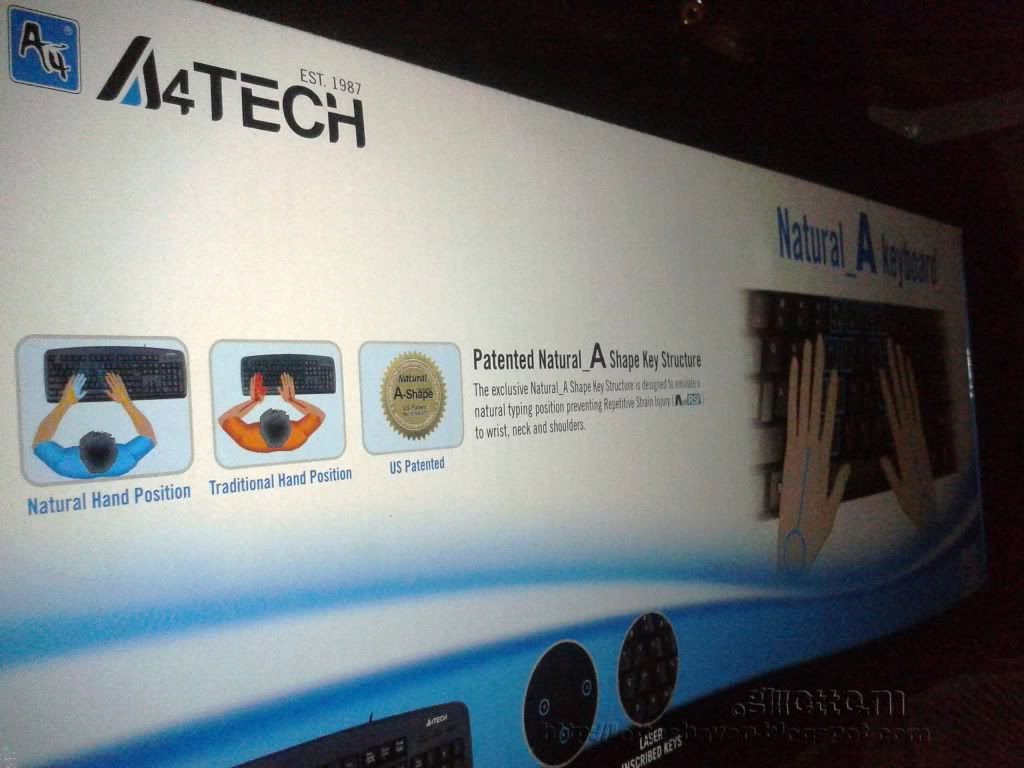 It's been a while since I posted, sorry guys my computer died and never recovered again because of my excessive usage :) But I'm back in business! I went to the mall earlier to purchase a new CPU unit and I'm lucky to remember that I also need to have a new keyboard. Desktop keyboards are easily damaged; honestly a keyboard's life expectancy to me is just one year.
I got A4Tech KBS 720 PS/2 Keyboard, the simplest and cheapest branded keyboard! It has good features such as:
- Patented Natural A Shape Key Structure which emulate a natural typing position to prevent Repetitive Strain Injury (RSI) to wrist, neck and shoulders.
- Spill Proof Structure, it has holes that allow liquid to pass through the keyboard, preventing damage.
- Laser Inscribed Keys that ensures you will never lose key identity.
I bought this at PC Hub with 7-days replacement period if it's defective and 3-months warranty. I said it's the cheapest branded keyboard that I could find because it's only 300.00

php

compared to other branded keyboards amounting to more or less 1,000.00

php

.