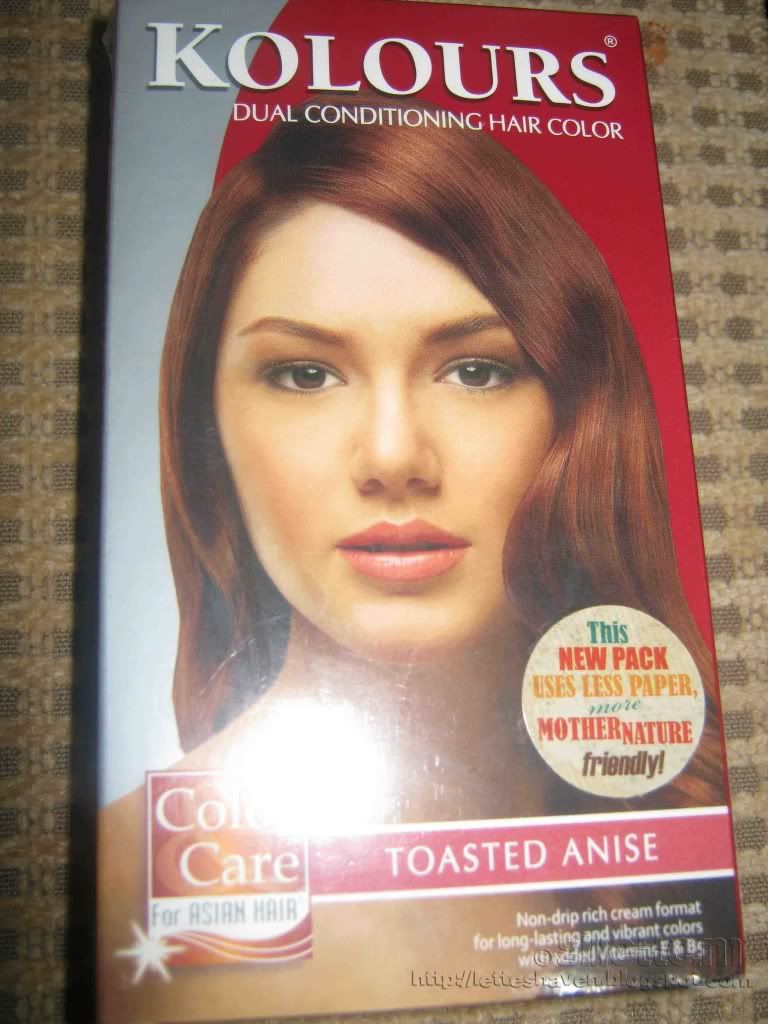 I bought this Kolours hair color at Watson and costs 256.00php. Kolours is manufactured in the Philippines by Splash Corporation. This is not the first time I will dye my hair, actually it's the third time. First I tried Zen Auburn but since my hair is untreated/virgin it doesn't color that much. The second one I tried is Chestnut Brown, the result was better than the first time.




Now I choose Kolours Toasted Anise hair color for a brighter and much recognized shade.




The hair color kit contains Creme Colorant Tube, Colour Developer, 2 Conditioner Sachets, 1 Pair of Gloves and Instruction Leaflet.
The instructions are easy to follow, and it is translated in English and Filipino. Basically you need to pour the Creme Colorant to the Colour Developer bottle, shake it and mix thoroughly.
Apply the mixture to the hair starting from the hairline. Continue with a downward sectioning until the roots and ends are completely covered. The leaflet says leave it for 30 minutes and rinse, but my aunt suggested that I can leave it for 1-2 hours to make the color penetrate more on my hair. Rinse your hair until water runs clear, apply the entire contents of 1 conditioner, leave it for 5 minutes and rinse.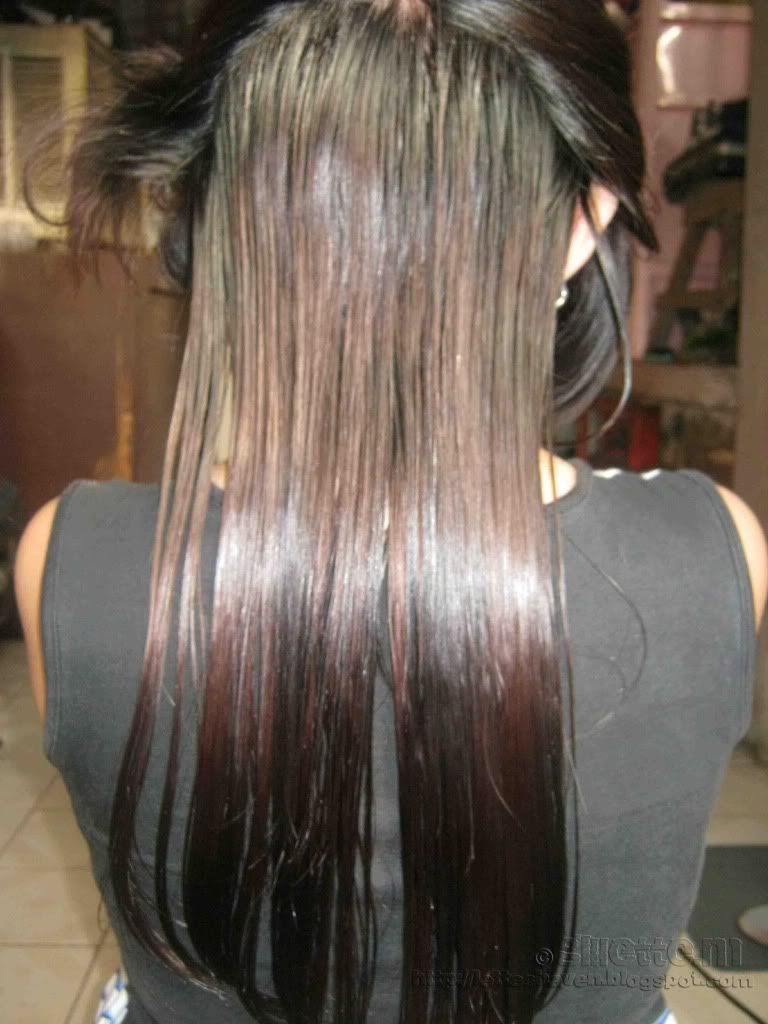 The result... Astonishing red shade hair! I love my new hair!
What do you think? You are the judge...