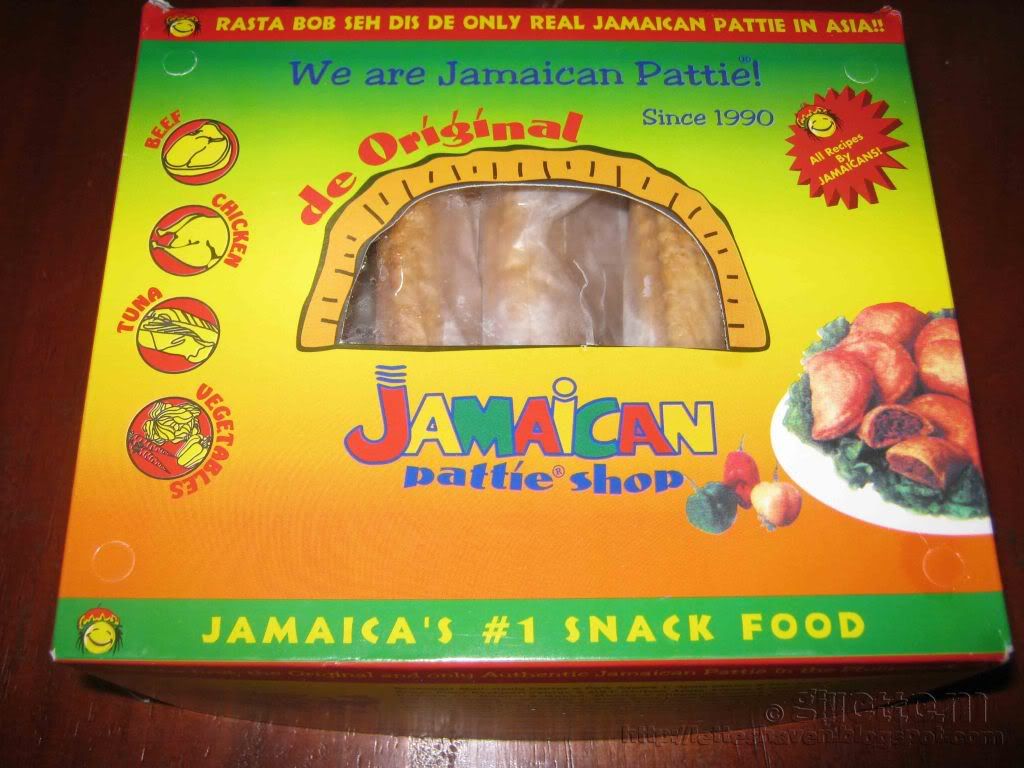 Saturday afternoon after having a movie at Trinoma Mall I bought a box of Jamaican Patty to bring home. Jamaican Pattie Shop & Juice Bar is located at Trinoma Cinema Level.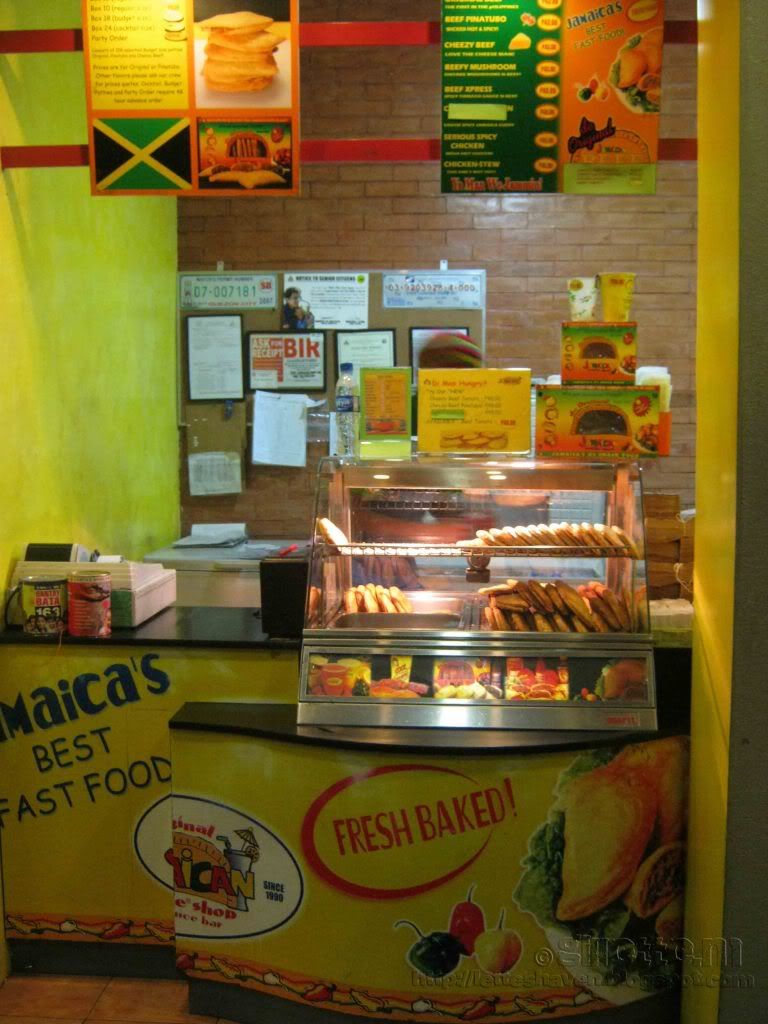 Menu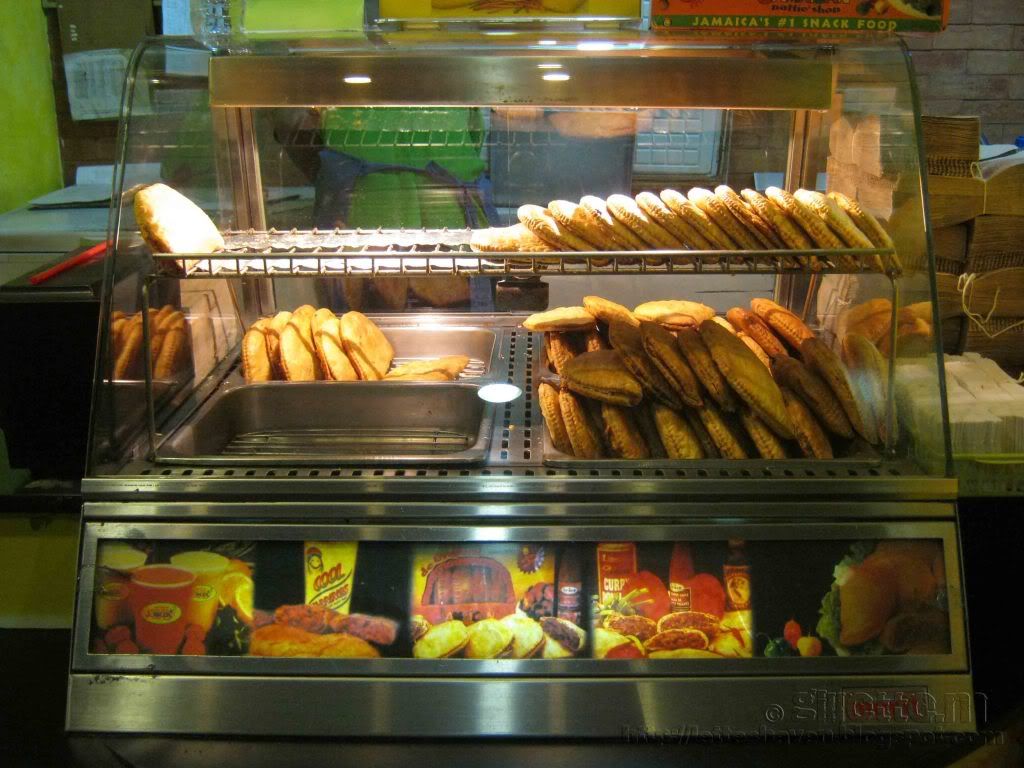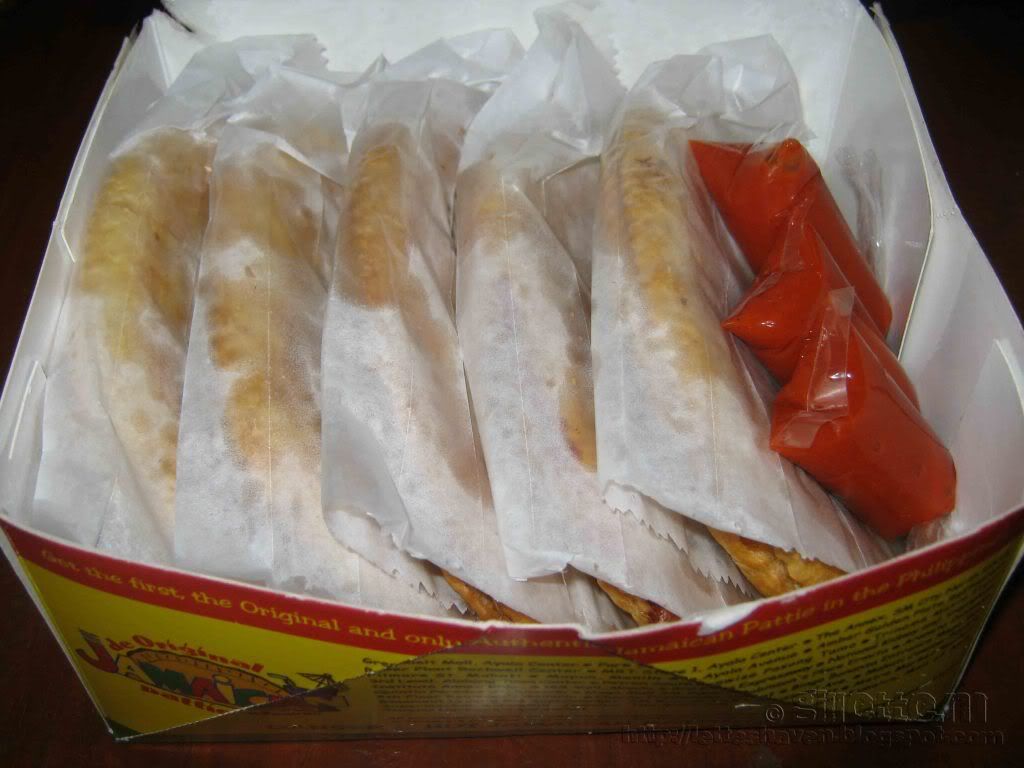 I bought 6 patties, 3 Beef Pinatubo and 3 Cheezy Beef. When you bought 6 patties or more they box your order. You'll also be given super hot sauce.... Really really hot!!! I'm not sure what type of chillies are in there, it might be the new world's hottest chili pepper Trinidad Scorpion Butch T pepper according to Guinness World Records.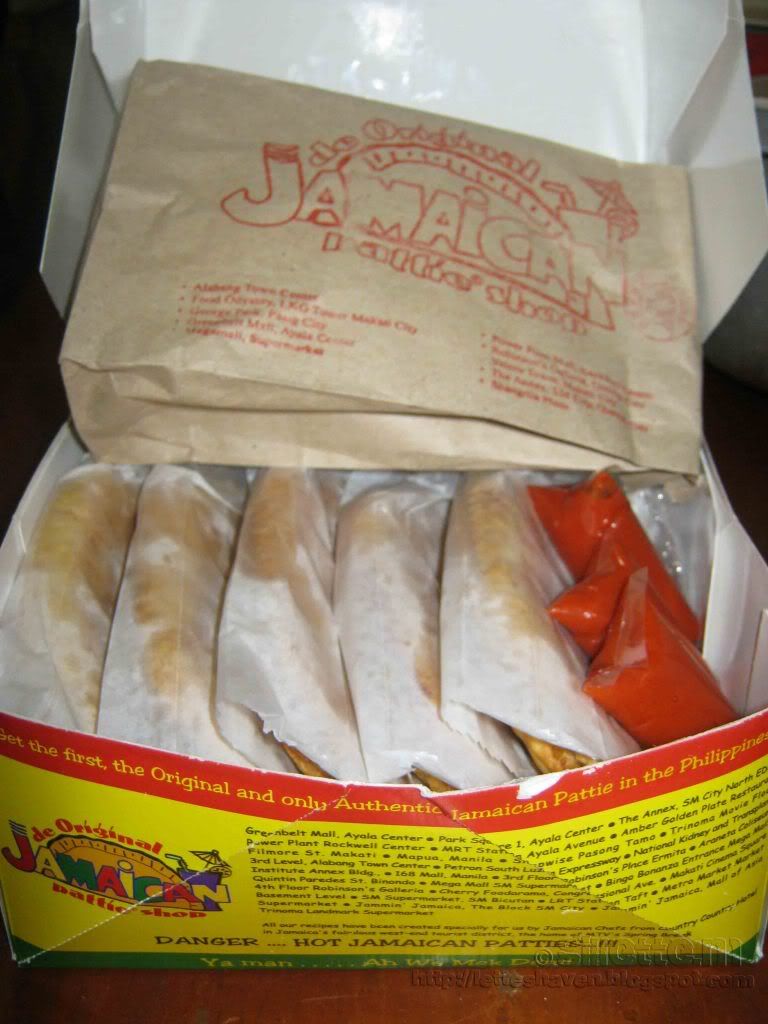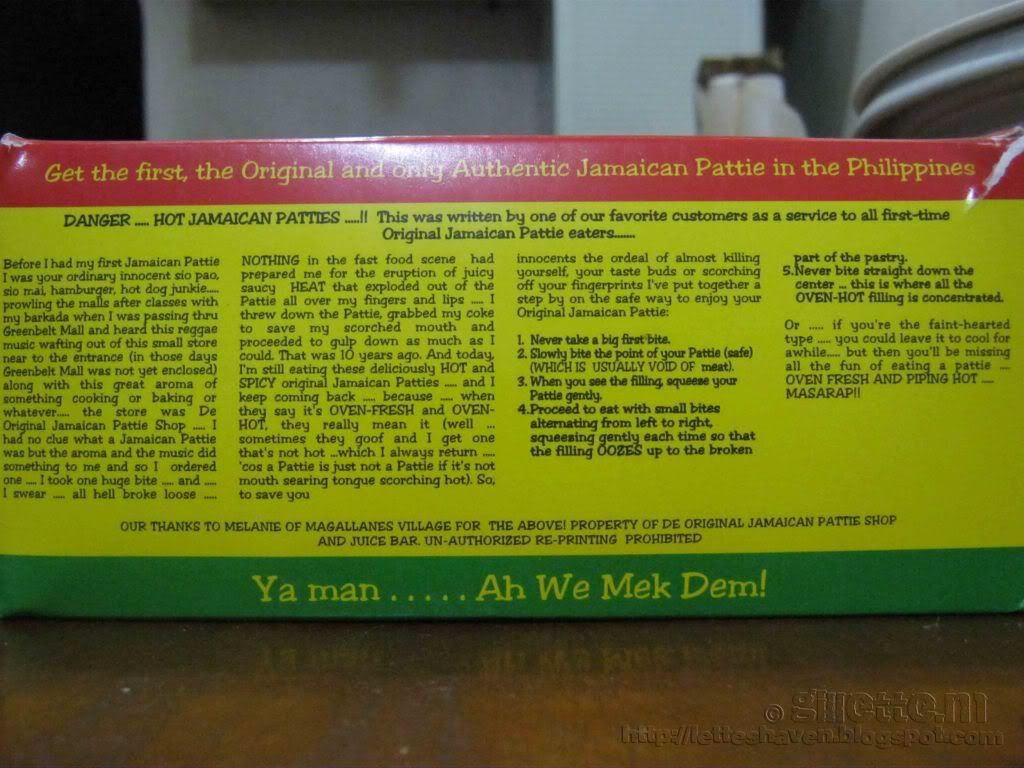 Jamaican Pattie Shops near you: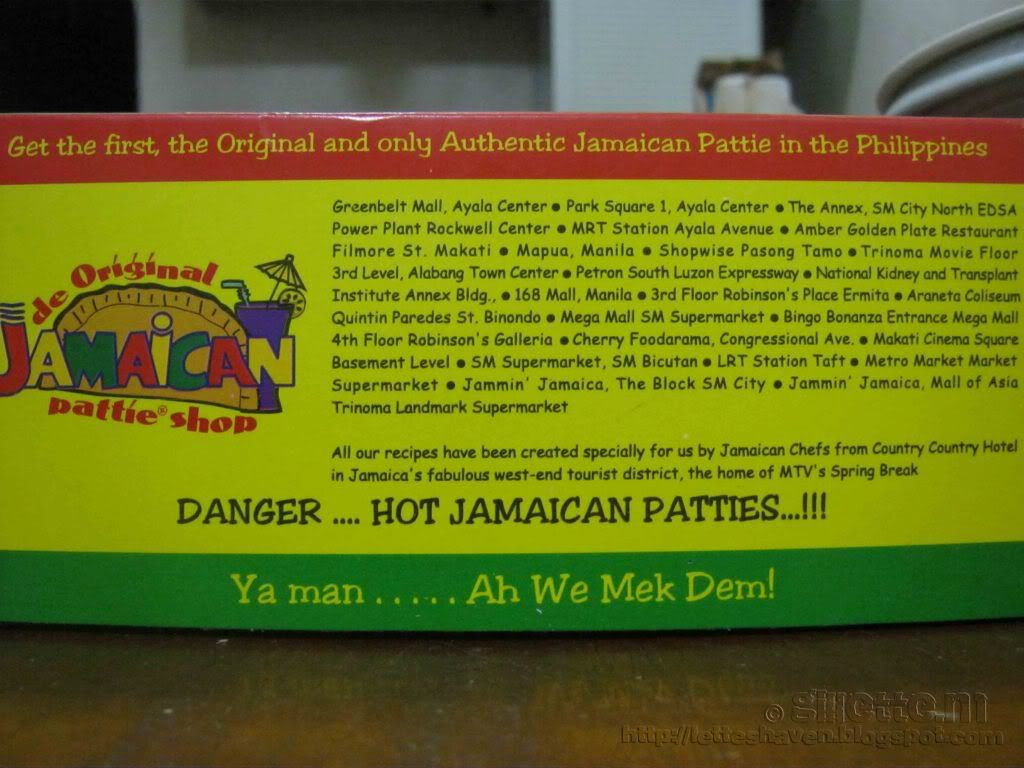 Next time you see this food stall or their restaurant try to taste this heavenly snack.