Incubus, an American rock band formed in 1991. Their music genres are alternative rock, funk, metal and electro. They were know from their songs Love Hurts, Anna Molly, Megalomaniac and Drive.
This is my first time to watch a real concert :) and I'm really glad that it was Incubus! My favorite songs from them are Wish You Were Here, Are You In, I Miss You, Drive, Pardon Me & Nice To Know You.
Me and my friends arrived at Smart Araneta Coliseum at 5pm, 3 hours early from the concert proper. We got Upper Box tickets and want to make sure that we'll be having a nice view that's why we come early. As expected there are already lots of people on their lines when we got there.


There are Coke Zero and Minute Maid Juice that were given away free to anyone. A plus thing is that there are policemen in the area to make sure all is well and peaceful.
At 6:30 pm they allow all fans to go inside the venue. We hurried to save our seat and rest for a while, imagine for 1 1/2 hours we are all standing like a mannequin. This photo was taken immediately after we have our seat.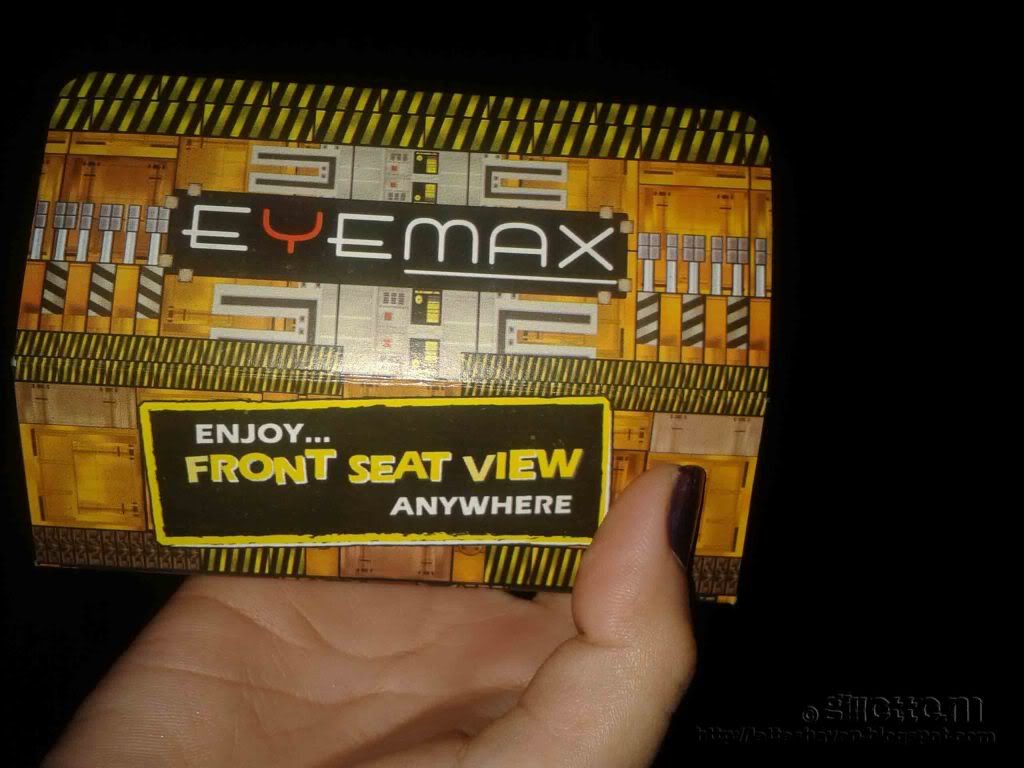 SJ testing the power of Eyemax
Around 7:50pm, still waiting for the event to start. more and more fans are filling the venue.
Franco Band started the event at 8:30pm as the front act artist. And there are a lot of fans now, you can't see any vacant seat anymore. They sang 5 alternative rock songs and I don't know any of them frankly speaking and it's the first time I heard of them. Franco band members are from different known bands like Buwi Meneses of Parokya, Franco Reyes of InYo, Gabby Alipe of Urbandub, Paolo Toleran of Queso and Janjan Mendoza of Urbandub.