Kilawing Kambing, Kaldereta and Abodong Kambing
My family's new favorite dishes, especially my father. Kambing or Goat meat dishes. Goat meat contains less fat and cholesterol than beef, pork and lamb. For meat-lovers goat meat is less guilt-free than other red meats. It's not my first time to try goat meat dishes or kambing but not that often because a kilo of it costs roughly 280.00

php

or $6.67, much more expensive than other meat products. And cooking goat meat is not that easy, not all people can cook it the right way because goat meat has a strong smell and honestly you can even taste that strong not so good smell.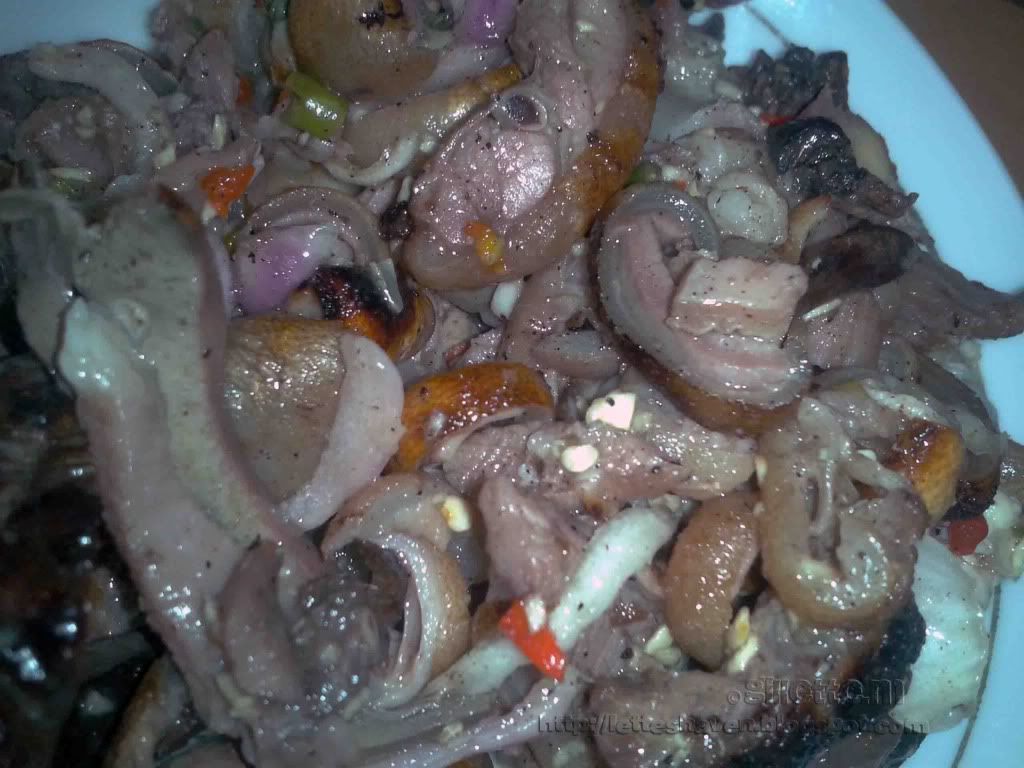 Kilawing Kambing
My father and sister saw this Kambingan Restaurant in Gellicious, a Food TV Show in TV5. They said the kambing dishes looks very appetizing and the show hosts themselves enjoyed the food. Luckily the Kambingan Restaurant is not that distant from our place, so every time we don't have Dinner, on her way home my mother drops-by to Toto Kambingan at Commonwealth Ave., Quezon City just beside Wilcon Builder's Depot. Toto Kambingan is a simple eatery that offers all kinds of goat meat dishes. My mother said that not just ordinary people dine-in at Toto Kambingan, but most of the time its customers are rich people because most of them have their own good-looking vehicles.


Kalderetang Kambing
Toto Kambingan's best-seller is Kilawing Kambing which costs 100.00php or $2.38 per small serving. When we say Kinilaw or Kilawin what comes to our mind is its raw food and just cooked by soaking in vinegar, but Kilawing Kambing is different. It's 100% cooked, different goat meat parts and cuts like skin, neck, meat, loin, thigh and shoulder are grilled first before adding vinegar, onions, chili and other ingredients. That night my mother also bought Kalderetang Kambing, Adobong Kambing, and Papaitang Kambing (which I don't have an image) that costs 80.00

php

or $1.90 each.
That night all of us in the family had stomachache because we ate a lot!!! As in a big plate full of rice!!! All the goat meat dishes are very tender and it has no smell at all... For me it's savory than beef. I recognized that all the dishes are spicy and a bit sweet. Toto Kambingan is the best, delicious food that's not too expensive. What's your goat meat or kambing dishes encounter... Be sociable and share it...
Connect with me on Facebook, Like Page by clicking HERE.