Dial 77-777 for Shakey's Pizza Delivery if it's late, it's Free for a good snack time. But if you have a Shakey's Pizzanatic SuperCard every time you call for a pizza delivery you'll to have a Pepperoni or Hawaiian Pizza.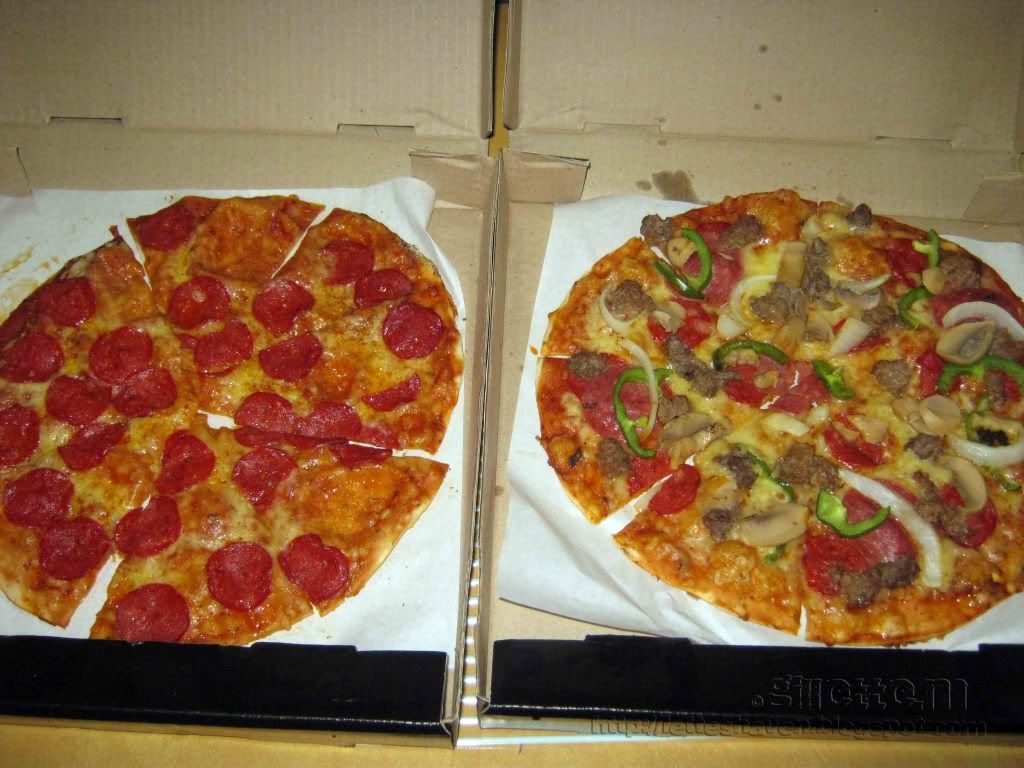 We ordered for a Shakey's Special Pizza and we got a Free Pepperoni Pizza! These costs us 414.00

php

with a liter of Coca-Cola.
Shakey's Special Pizza consists of onions, bell peppers, mushroom, pepperoni, beef, sausage and salami. We always want our Shakey's Pizza in Thin Crust!!!