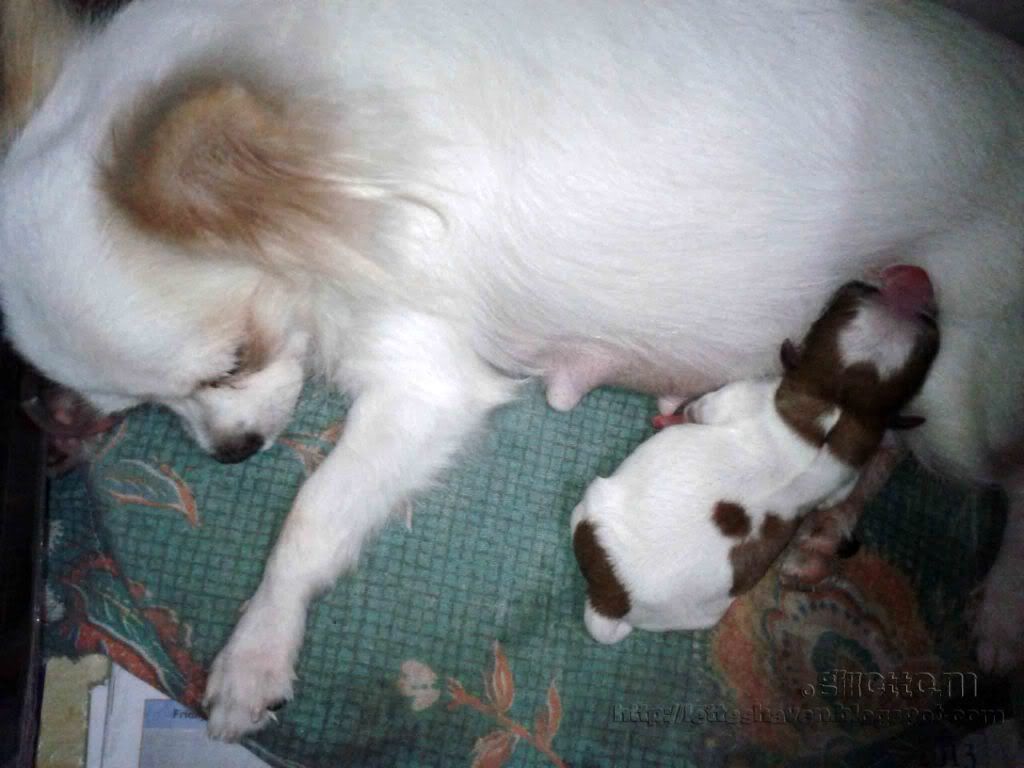 Chewy, our long-coat Chihuahua delivered one female puppy last Saturday via Cesarean section! Ouchy! She can't deliver her puppy normally because it's too big for her. Early Saturday morning, my father woke me up to inform me that Chewy's due date is that day and still she's not giving any signs that she'll deliver the puppy soon. So we decided to go to a Veterinary Clinic that my father's friend recommended to him. He said we can request for an X-ray to be sure that Chewy is pregnant and that would cost us only 300.00

php.

So we went immediately to the clinic, it's only 10 minutes drive from our home. We talk to the doctor about Chewy's condition and history. The doc made his physical examinations to Chewy and it's confirmed that she's pregnant but unfortunately she needs to deliver it via Cesarean.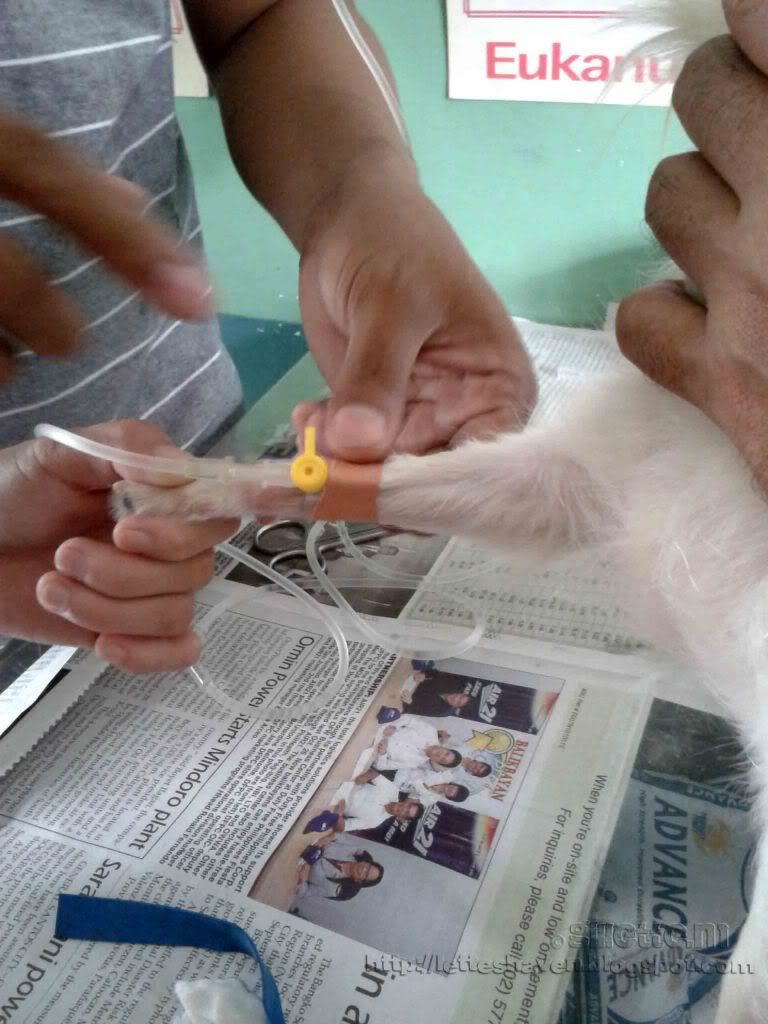 Before the operation begins the doctor attached dextrose to Chewy's right leg. After a couple of minutes the doctor added the anti-saliva drug to the IV, I'm not sure if that's the right term, and them followed by the anesthesia after 15 minutes. And the rest, I cannot tell it in detail because I myself is very afraid during the operation. The doctor is very nice that he allowed my father and I to see the whole operation. I recorded a video of the whole procedure but sorry I cannot post it here, I just video it to so that my siblings and mother can watch it.
The doctor is very cautious and keen during the whole procedure. Even though I'm extremely worried about Chewy's condition, I still trust the doctor because I can see that he's dedicated, very much concentrated on what he do and I can sense that he truly cares for our pet.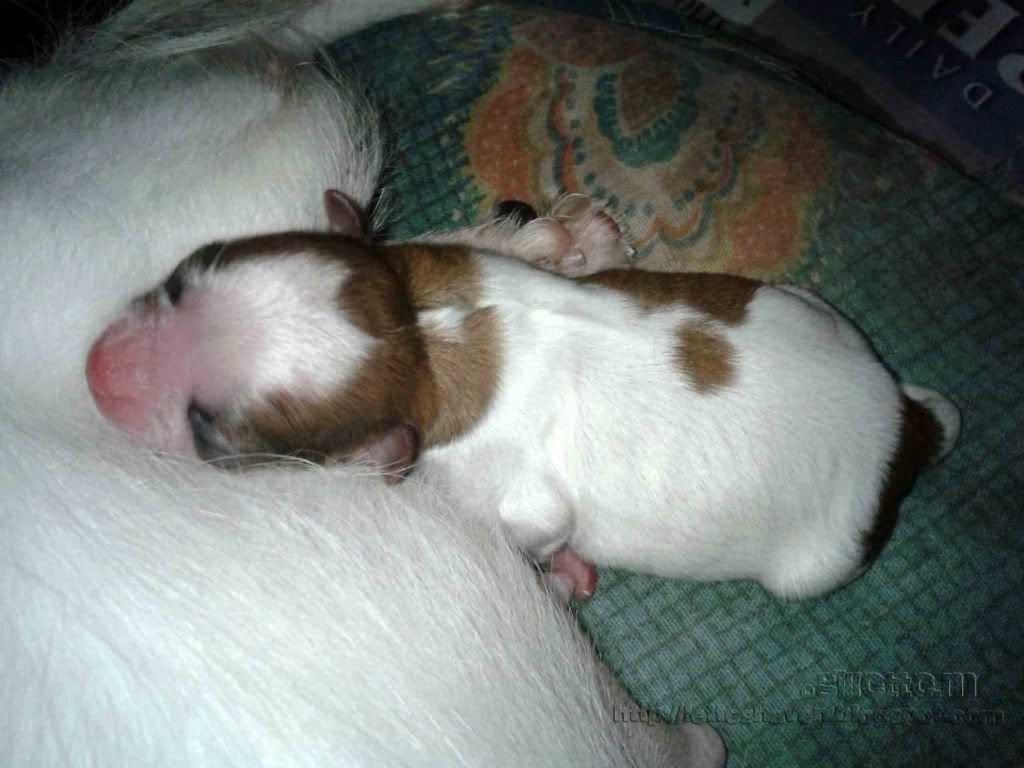 Above are photos of Chewy's unica hija, Spanish translation for only daughter. She's so small and pretty, the spots are proportion and artistic! I say artistic because the spot on her right side resembles a whole apple with a leaf above and semi-heart shape spot on her forehead. Gorgeous!!!
Watch Chewy's puppy video below after she got out of the placenta. That's my father's hand, he's drying the puppy, waking her up and at the same time giving her enough heat. As you can see on the video the puppy is still asleep, it's because of the effect of the anesthesia that the doctor gave to Chewy before the operation.
Until now we haven't been decided what to name her. Can you suggest pretty and unique dog names? You can leave your suggestions thru commenting below! :)