Shakey's New Hero Hungarian Combo Meal, composed of 7 inches long Hungarian sausage sandwich,
Shakey's
Mojos and a regular Iced Tea. My mother went home yesterday with this meal, she saw it in an ad on the newspaper and bought it as a pasalubong for my younger sister. You can sink in your teeth on this meal at a price of 129.00

php

or $3.07, my mom has a Shakey's SuperCard that gives 10% discount for Dine-In and Carry Out orders, but unfortunately this meal isn't covered, because I think this product is in introductory/discounted price.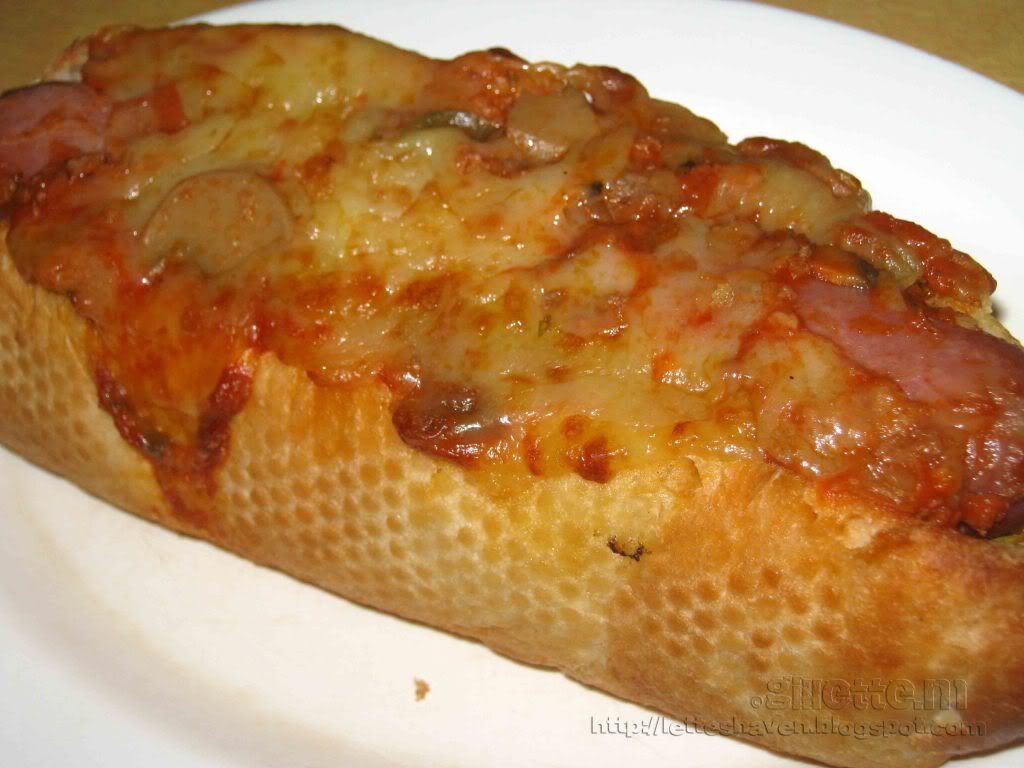 My sister and I had this Hero Hungarian for our snack time earlier, we just pop it in the microwave oven together with the mojos. This Hungarian Sausage sandwich is good and flavorful, it has a hint of mustard, topped with chili sauce, mozzarella cheese and mushrooms. It's mild spicy for me, the saltiness is just right, and no need to add ketchup! Two thumbs up!