The long wait is over, BonChon Chicken SM City Fairview branch opened today. It is located at 2/F (Cinema & Wellness Level) besides Starbucks Main Bldg. Taste an original Korean Fried Chicken that's super crispy and yummy! You can choose Soy Garlic of Spicy Glaze flavor for your chicken.
This is my second time to dine at BonChon. The first time I tasted it was during my birthday last year at BonChon Trinoma Mall, which was jam-packed with customers and honestly the place is small. I am glad that we don't need to travel too far if suddenly we crave for this mouth-watering fried chicken. BonChon Chicken's location and venue at SM Fairview is perfect. You can easily find the branch and the restaurant is very spacious, I think it can accommodate up to 70 people.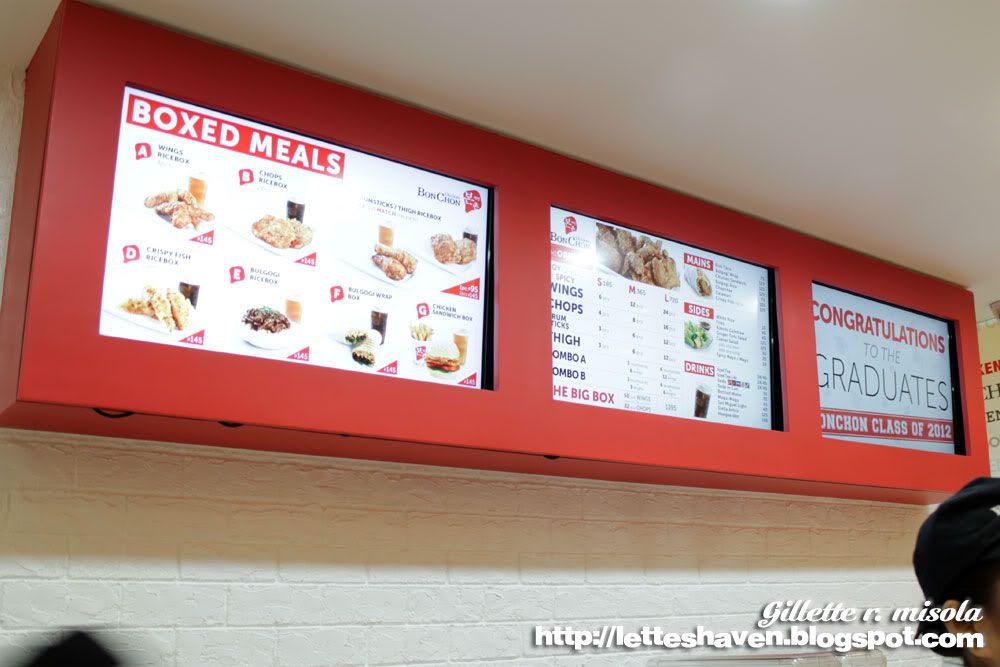 Above is BonChon Chicken Menu, pick your favorite chicken part, your choice of sauce and drink. They also serve sandwiches or wraps, salads and more.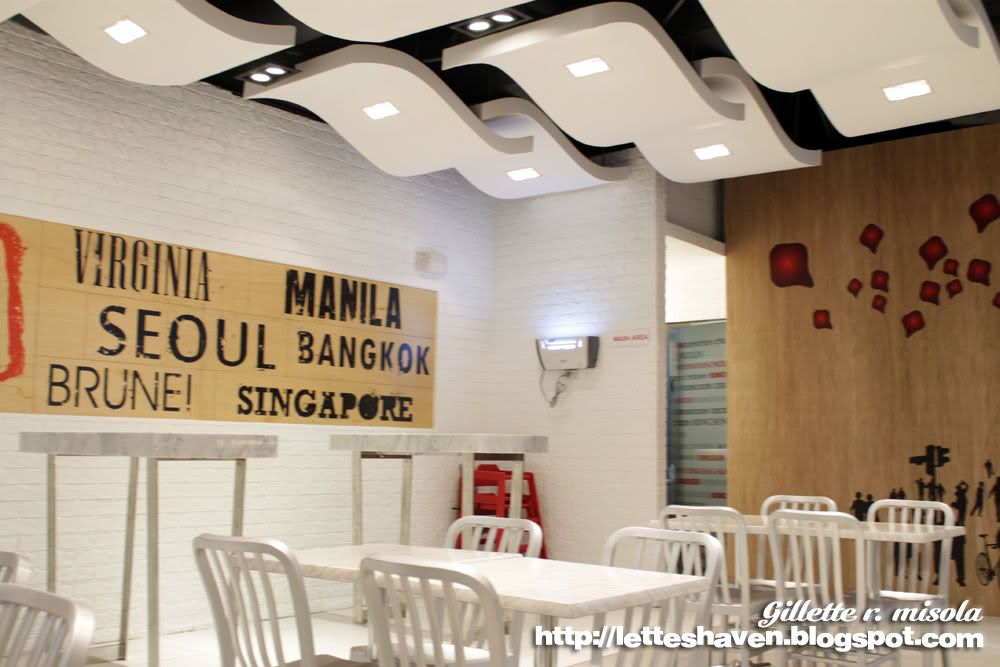 The restaurant's interior is nice and the place is clean and cool. The staffs are courteous and helpful.
While waiting for our food to be served, my sister Gillina a.k.a Ynnah, played her DSLR camera. I ordered for 1pc Drumsticks Ricebox and Chops Ricebox for my sister.
My sister's meal, Chops Ricebox in Soy Garlic Sauce with a regular Iced Tea drink cost 145.00

php

. BonChon Chicken Chops is a 2pcs fried chicken breast fillet.

I tasted it a bit, the juicy meat and crispiness is still there and the strong flavor of garlic.
I had 1pc Drumsticks Ricebox in Spicy Glaze and also comes with a regular Iced Tea drink for 95.00php; you can have 2pcs chicken for 145.00

php

. I like the Spicy Glaze more than the Soy Garlic, that's not new because I love spicy food!!!
BonChon Chicken's regular Iced Tea drink.
Check our pretty pictures below after we finished our meal, look at those satisfied faces!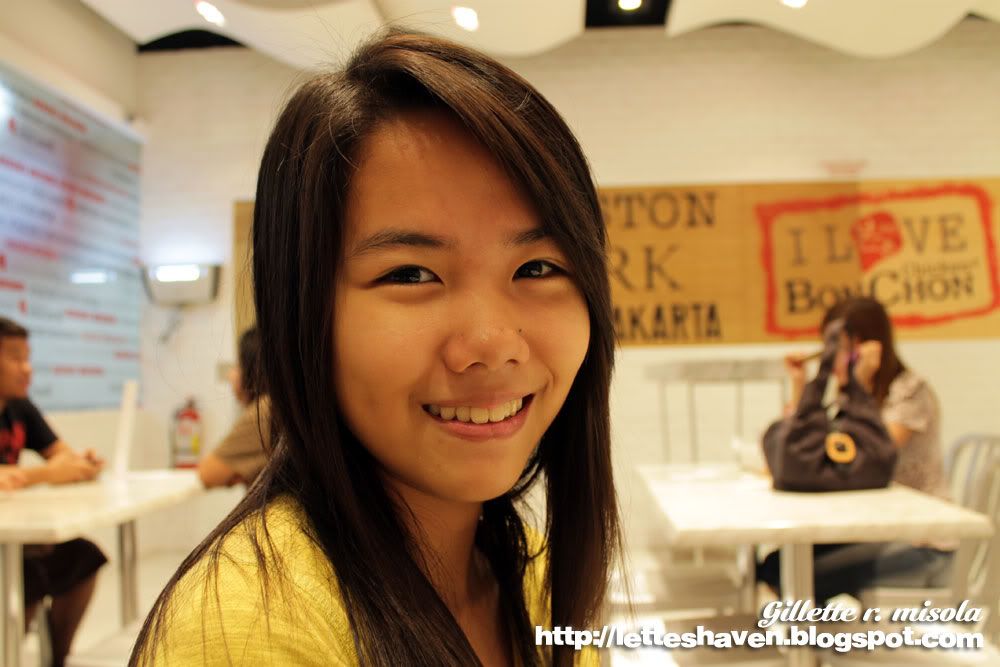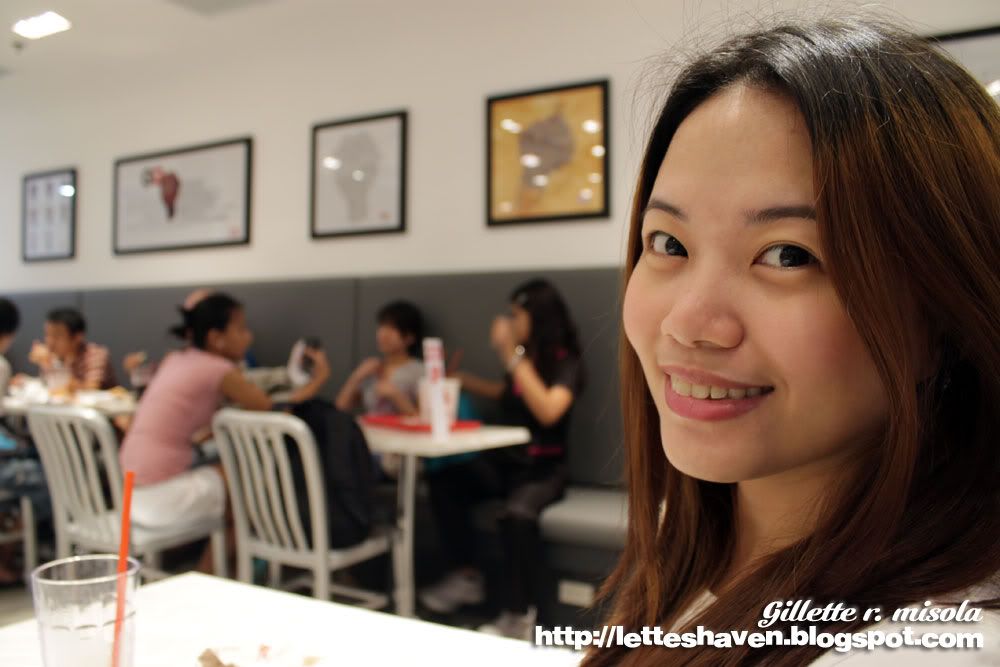 I Love Love Love BonChon Fried Chicken, its unbelievable crispiness outside and moist chicken meat inside plus the seasoned-right sauces.
My Rating for BonChon Chicken SM Fairview Branch (5 is the highest)
5 = Taste | 4 = Price | 5 = Place | 5 = Staff
* * *