Silver Streak is a Mini Roller Coaster ride located at SM StoryLand Mini Theme Park. StoryLand is located in some SM Mall branches like SM Southmall, SM Fairview, SM San Lazaro, SM Marilao, SM Cebu, SM Iloilo and SM Batangas.




My college friends and I dare to ride Silver Streak earlier when we were strolling at SM Fairview.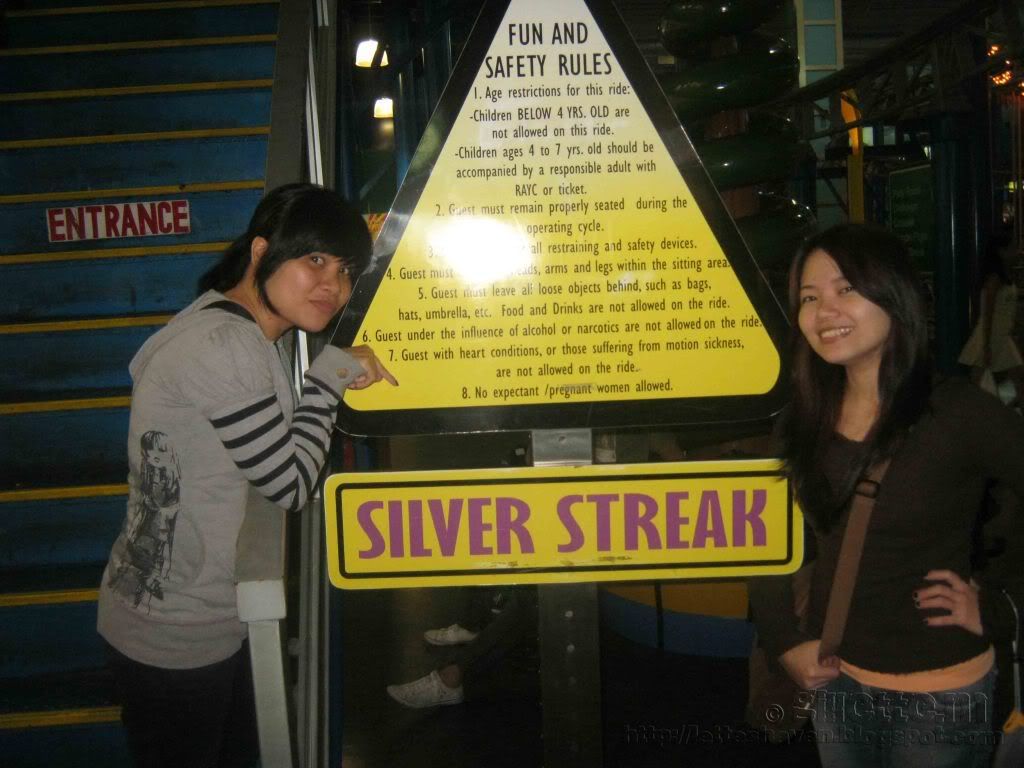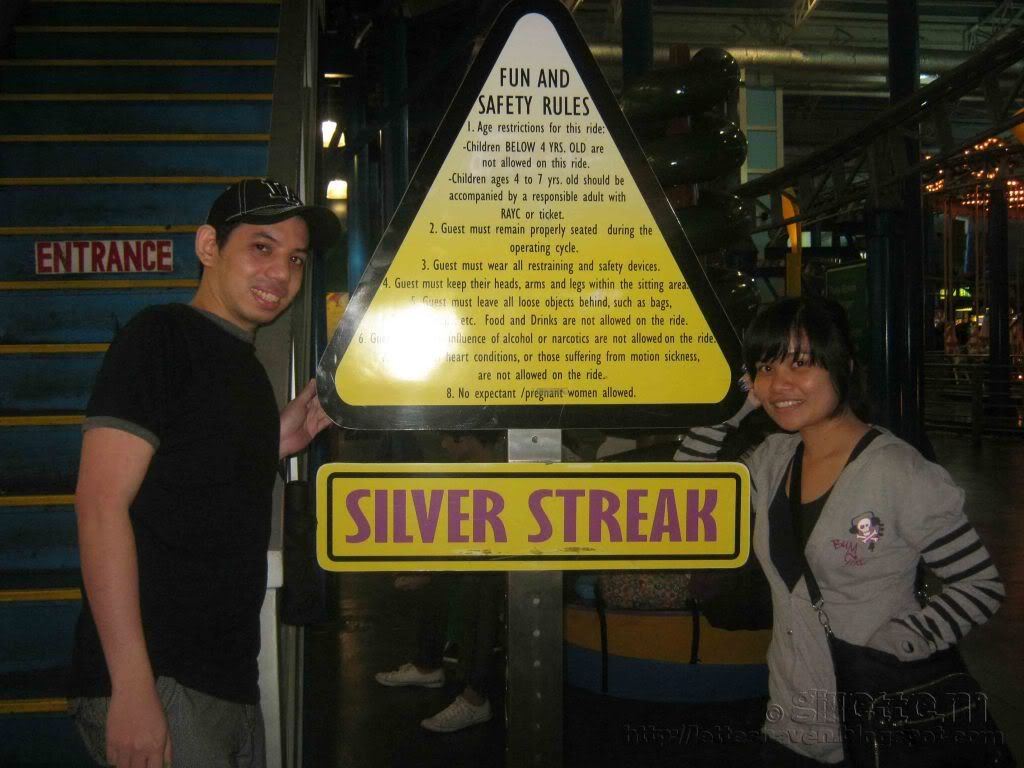 The ride was fantastic! At first I got so nervous, my friend Arcelie and I are keep on screaming to death! After a while I got used to it however Arcelie still screams very hard at every twist and turns of the train, and I just keep laughing at her :). Our friend Justin sits behind us, he enjoyed the ride, he doesn't feel any fright at all.