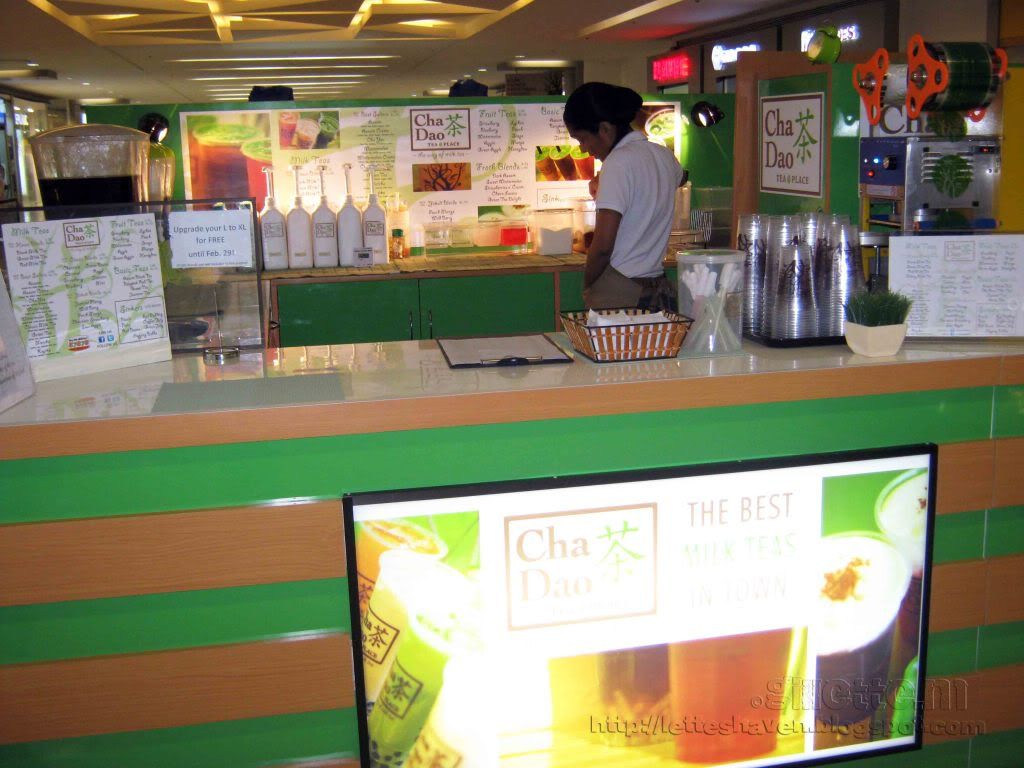 Wow at last, Cha Dao Tea Place is just 10minutes away from our residence! I've always wanted to try milk tea because it's the newest craze. Oh I just remembered that I have tasted hot milk tea before at Dulcinea, I was surprised then that you can add milk in your tea. Getting back to Cha Dao milk tea, out of all the milk tea stores in the country, Cha Dao is the first that I want to try.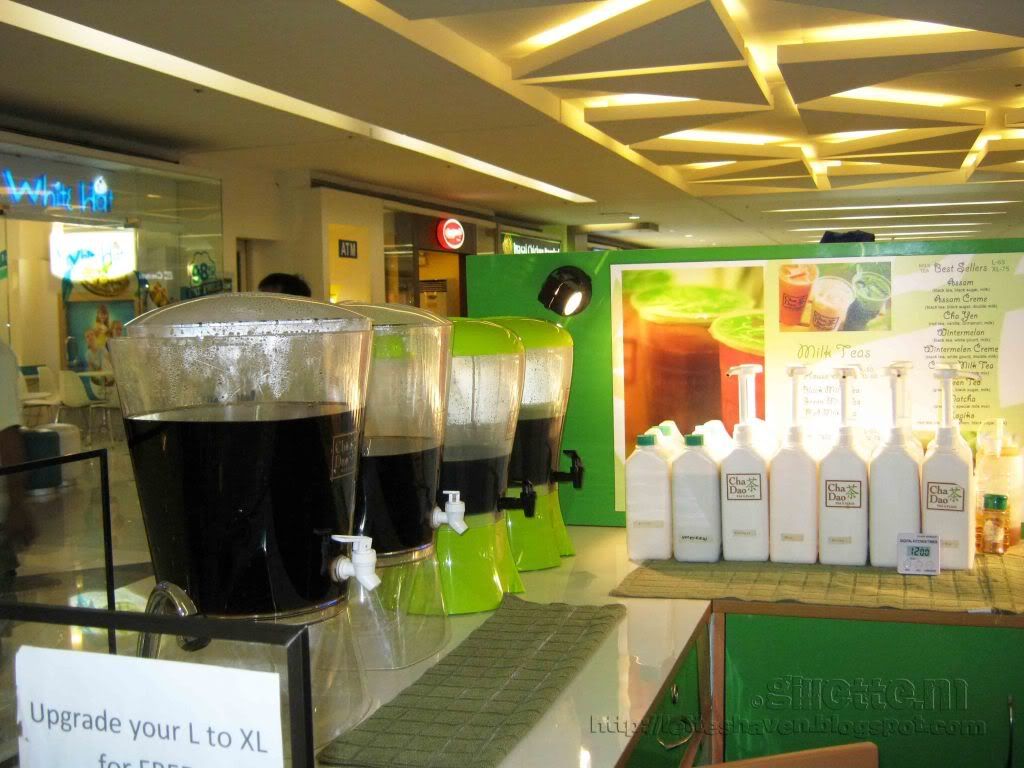 The tea place is very clean, organized, cool and pretty. All staff are very nice and approachable. Cha Dao Tea Place uses three types of tea, Black Tea, Red Tea and Green Tea. Cha Dao milk tea is famous with their Popping Boba sinkers, it's a bubble tapioca pearl with flavored juice inside. You can add a Popping Boba with any milk tea for just adding 5.00

php

.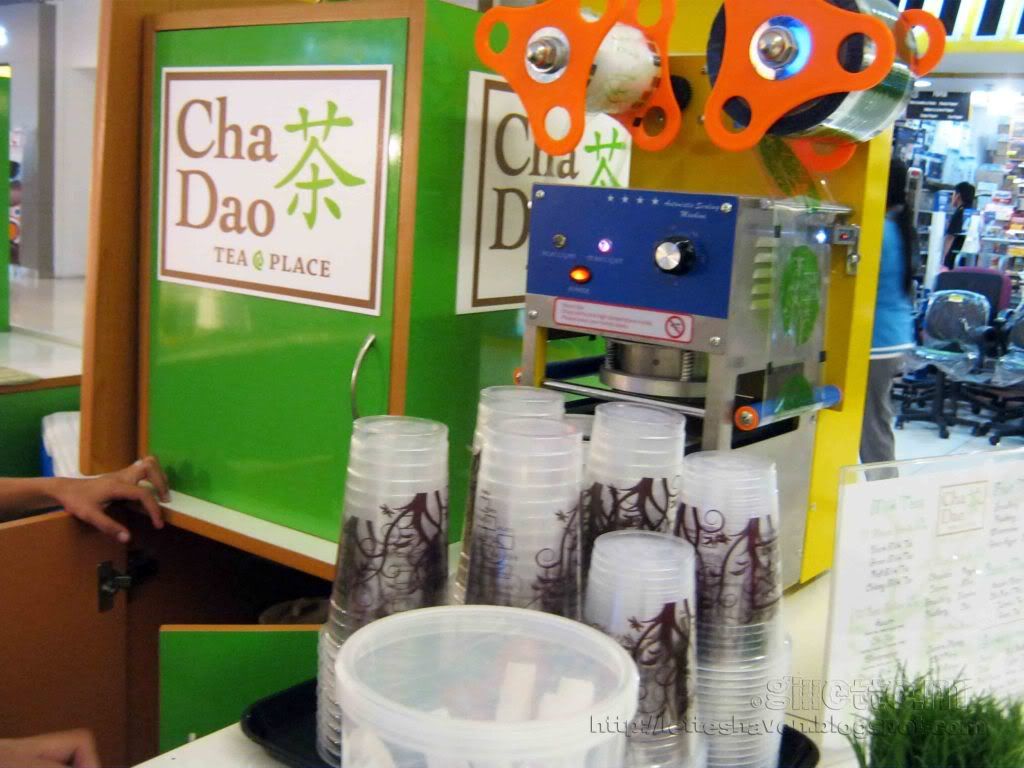 Cha Dao Tea Place opened in SM City Fairview last February 16, 2012. It's a kiosk store located at the Ground Floor, Annex 1 Building, across Dulcinea and Office Warehouse. I asked one of their very friendly staff if it's a franchise, and yes it is.
Above is Cha Dao Tea Place menu. They have basic teas, classic blended teas, fruit teas, regular milk teas, Yakult blends milk tea, and their best seller milk teas. Sinkers or add-on are pearls, nata, red beans, egg pudding, coffee jelly, grass jelly and popping boba, each of these cost 10.00

php

. It's my first time to try cold milk tea drink, and of course I want the best! I asked the staff what's their best-seller of all time, she suggested Wintermelon Milk Tea, Peach Mango Milk Tea with Yakult and Cha Yen Milk Tea. Peach Mango sounds very sweet and yummy so I ordered for it!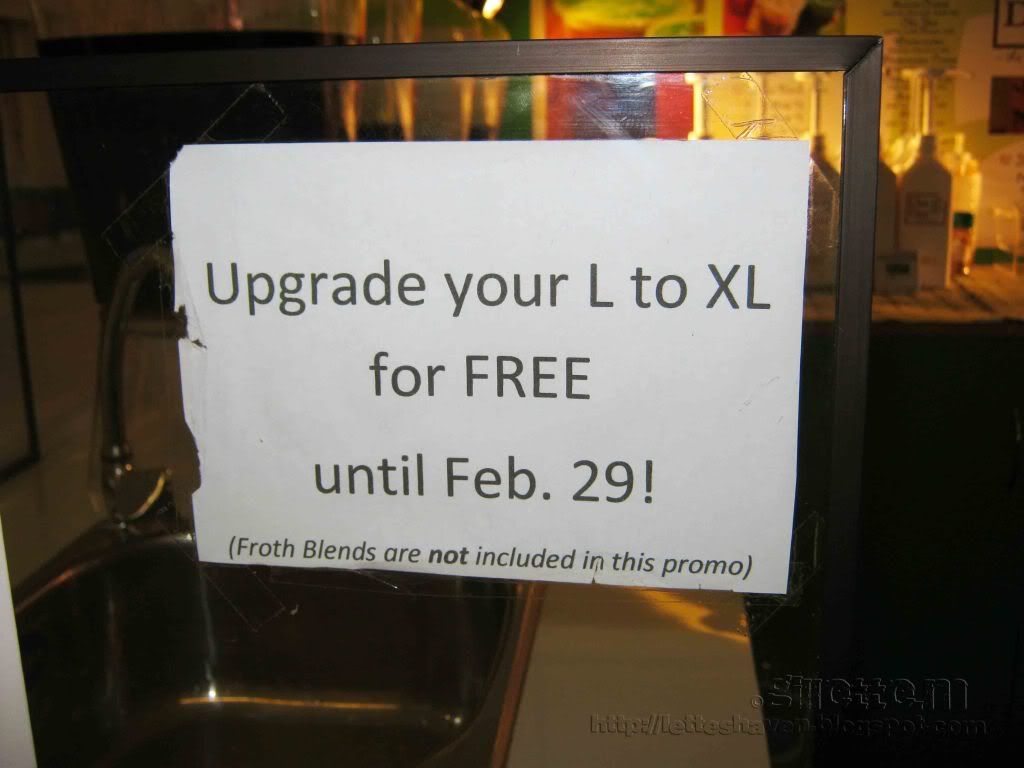 Since their opening date, Cha Dao offered free upgrade of your Large milk tea to Extra Large until Feb 29. Sorry guys I know this is late, but I still want to inform you for you to know that Cha Dao is generous :)
Here it is, my Peach Mango Milk Tea with Yakult Blend plus Popping Boba, this cost 85.00

php

!!! See those writings on the cup? Y-PM tea means Yakult-Peach Mango, Pb sinkers means Popping Boba, S/OR sugar/ice means S=Sweet/OR=Ordinary (every time you order the staff will ask you what sugar level you want) and of course it has my name on it. Very pretty isn't it..?
The taste...? It's tangy, sweet, very milky, citrus, the tea taste is not that strong, and the Yakult... It's very great!!! At first you'll think how does peach, mango, tea, milk and Yakult will taste together, but after you took a sip... You'll never wonder, you'll just enjoy the taste, a perfect concoction!!! And after that first sip, you'll see yourself holding a half-empty cup! For those who are hesitant to taste milk tea for the first time, I suggest you try this flavor and you'll never regret it.
Cha Dao Tea Place has 15 branches and counting... For more info visit their Facebook page and Twitter account.