My aunt, sister and I headed to Quiapo yesterday June 7, 2011. Our main agenda is to buy vintage necklaces and rings that my sister sells at her school. Before getting to the real deal we decided to head first at our all time favorite lumpiang sariwa (fresh spring roll) house.
Globe Lumpia House is the very famous lumpia eatery in the Metro, it is located in Raon, Quiapo, Manila It only offers fresh lumpia, mineral water and soft drinks. The lumpia cost only 16.00php and most customers here order a double or more.
Here's the inside view of the eatery, jam packed with people waiting for their orders and others are waiting to get seats. Good thing we order to a take-out and need not to wait for long. While waiting I recognized their walls full of photos of many celebrities who have been here.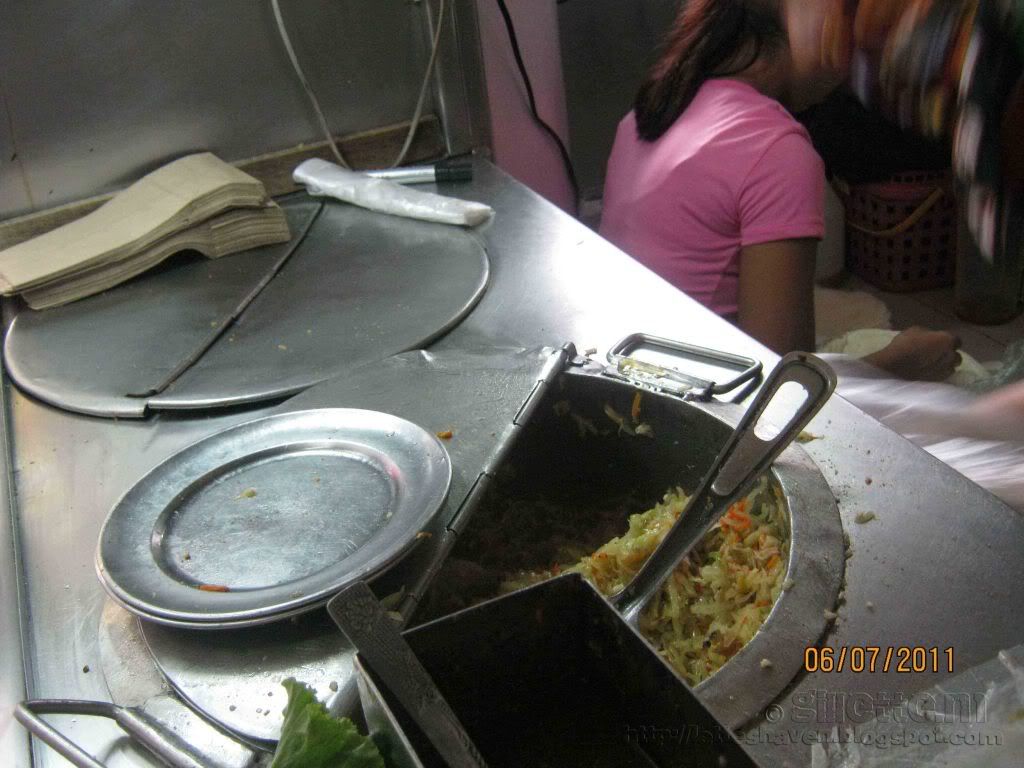 Lumpia vegetable filling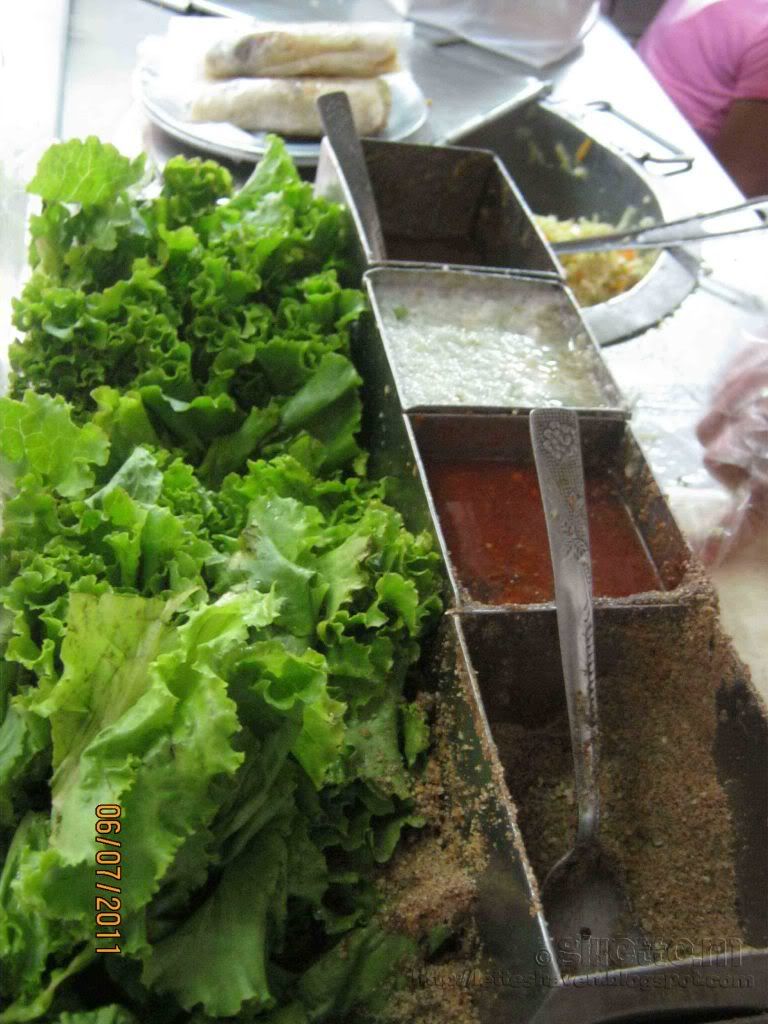 When we went home, sure thing is to unpack and prepare the lumpia immediately.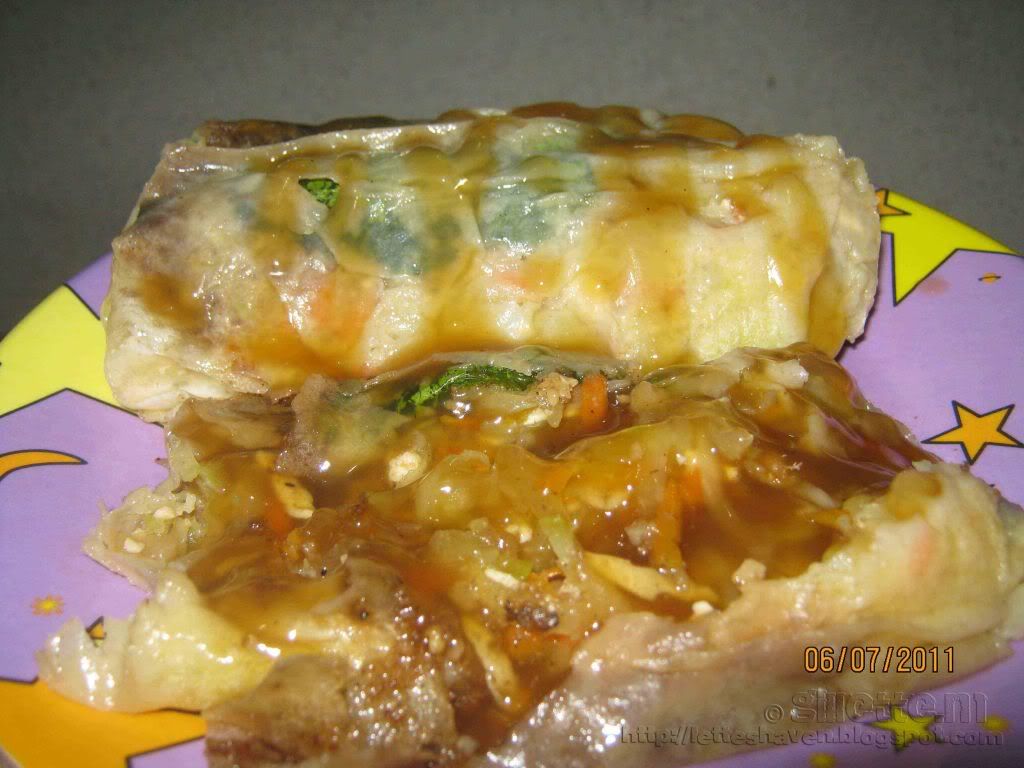 Very yummy excellent lumpia, it's so tasty, all ingredients compliments each other, soft and tender vegetables but not overcooked, garlic and peanut sauce is perfect! The sauce completes this masterpiece!
Try this wonderful mirienda when you stop by at Quiapo.