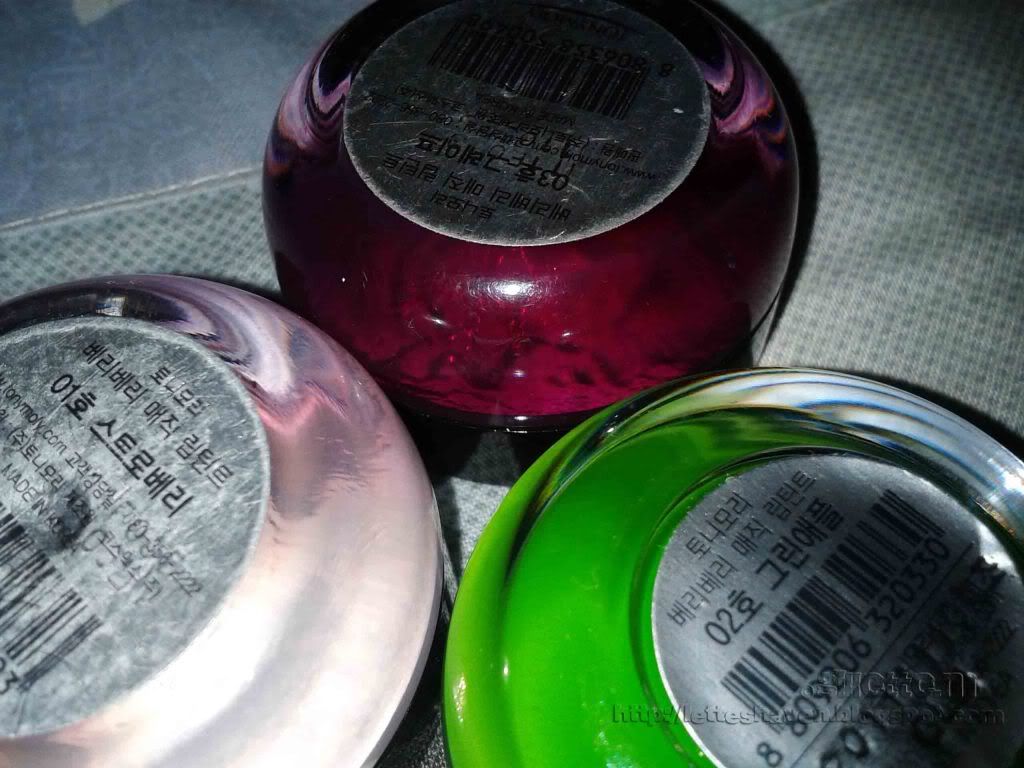 I mentioned on my previous blog post about Tony Moly's Magic Lip Tint that my best-friend Arcelie bought one for herself a TM BerryBerry
Green Apple
Magic Lip Tint after seeing mine. And now, my two sisters also bought one for themselves, Liza had the Strawberry Magic Lip Tint, while Lenny got the Green Apple. The Grape Magic Lip Tint was mine =)!
They got these at 198.00

php

each and they are also so-loving it! Left image above is the
TM BerryBerry
Strawberry
Magic Lip Tint, while the right image is the
TM BerryBerry
Green Apple
Magic Lip Tint. Tony Moly Magic Lip Tints are like lip balms except that they tint or color your lips more. I honestly love the sheer, shiny and natural-looking effect!!!
We decided to take pictures of our TM Magic Lip Tints and compared the shades from one another. Check the images below: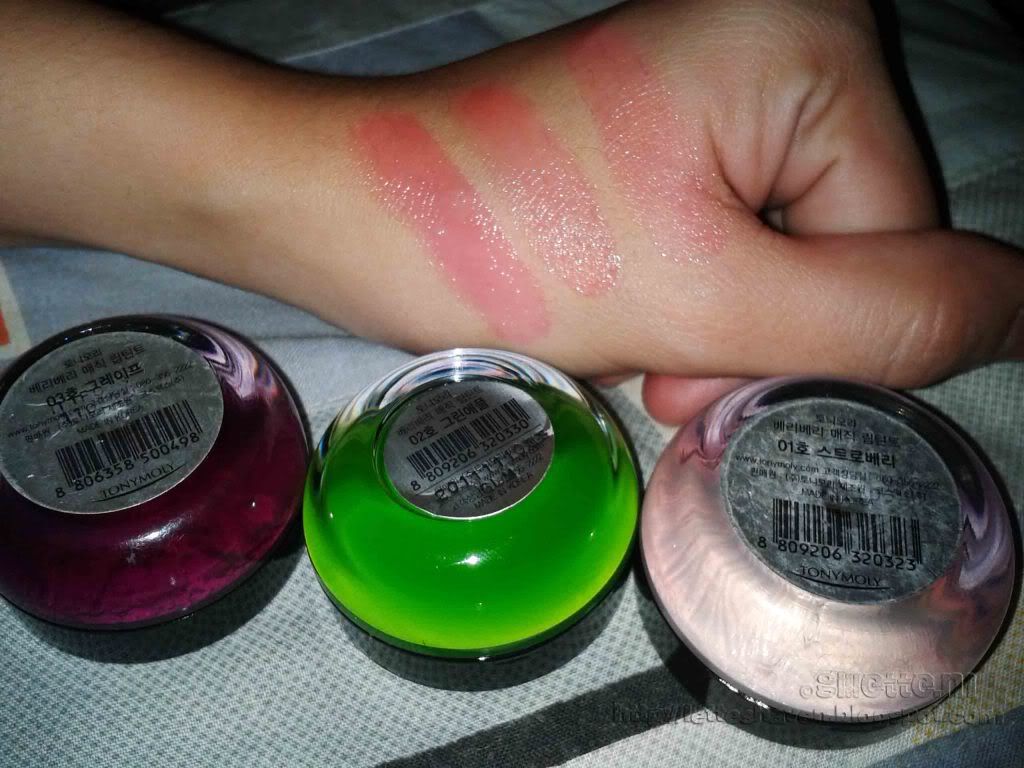 Strawberry TM Magic Lip Tint or the white one has the lightest shade, the Grape
TM Magic Lip Tint is the hottest and vibrant, while the Green Apple offers medium-shade of Berry. Choose your pick between the three and enjoy!!!
For a complete list of Tony Moly's products click HERE.