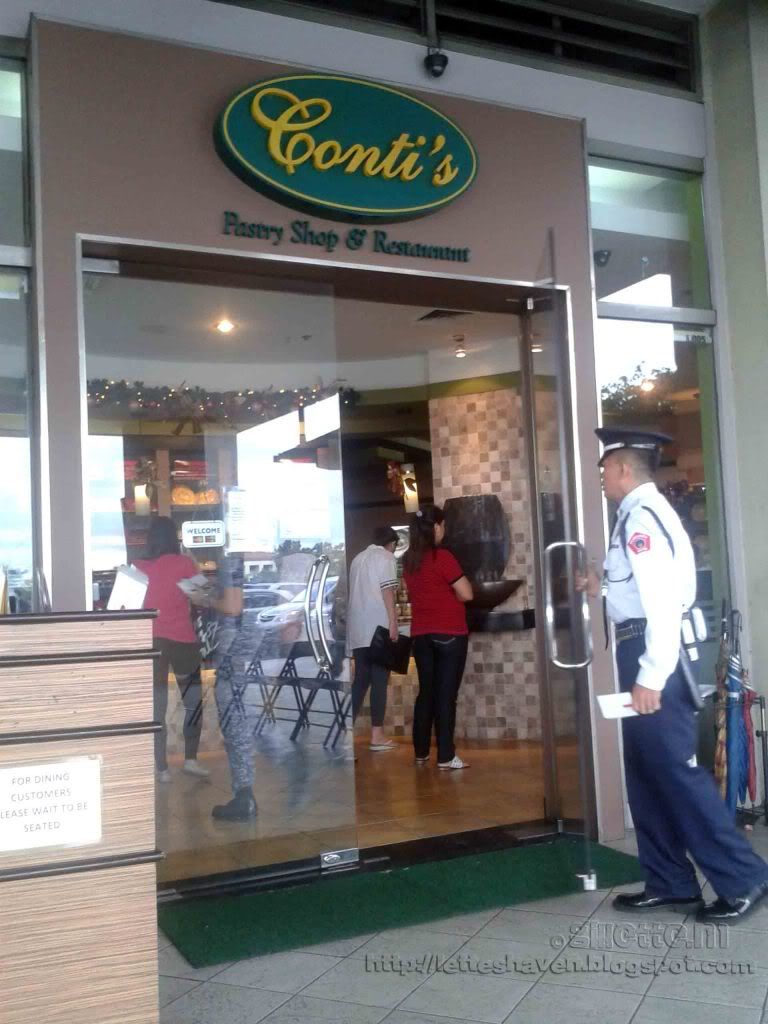 I want to have a new and cool birthday cake, so I went to Conti's to check what they have. Their Best-Seller cake is Mango Bravo, it's really unique and very yummy but I want to taste a different one.
There are a lot of customers at Conti's when we came, there are two lines actually. The images below are not showing many people because the restaurant has many seats at their waiting area.
While waiting for my turn I comforted myself by taking pictures! It takes 5 minutes before I was called to take my order and another 20 minutes for paying and receiving my cake. It's 9 days to go before Christmas but people are already going to bakeshops to have a nice dessert on their Noche Buena.
Conti's Pastry Shop and Restaurant Holiday Menu, click each image to enlarge.