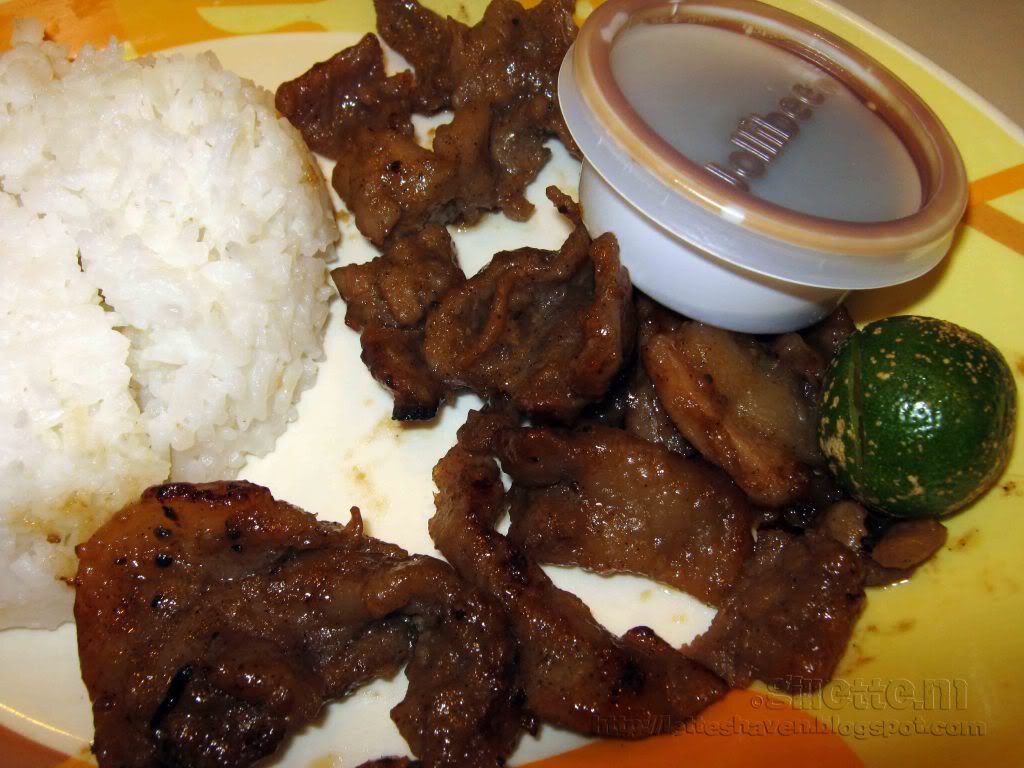 Grilled Pork Tenders, an addition to Jollibee's fast-growing menu. As the name says, it is authentically grilled and tender, it's served with a cup of steaming rice and soy sauce with Calamansi. It's good because it's tasty, you don't need to chew it hardly because of it's tenderness and the meat serving is plenty, actually for a rice lover you can grab for an extra rice! It's very sweet though, it's almost perfect with less the sweetness. Taste it for just 65.00

php

for a Solo order or 81.00

php

with a Regular Soft-drink.