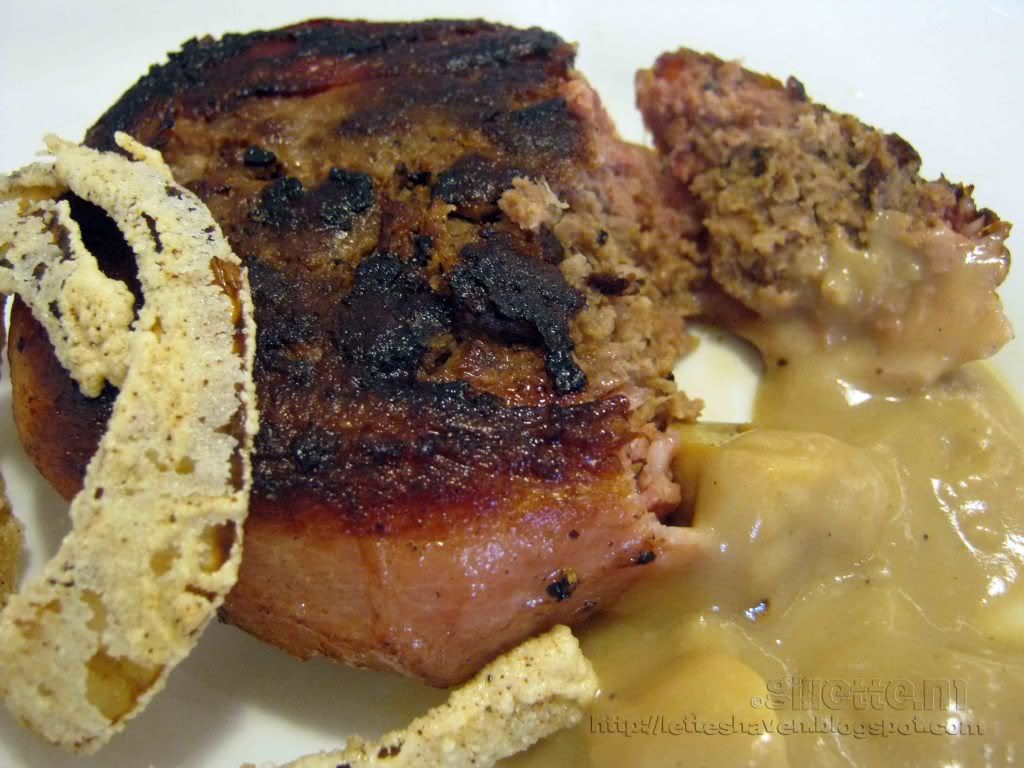 Salisbury Steak
Racks' flame-griled Salisbury Steak wrapped in bacon, topped with caramelized onion and served with mushroom gravy. Salisbury steak is made of minced beef and other ingredients formed to resemble a steak, and sometimes it is also known as Hamburger Steak.
I had this meal for my lunch at Racks Restaurant located at SM Fairview. This costs 350.00
php
or $8.33 with your choice of two sides, which are Coleslaw, Gravy Fries, Steamed Broccoli, Baked Beans, Corn Bread, Potato Salad, Mac and Cheese, Broccoli and Cheese, Mashed Potato, and a lot more.
The meal is good, steak is cooked to perfection and it's tender, combine the caramelized onions in your every bite that adds a little crunch and flavor, while the mushroom gravy compliments the steak well. I'd chosen Mashed Potato and Broccoli and Cheese as my side dishes, I didn't finish it all because my tummy was fully loaded already :)
My Rating for Racks Restaurant (5
✰
is the highest)
Taste
✰
✰
✰
✰
Price
✰
✰
Place
✰
✰
✰
✰
Staff
✰
✰
✰
✰