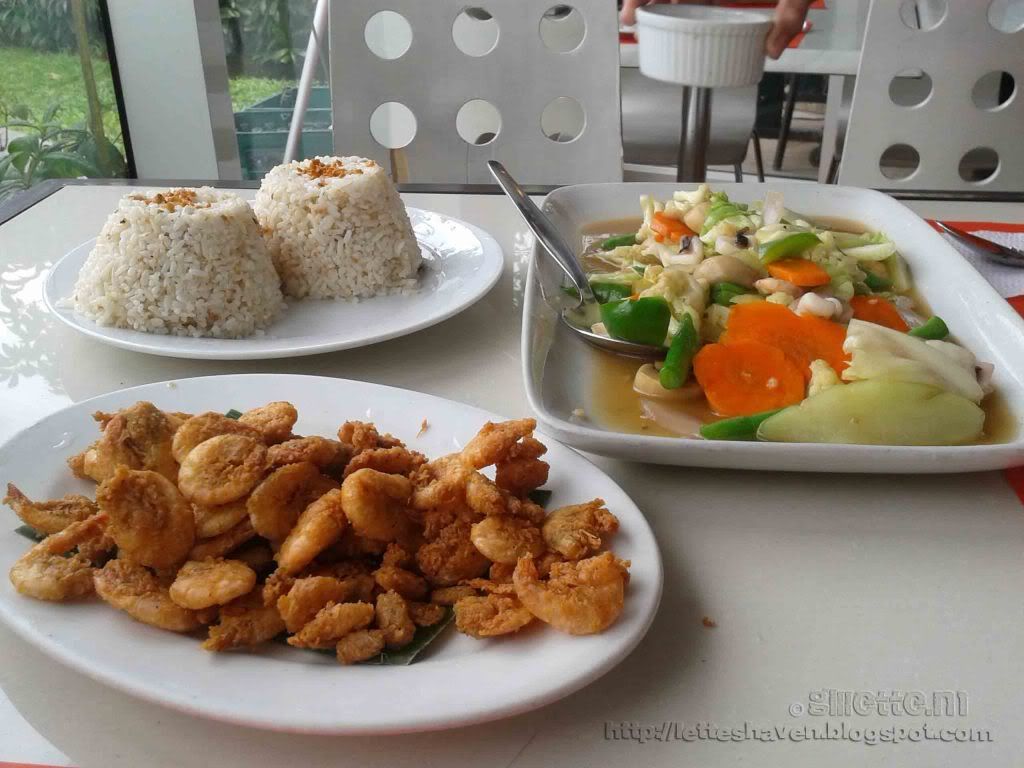 Lunch time at Marina Oysters Seafood Grill located at SM North Sky Garden. My loved one and I had Chopsuey, Crispy Shrimps, Garlic Rice and Mango Float for my dessert. Unfortunately I haven't taken a photo of my dessert.
This is second time to visit this grill house. Marina's tagline is 'Authentic Ilonggo Dishes', expect a lot of seafood, crabs, shrimps, fish, lobster, squid, scallops, mussels, and oysters. We want something light for our lunch, so we ordered vegetable and shrimp dishes.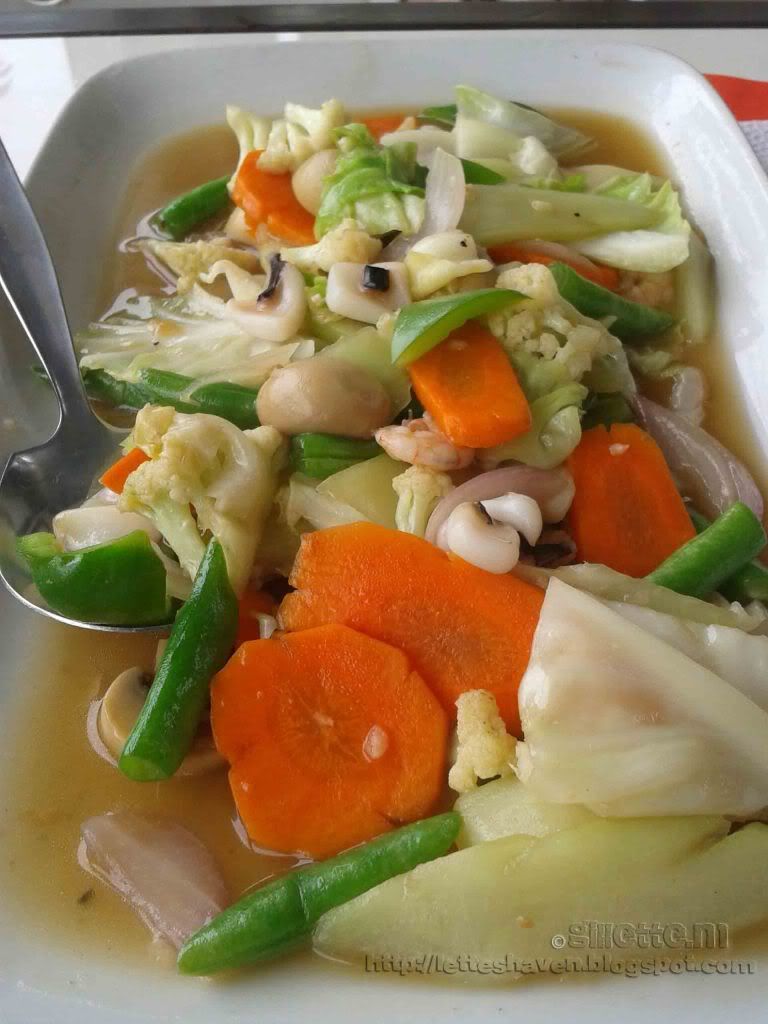 Chopsuey is a great vegetable dish that probably all Filipinos loved. It can be paired with beef, pork, chicken and even seafood dishes. Marina's Chopsuey is just fine with me, not that outstanding in taste but still delicious and the vegetables are !!!! This costs 185.00php or $4.40 and good for 2-4 persons.
Crispy Shrimps served with vinegar for dipping, we expect big ones but these shrimps are the bite size one :). It's good and really crispy, the shrimps are not peeled off but it's shell is not that hard and it contributes to the crispiness. This costs 205.00php or $4.88 and good for 2-3 persons.
Garlic Rice costs 35.00php each and Mango Float is 70.00php. This restaurant is 0% service charge.
We are enjoying taking photos while waiting for our food. The restaurant is ours this time, we are the only customer :)
My Rating for Marina Oysters Seafood Grill (5
✰
is the highest)
Taste
✰✰✰✰
Price
✰✰✰✰
Place
✰✰✰
Staff
✰✰✰