One cool morning when my best-friend Arcelie and I meet up at SM Fairview to watch a movie. It's 10:00 in the morning, both of us decided to have breakfast first at Dunkin' Donuts to try their New Premium Donuts! Choosing the perfect variety to eat is a bit hard because of all of the varieties are great! A crew helped me to pick-up Blueberry Cheese Premium Donuts because it's their Best Seller and I paired it with Iced Coffee!
I admit I'm not a fan of Blueberry but when I got to taste this donut oh I was moved! The dough is very soft, topped with sweet and yummy cream cheese, the outer is sprinkled with graham crumbs, and smooth whipped cream with real blueberry in the middle. Every bite is luscious and good! My favorite is the sweet cream cheese, it's the star for me!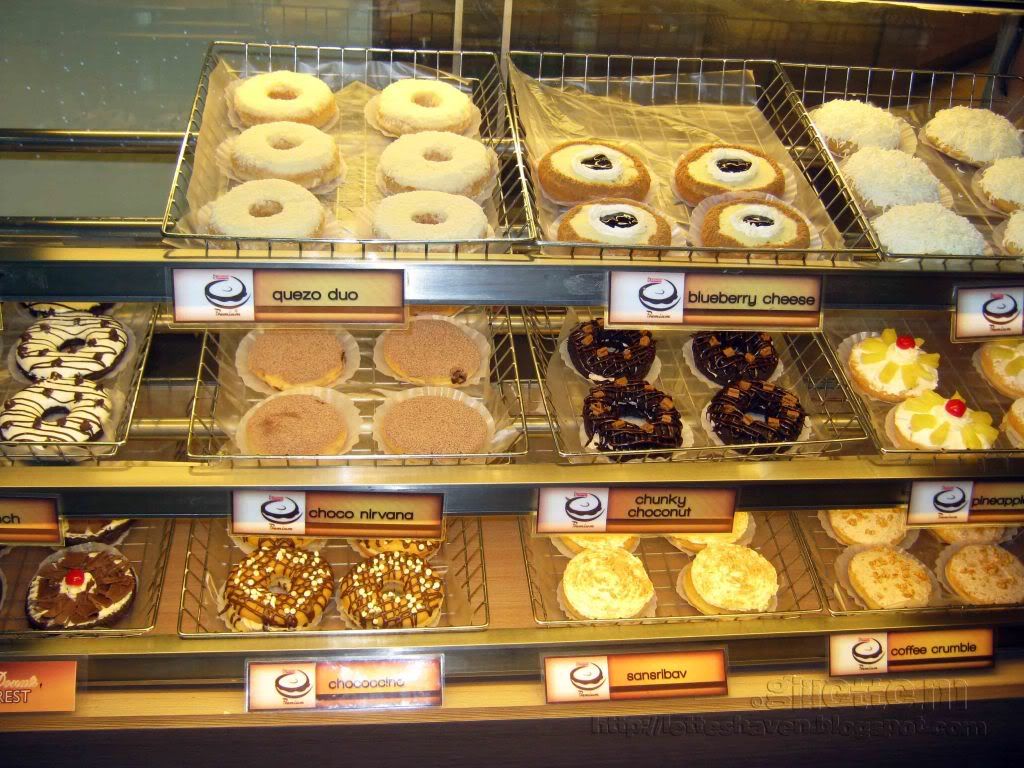 This good costs 45.00

php

each or 130.00

php

for three pieces. Varieties are Blueberry Cheese, Quezo Duo, Choco Nirvana, Chunky Choconut, Chococcino, Sansribav, Dark Crunch, and Milky Bliss. Go ahead sink your teeth and satisfy your cravings, grab a Premium Donut by Dunkin' Donuts!
Like this post? Subscribe to my blog by clicking HERE.