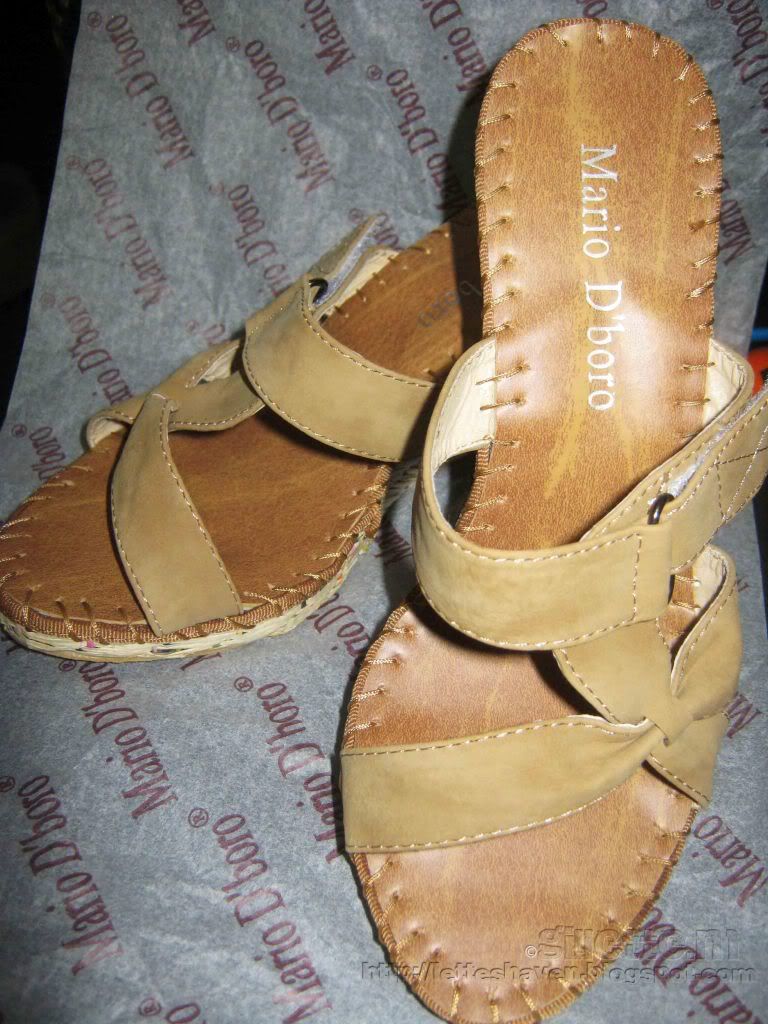 At last I have found the perfect wedge sandals for me! Window shopping with my man last week, we are about to go home when I ask if we can check the ladies shoes section before we go. SM Department Store has a huge variety of shoes to choose from... I love what I'm seeing... Many gorgeous shoes!!!
Mario D'boro shoe box, nice blue/purple my favorite! When I got home the first thing I did is to open this pretty shoe box and put on my first new wedge sandals on my feet. I was wearing it for half an hour :) !
Look at this gorgeous wedge heels... Absolutely adorable!!! Weaved design made out of paper-like material, it's colorful! Honestly I'm not familiar with the materials and how it was made.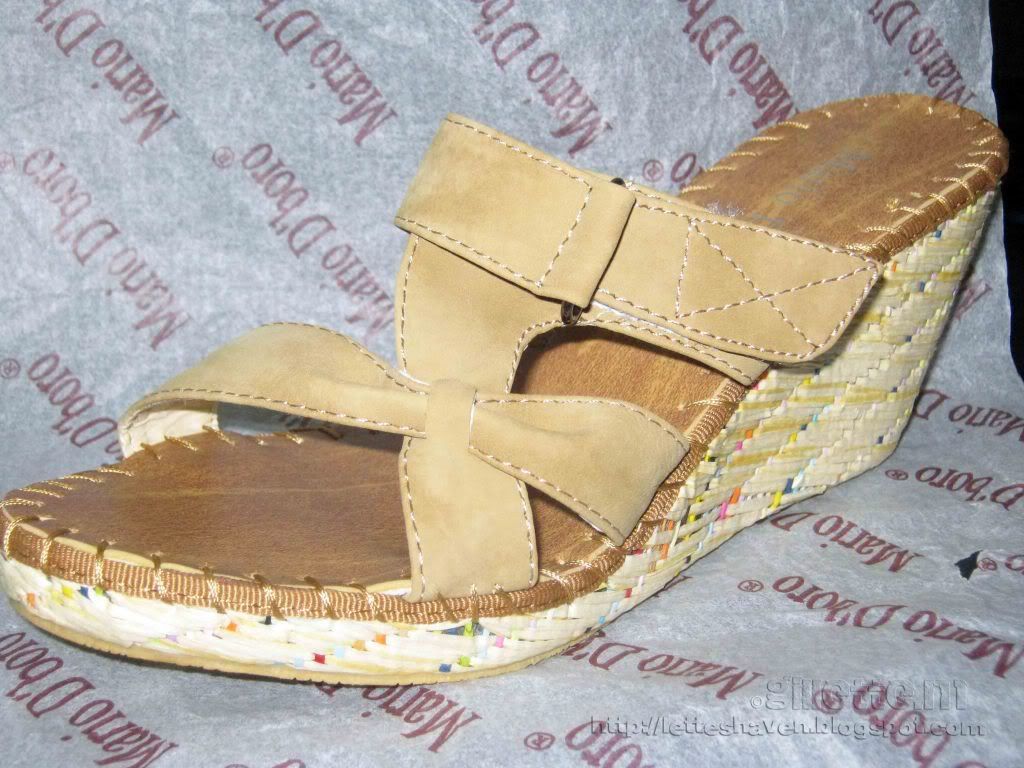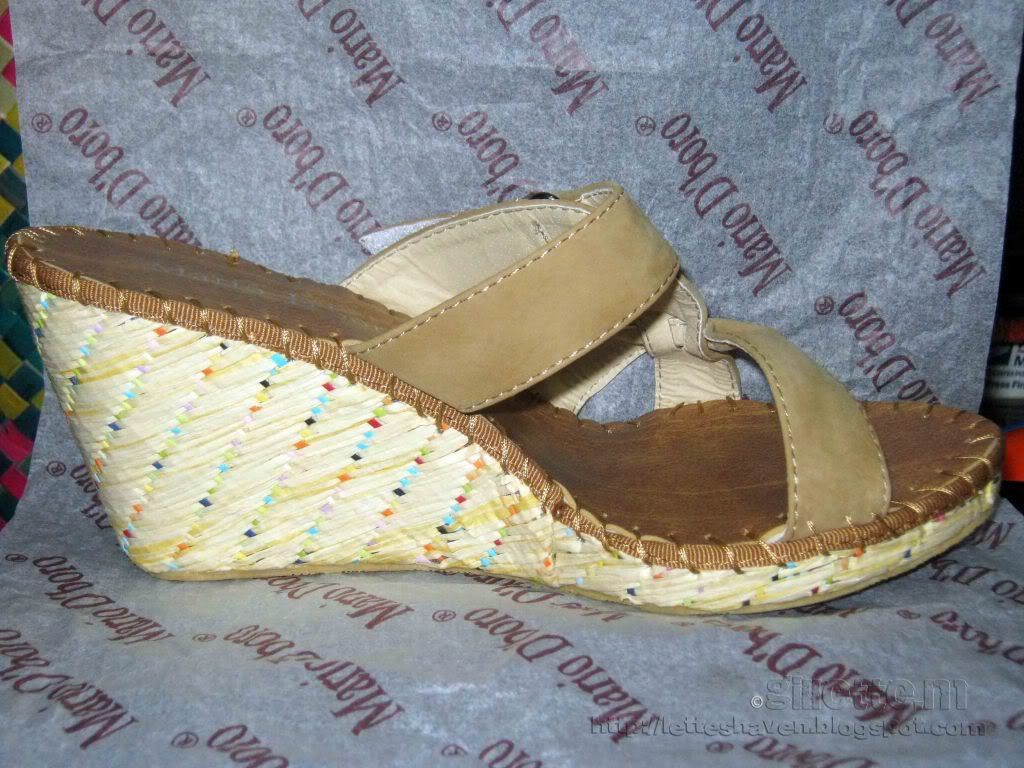 The sandals is pretty, affordable for just 800.00

php

or $19.04, most wedge shoes are ranging from 1,000
.00
php to 2,000.00php. It feels good when you found the right shoes for you and what makes it more great is when the price is not that expensive! The best thing is that it really fits in my feet, it's as if it was made only for me!