I am very excited to see Incubus perform in person. Incubus is an American rock band, Brandon Boyd as the vocalist, lead guitarist Mike Einziger, drummer Jose Pasillas and
bassist Ben Kenney and Chris Kilmore. Alternative metal, funk rock and alternative rock is their type of music.
Just this afternoon I claim the tickets at the Customer Service-Ticketnet Area in SM Fairview. A day before I already called Ticketnet 911-5555 to make reservation. When making reservations you'll be asked for the event name, seat location, number of tickets, your name and contact number. You'll not be given a reference or transaction number, your name is enough to claim the tickets together with your valid id in your nearest SM Mall Customer Service.
When claiming the ticket, just present your valid id to the representative and confirm your reservation, pay the amount and walla you got your ticket.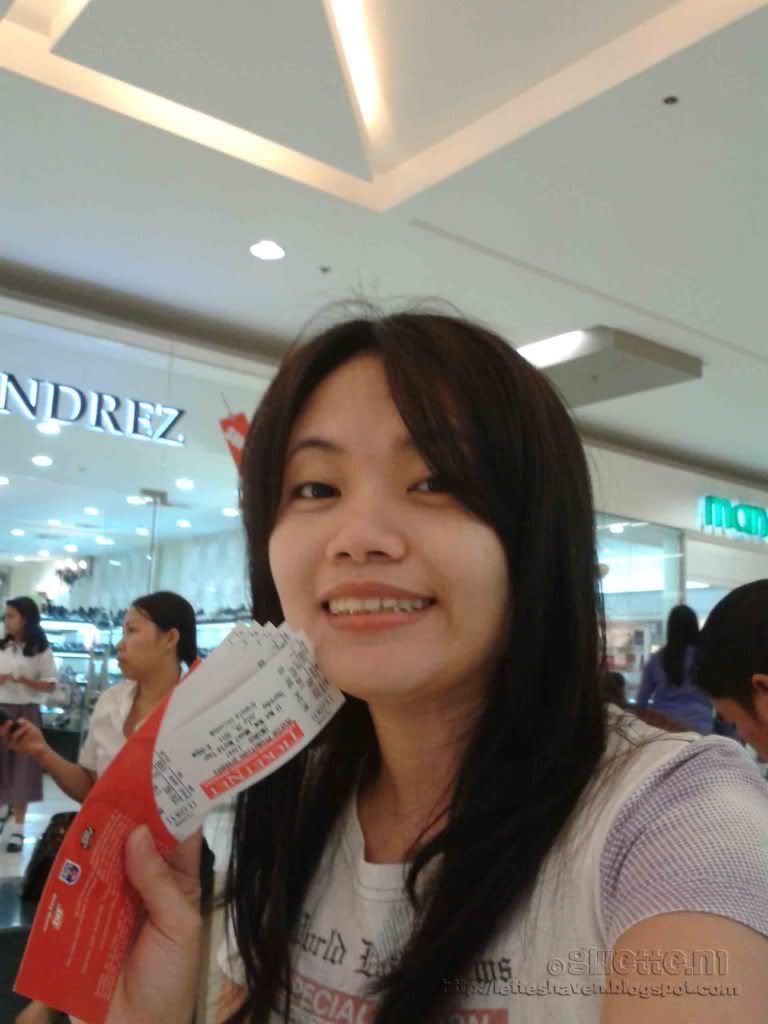 Incubus will be promoting their up coming album "If Not Now, When?" which is for release on 12 July 2011. The concert will be on 28 July 2011 at Araneta Coliseum.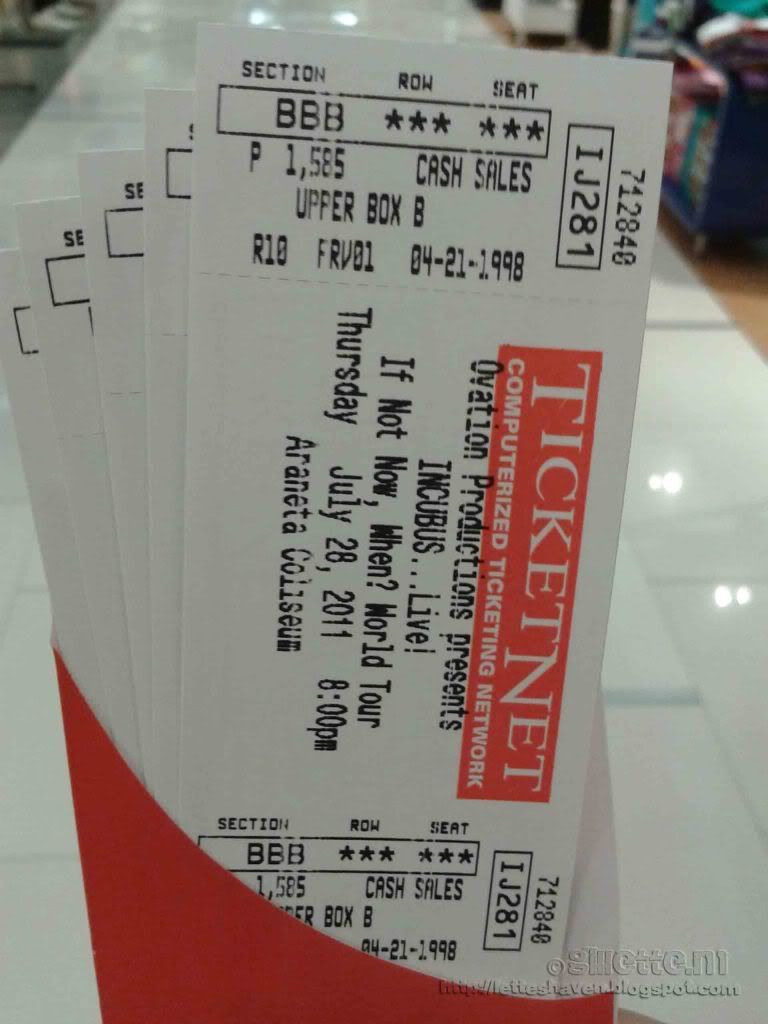 I hope to hear their all-time favorite songs, Drive, Pardon Me, Megalomaniac, Nice To Know You, Anna Molly, I Miss You, Are You In and Love Hurts.
Incubus Official Site http://www.enjoyincubus.com/