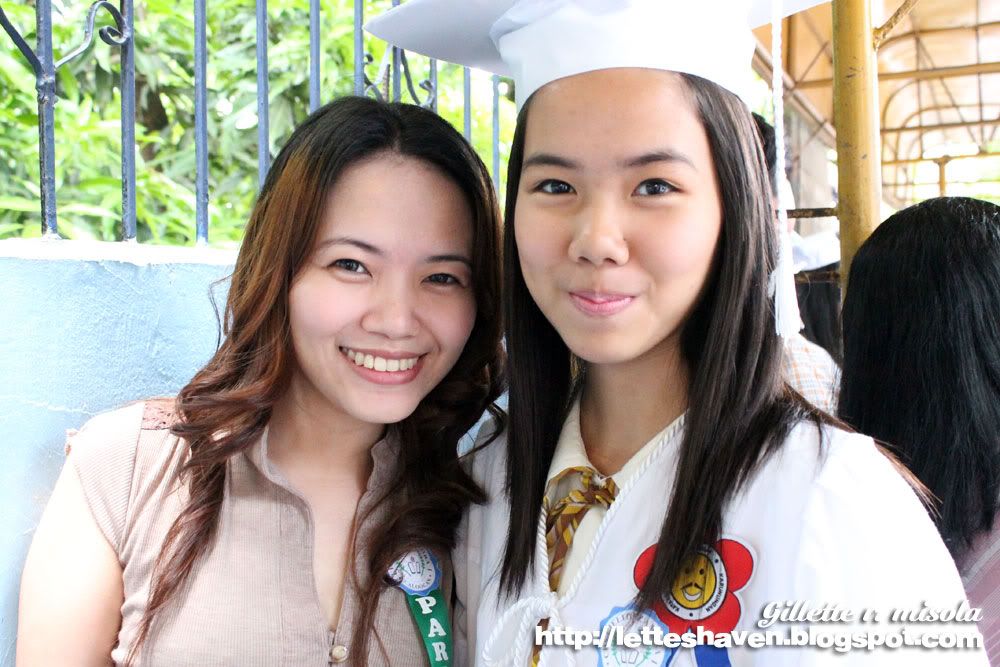 My youngest sister, Gillina R. Misola graduated from high school last March 27, 2012. And I am her guardian *slash* photographer for that event.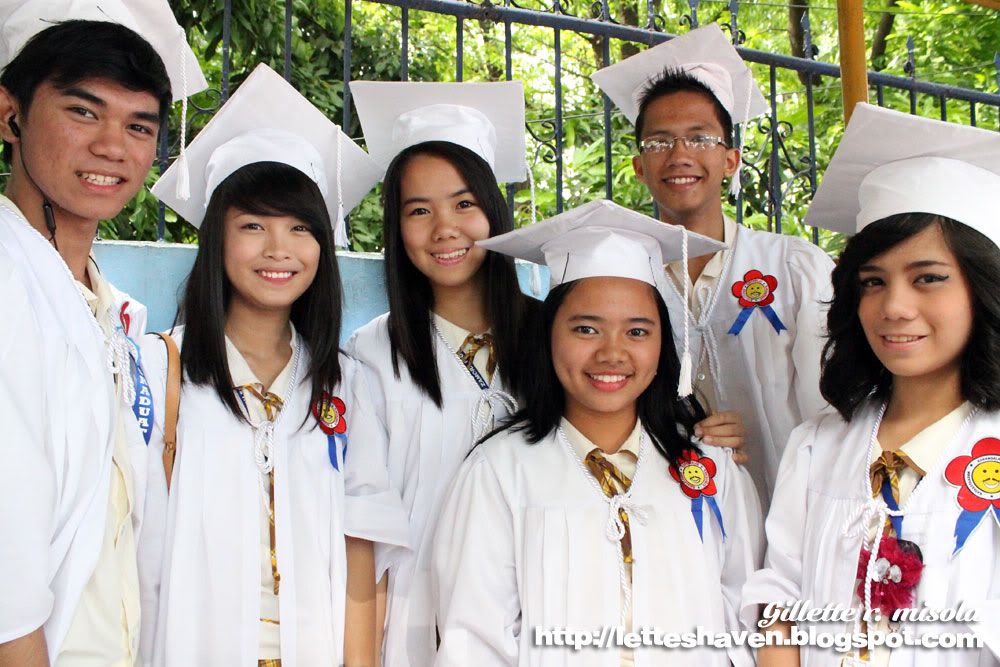 Picture taking with her high school friends before the start of the program.
While waiting for the start of the program which started at around 4PM, we just entertained ourselves by taking wacky pictures outside the school.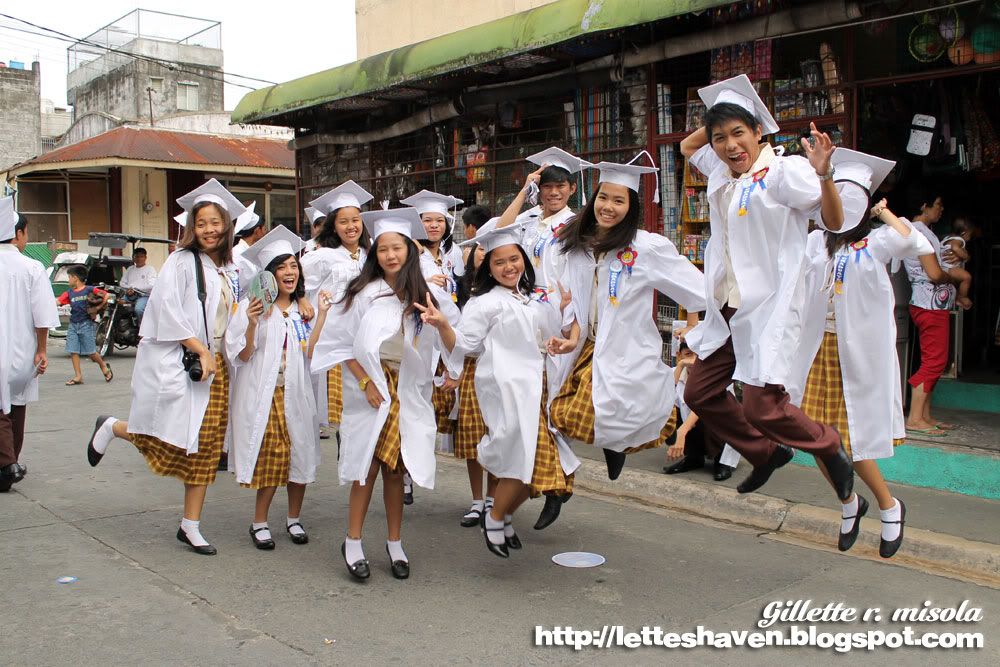 The commencement exercise last for more or less 2 hours. The graduates sang a lot of songs including their Graduation Song, many speakers gave their encouraging and congratulatory messages and each graduate together with his/her parent/guardian called one by one to accept their secondary education Diploma.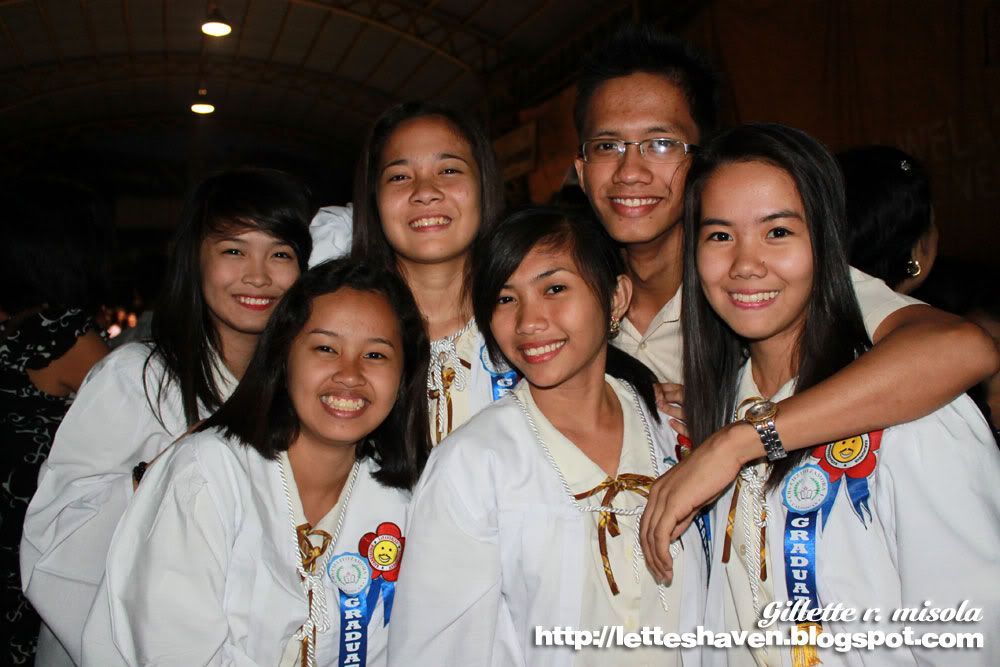 After the event, of course all students got a bit emotional in bidding farewell and lots of thank you messages to their friends, classmates, barkada, batch-mates and teachers.
It's a joyous event not only for the students but also for their families, relatives and teachers.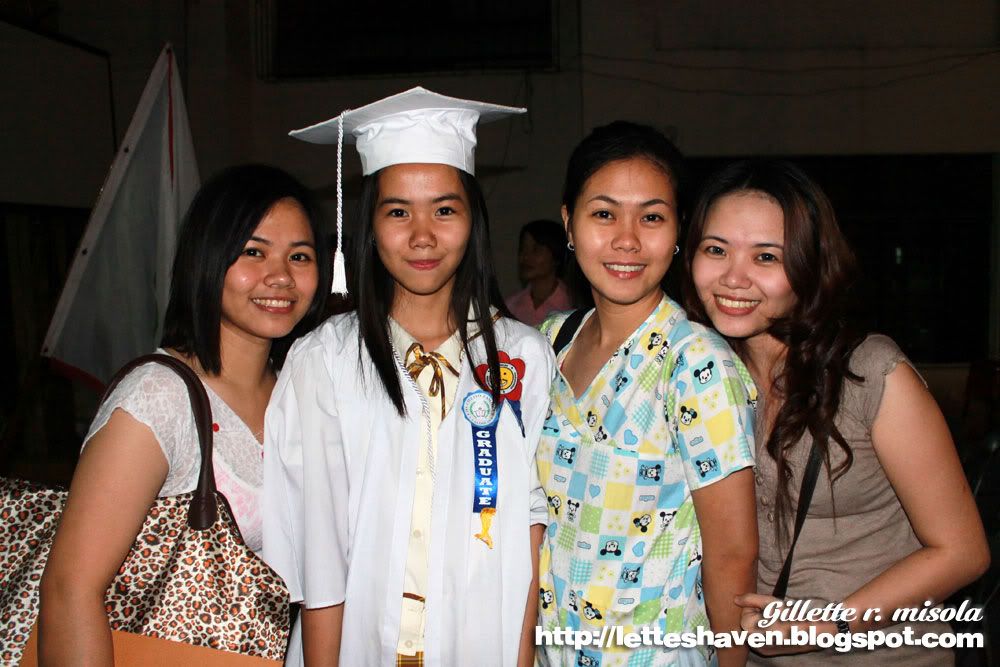 We didn't miss the chance to have a picture with our dear little sister. Gilliza Misola, Gillina Misola, Gillenny Misola and Gillette Misola (from left to right).
Gillina with our loving father Gilbert Misola.