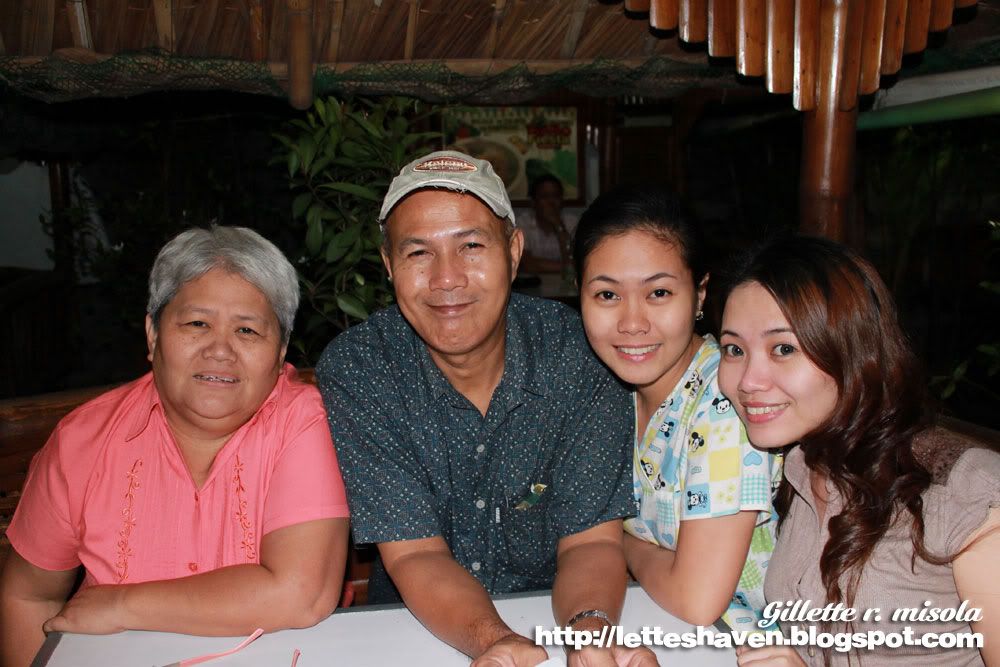 My family and I had a very tummy filling dinner after my sister's graduation. We all decided to eat out to avoid cooking hassle and it was Tuesday so we are all busy and came back from work. We ate at Bulalo Fiesta Regalado Branch.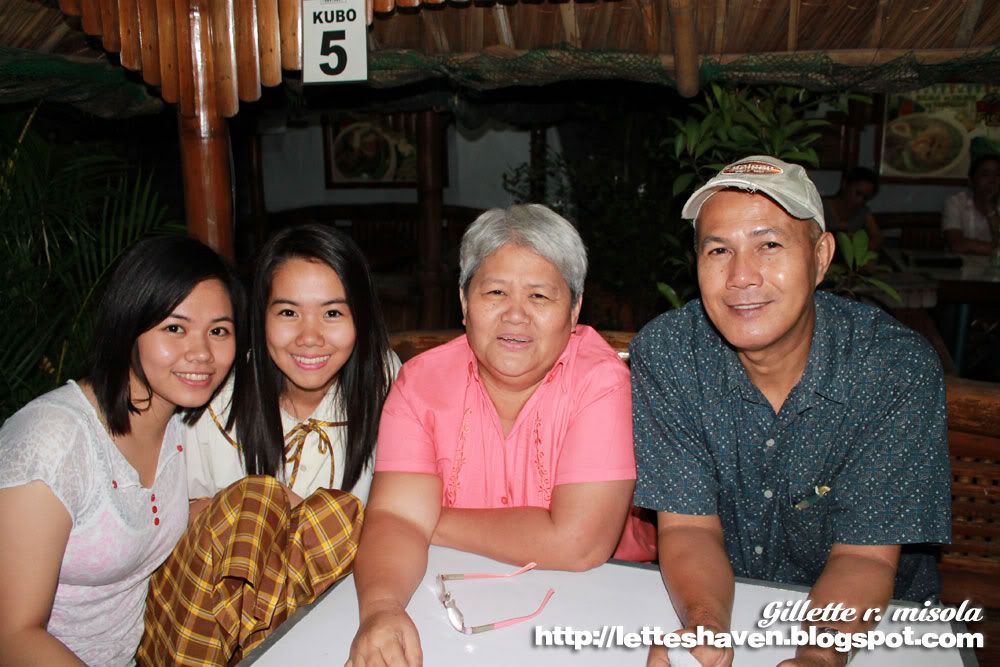 It was just a small celebration, bonding time and laugh trip experience. Bulalo Fiesta doesn't have the ordinary tables and chairs setting, instead they have this small bahay kubo or nipa hut. While waiting for our orders, my sisters and I presented our small presents for our youngest sister Ynnah aka Gillina R. Misola.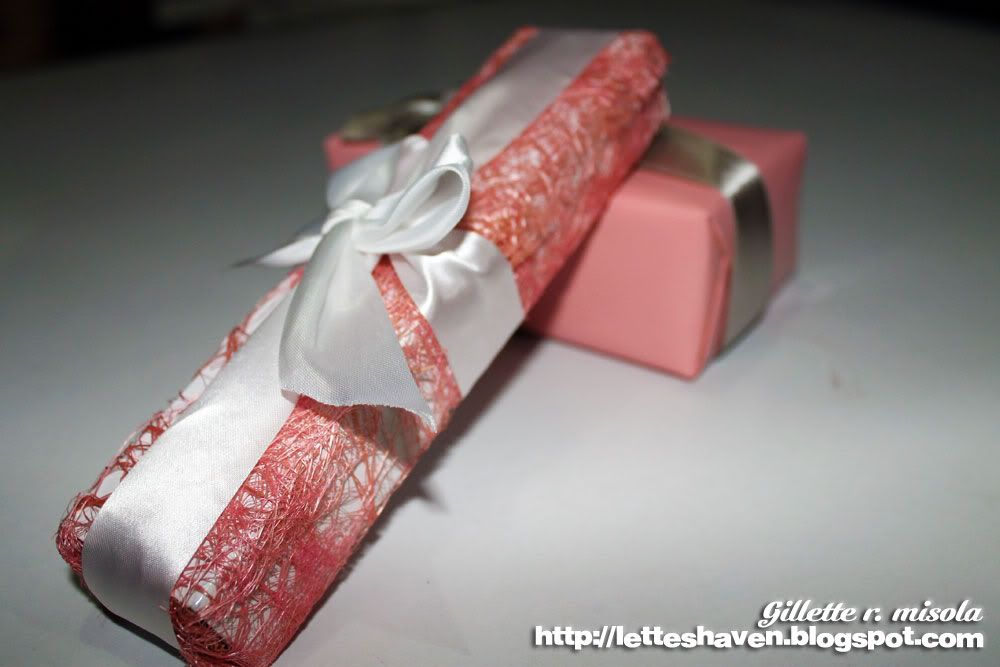 The gifts..? I chose to not mention it. They are just little gifts that Ynnah can use in her College days.
At last after 15-20 minutes wait time, our food was served. First up is their House Special, Bulalo sa Sinigang or Sinigang na Bulalo. Bulalo Fiesta offers a lot of our favorite dishes with Bulalo as the main ingredient. Bulalo Fiesta Sinigang na Bulalo costs 550.00php and good for 5-8 persons. The dish is absolutely delicious!!! Huge Bulalo with veggies like eggplant, okra, radish and kangkong in a very hot sour soup.
Mixed Pancit is next, it costs 190.00

php

and 3-5 persons can share this dish. It has many vegetables, pork slices, seafood such as shrimp and squid, chicken liver and it contains two kinds of noodles that's why it's called Mixed Pancit.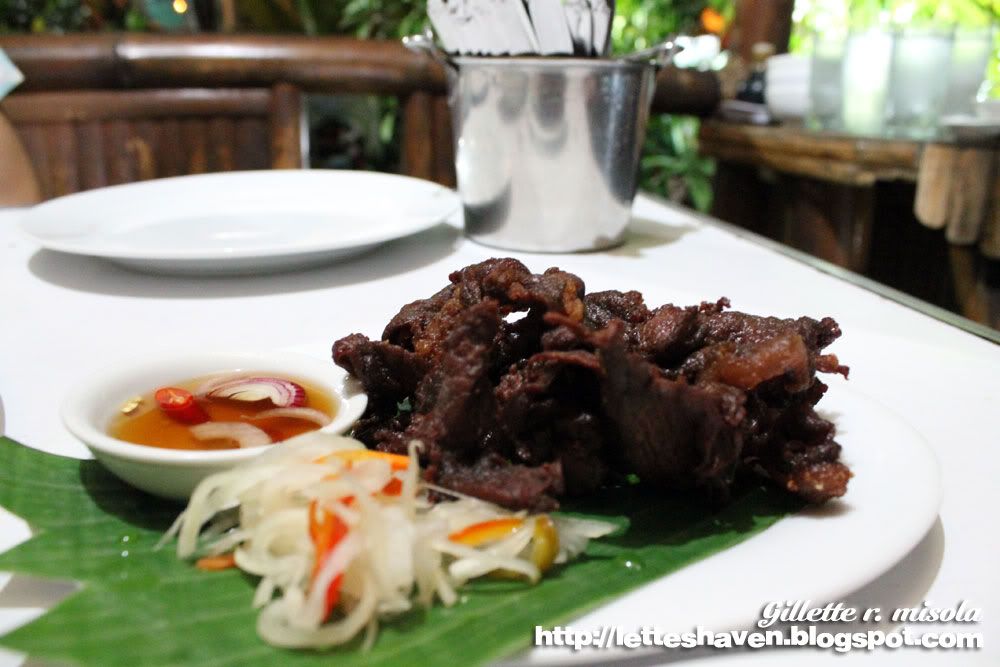 This Beef Tapa serving can be shared by 3-5 persons and costs 160.00

php

. What I like with this Tapa is its crispy and tasteful. It was served with a side of Atchara and Vinegar dip.
Lastly is our family's all time favorite vegetable dish, Chop Suey! Bulalo Fiesta's Chop Suey costs 210.00php that's good for 4-6 persons. Their Chop Suey is very yummy!!! I'm speechless :)
Full packed dinner at Bulalo Fiesta! My favorites are Sinigang na Bulalo and Chop Suey! We ate a lot that night and we went home very satisfied with the dinner that we had.
Oops I almost forgot the drinks that we ordered, we had Buko Shake, Guyabano Shake and Strawberry-Buko Shake, and each costs 90.00

php

. The price is worth it because these shakes are huge and you probably cannot finish it.
I recommend Bulalo Fiesta Regalado Branch for you and your family. The place is quiet, all their staff are friendly, and the food, oh the food... It's very delicious!!!