This is the day!!! Golda, our 1 year and a month old Norwich Terrier just gave birth today! At around 1:40pm Manila Time, Golda started to be restless and uncomfortable, after a couple of minutes she began nesting and scratching everywhere.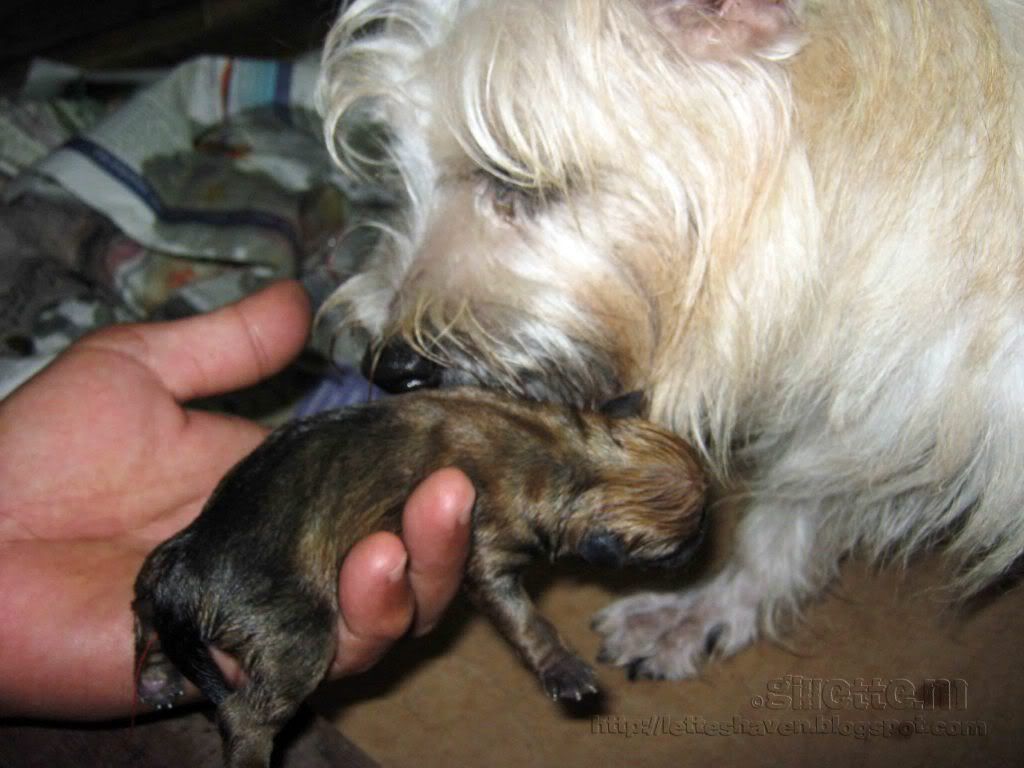 After 10 minutes, Golda delivered her first newborn and it's a healthy girl pup! Golda had a total of 5 puppies, three girls and 2 boys! The total delivery hour of the 5 puppies is 4 hours.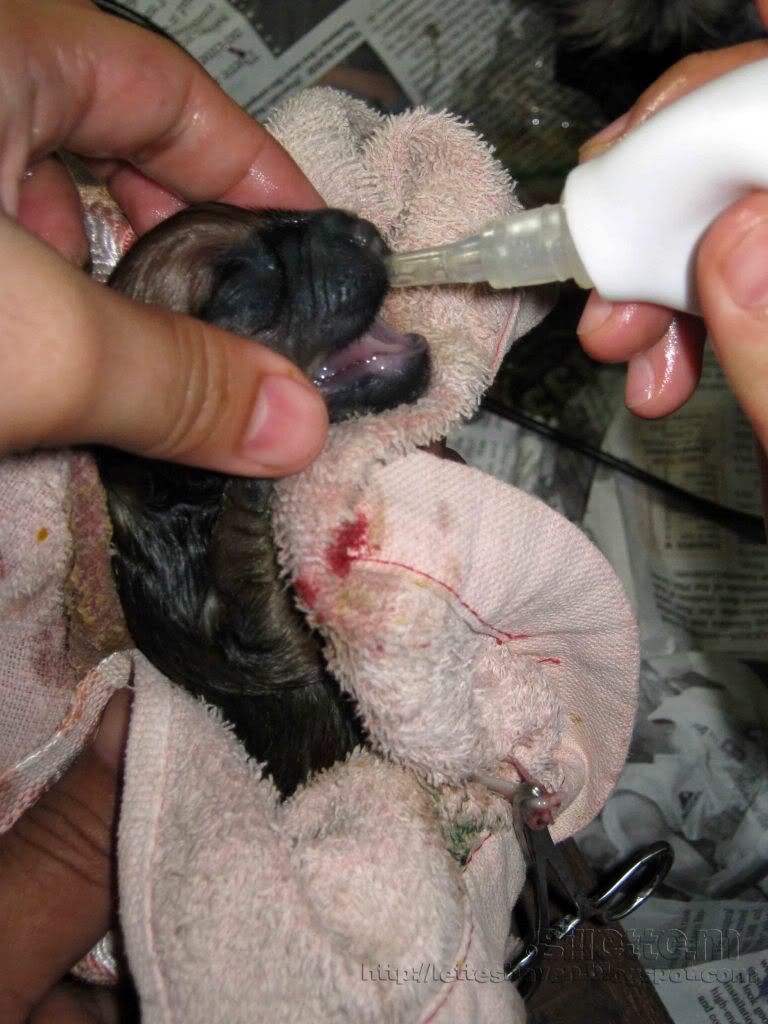 You need to aspirate the puppy after he/she went out of the placenta. Remove the liquid from the puppy's nose and mouth so he/she can have a clear breathing.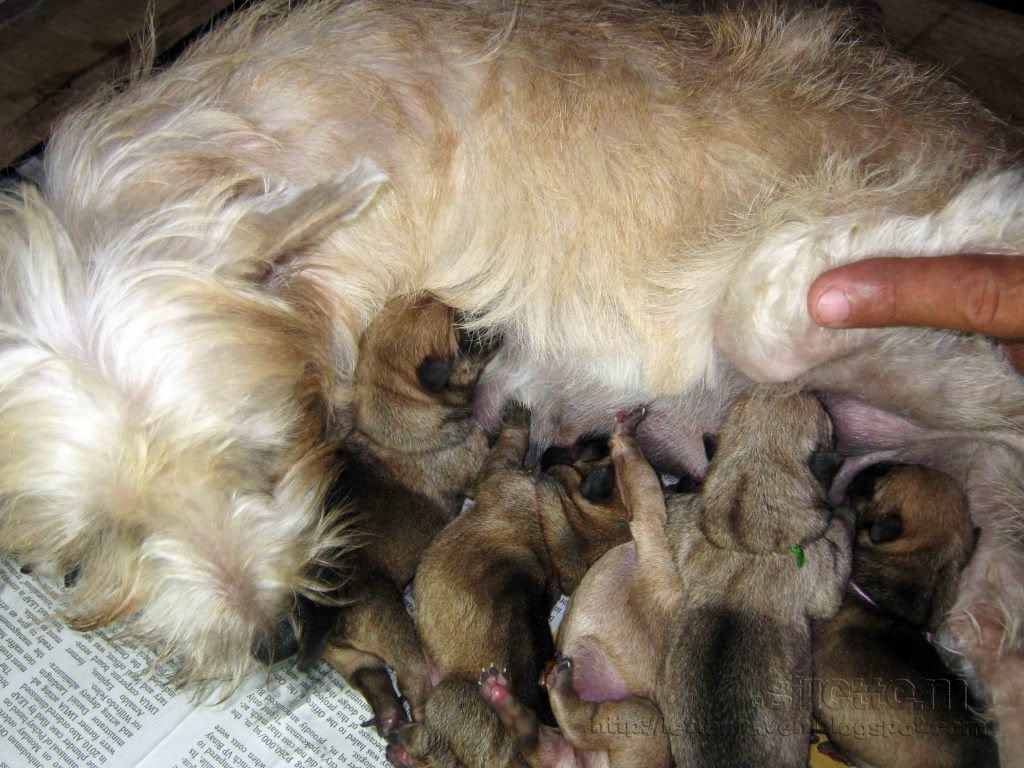 Golda while breastfeeding her 5 puppies for the first time! The puppies are all excited and really hungry, while Golda is so motherly and protective.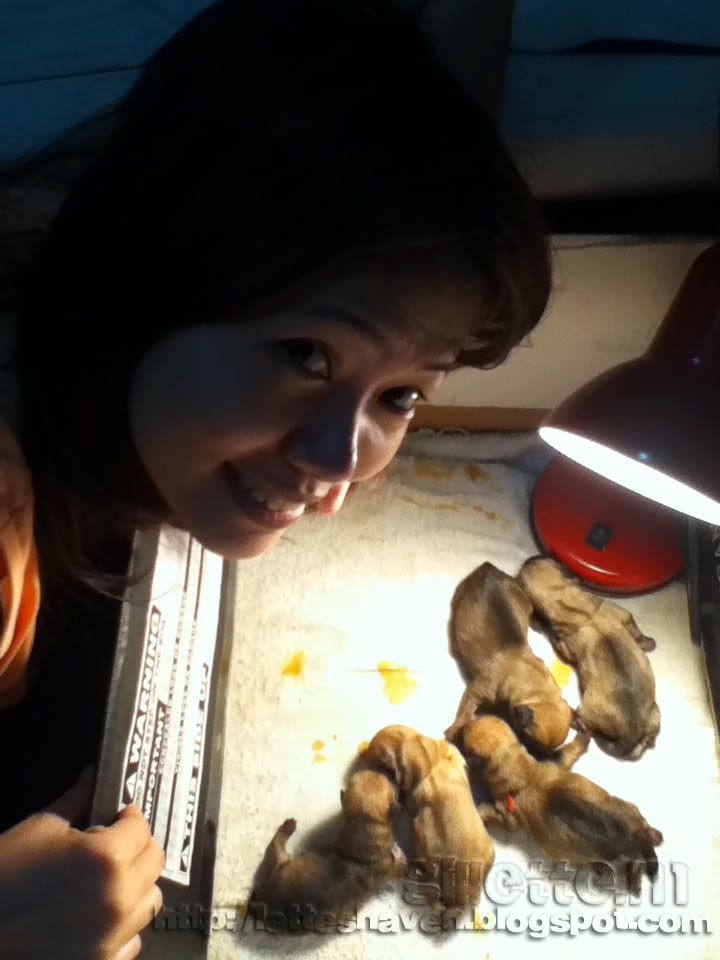 That's me with the newborns in their incubator :) Happy!!! Below are the funny, memorable and pretty photos of Golda's newborn puppies! Enjoy!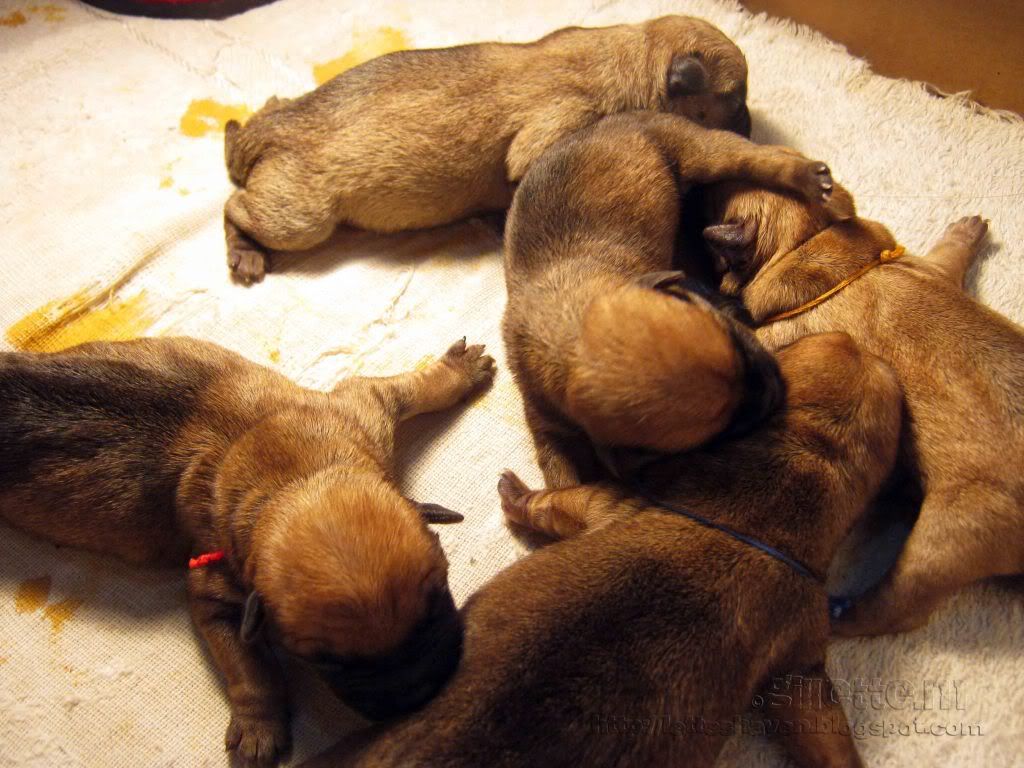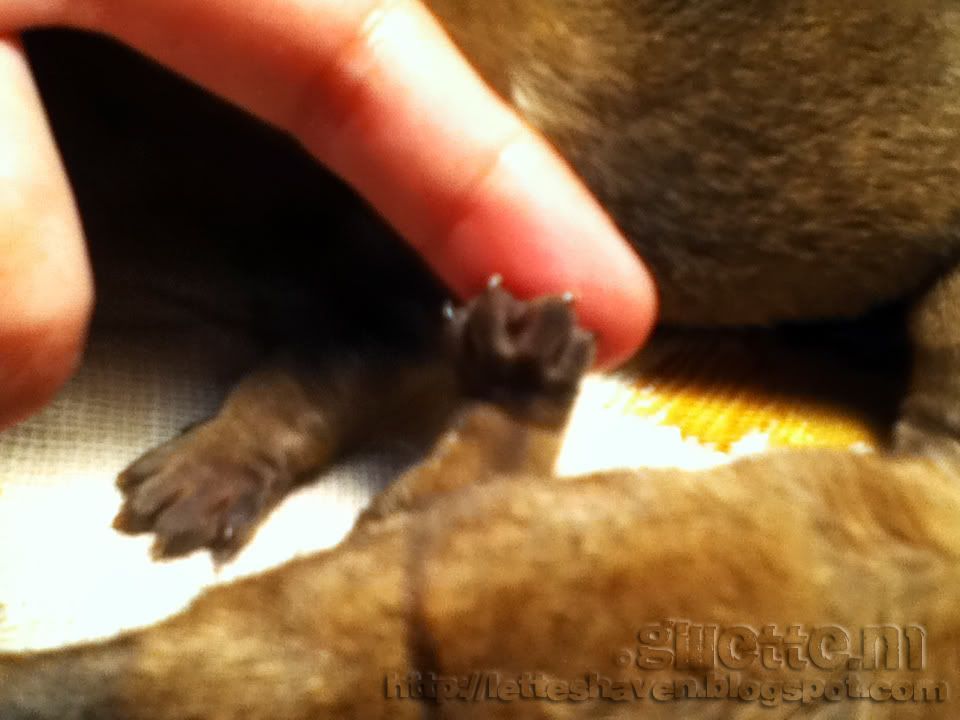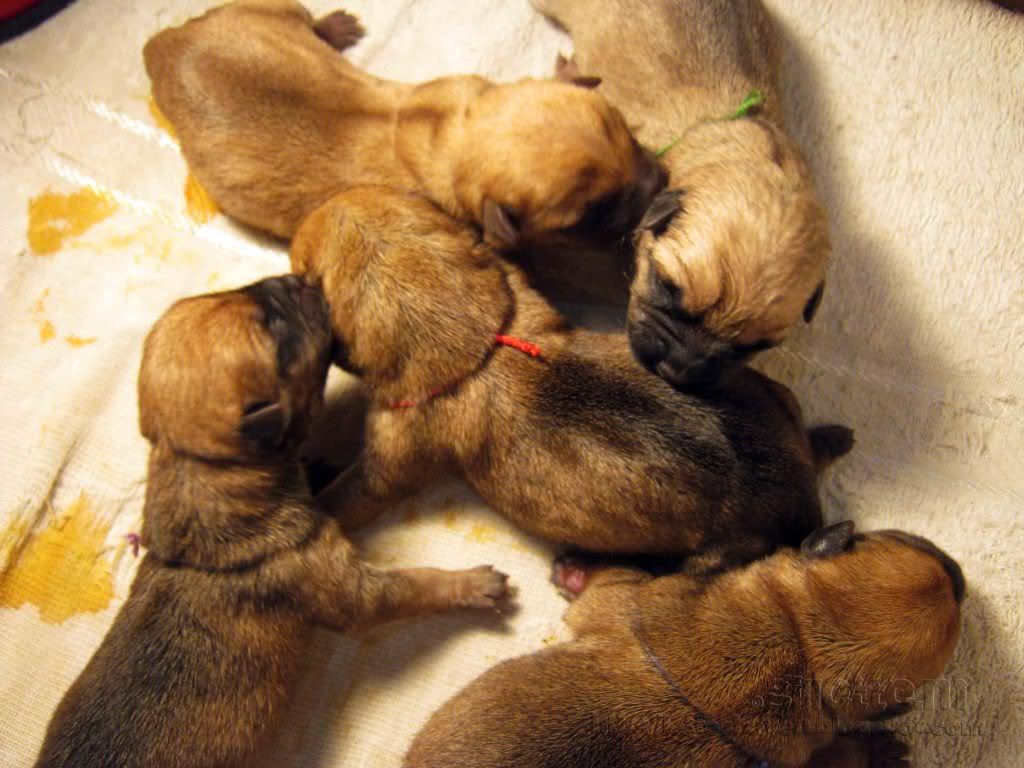 Oh by the way... Can you help us think beautiful and cool dog names for our new pets??? We require dog names that starts in letter "G", 3 names for female and 2 names for male. Send us your suggestions by commenting here.
* * *