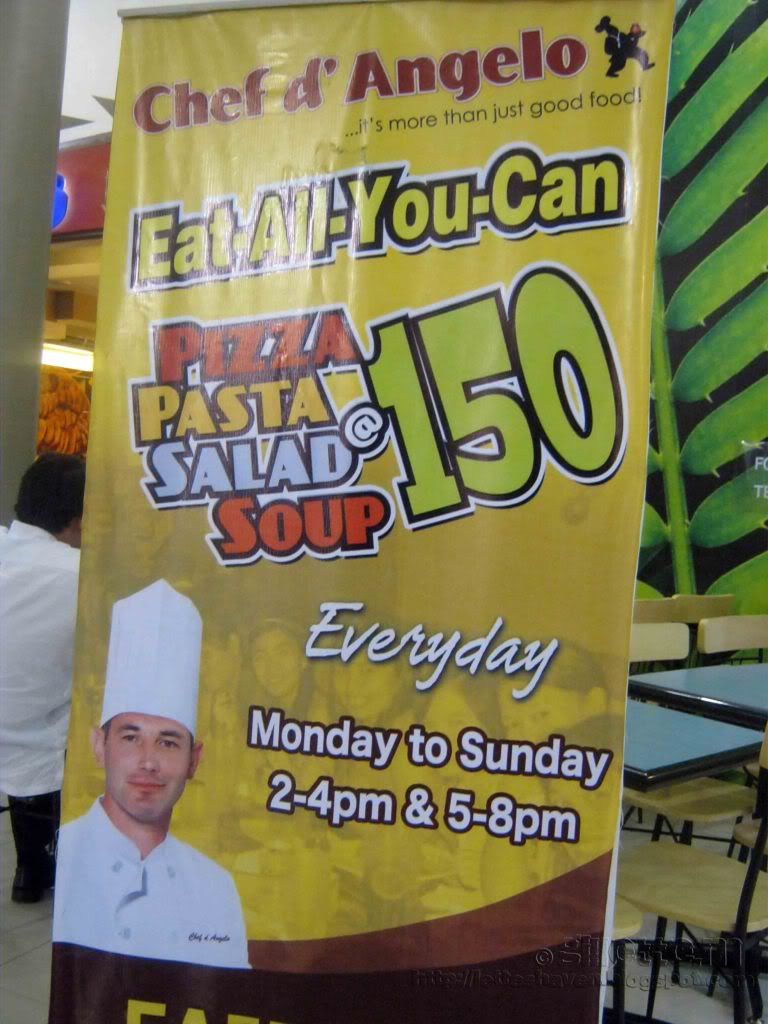 Seen this Eat-All-You-Can signage earlier at SM Fairview. Sayang we already had our dinner, dito sana kami kumain para tipid! :) Eat-All-You-Can is available Monday to Sunday 2-4pm and 5-8pm.




Chef d' Angelo is good restaurant, not too expensive and the food is also fine. It's located at the Annex building of SM Fairview.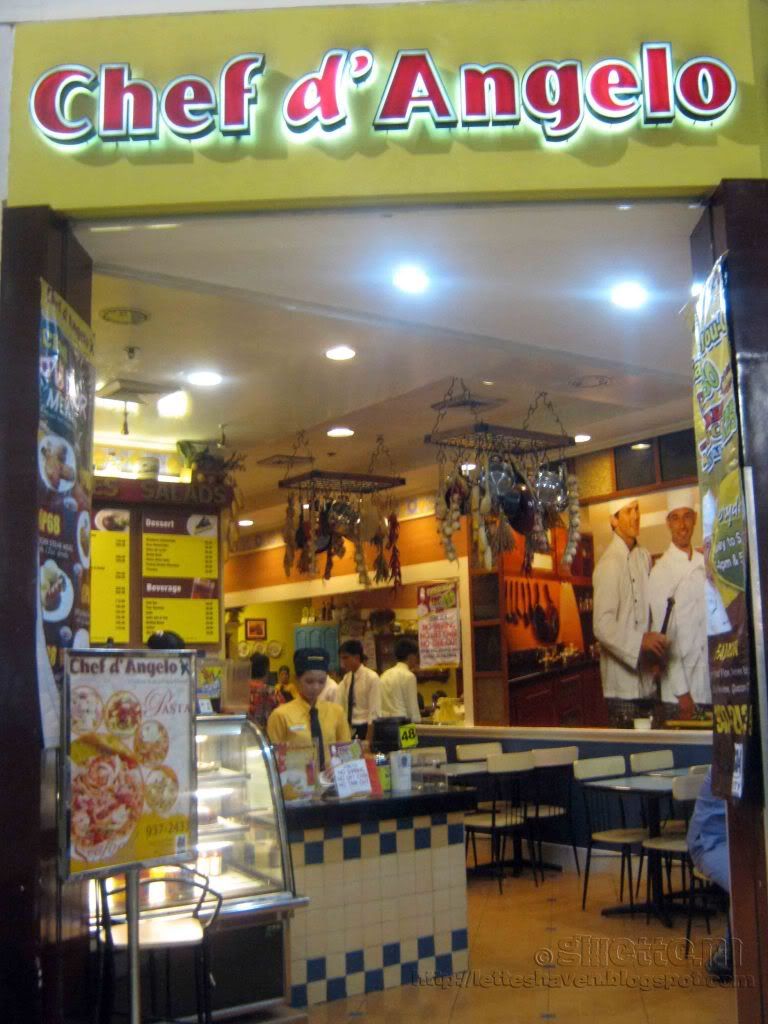 My friend Justin already tried this, he said its a choice of pasta, white sauce or red sauce, different types of pizza, side salad and soup.