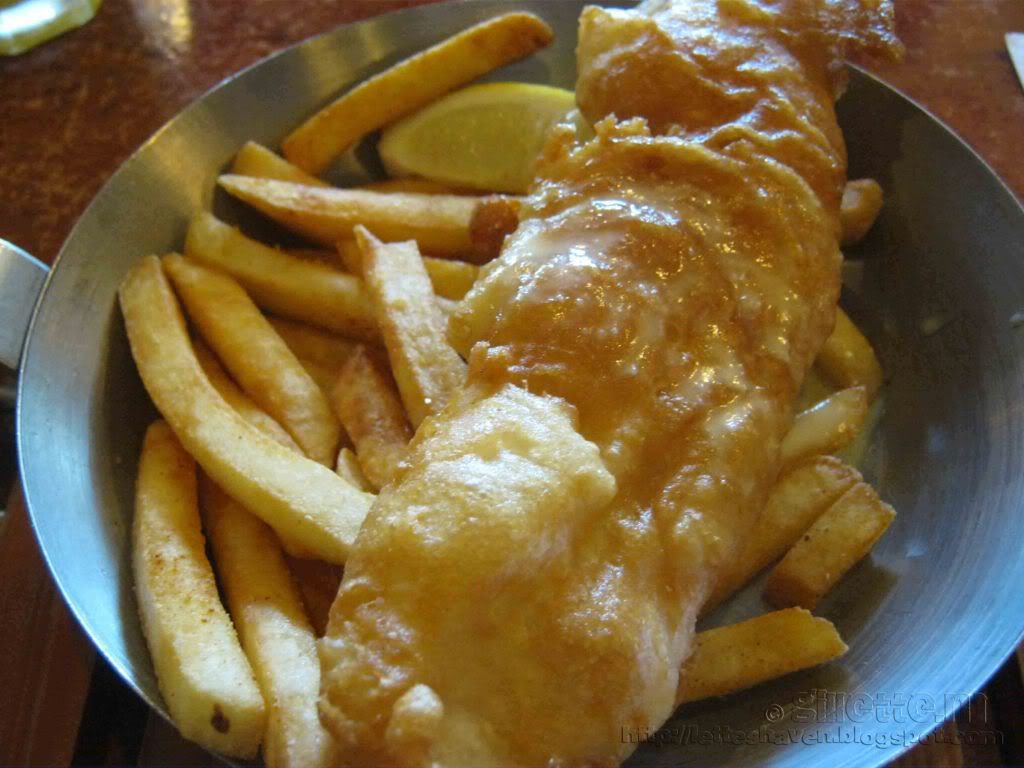 Fish & Chips, Fish & Co.'s signature dish! I've been wanting to try this, and there I was sitting at the Fish & Co. Restaurant at Trinoma Mall. :)

After we had a movie, we decided to take our late lunch at Fish & Co. located at the fourth floor of Trinoma. The interior of the place is gorgeous, lots of fish decors hanging on the walls, they a have semi open kitchen, totally a cool place to stay.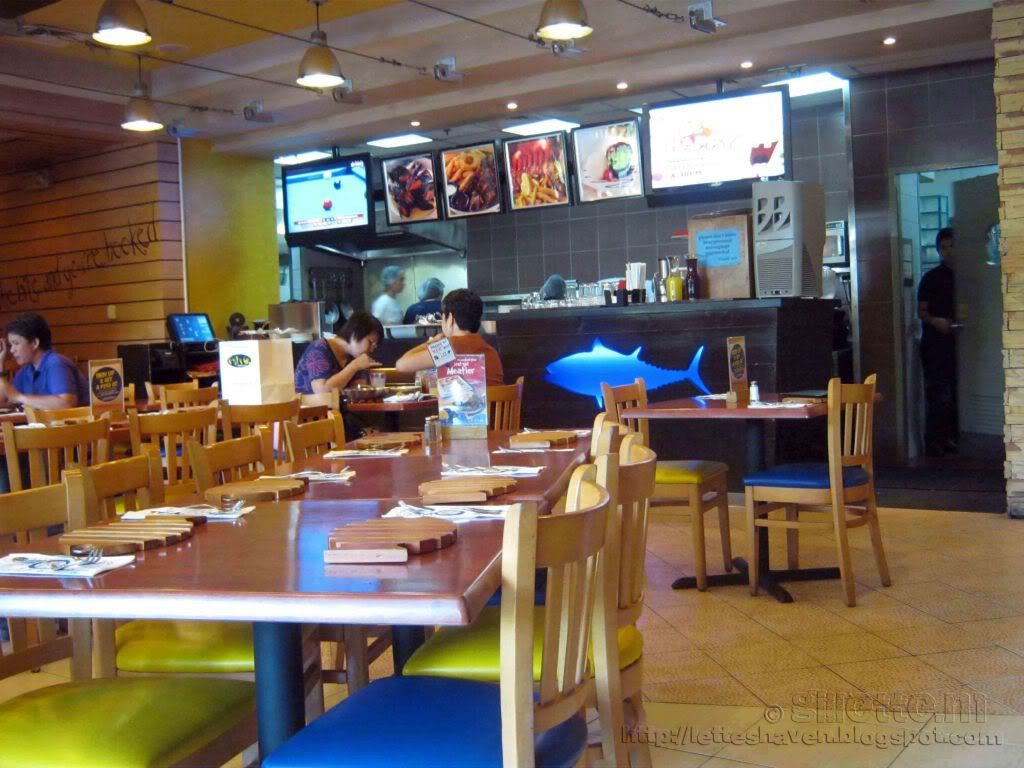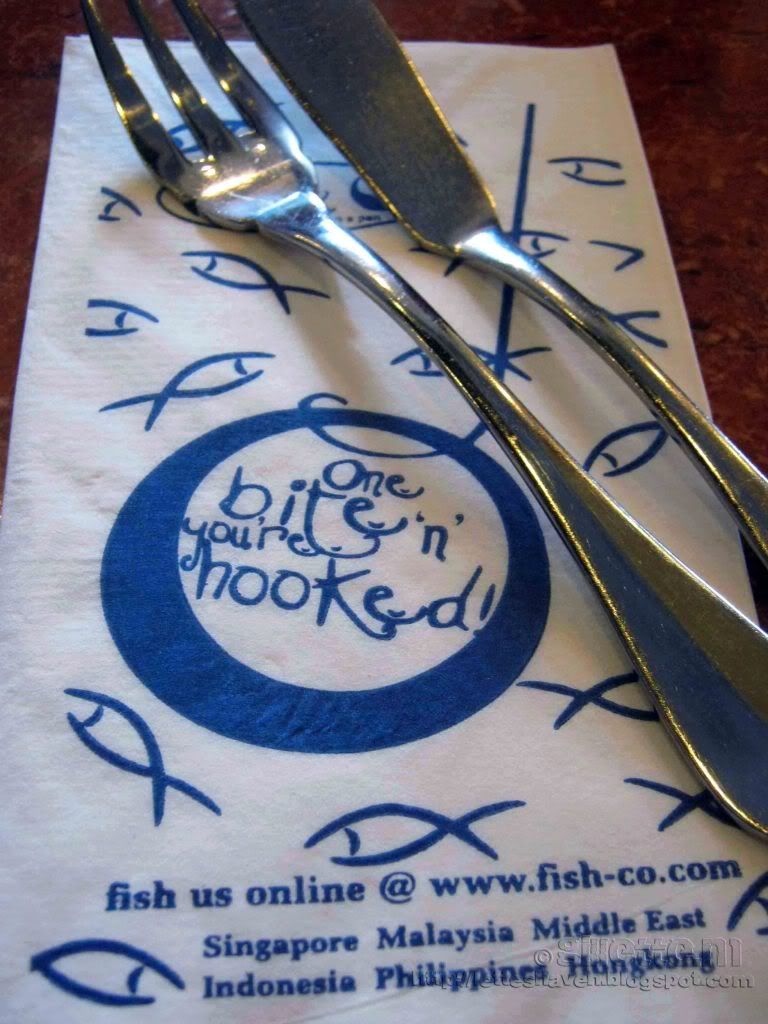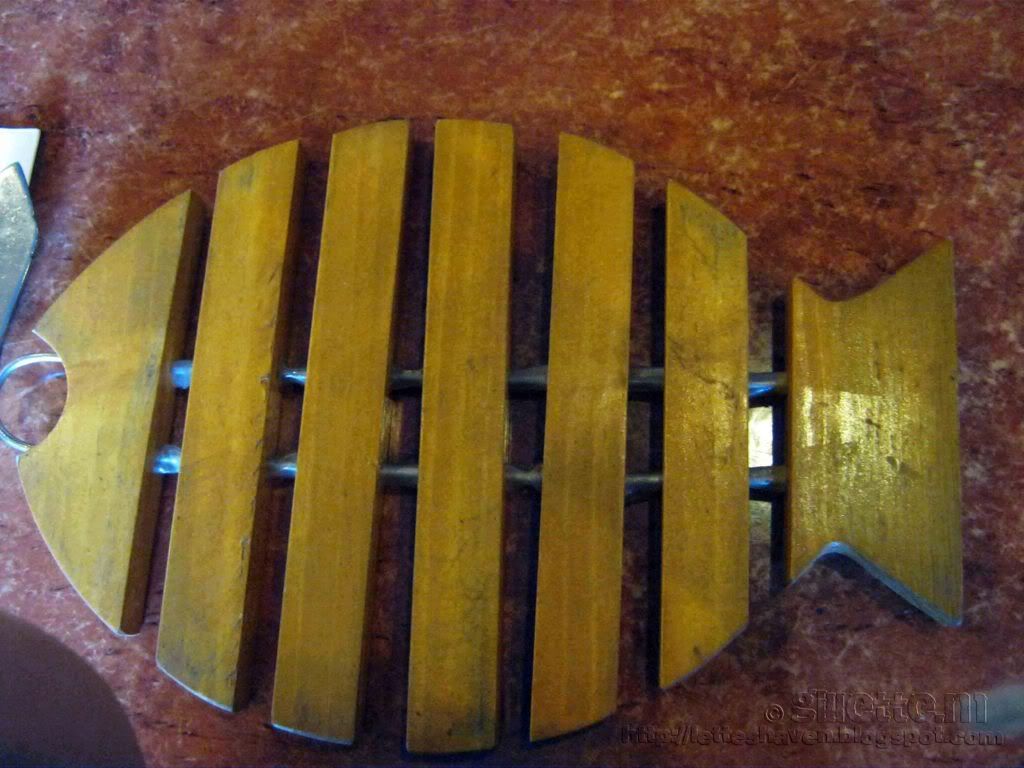 Fish & Co. offers a wide variety of dishes, they have seafood, meat, pasta, salad and soup.






My sisters had BBQ Pork Ribs and Seafood Platter.

BBQ Pork Ribs served with onion rings and sauce, this costs 441.96

php

or $10.52, expensive indeed for a minimum wage earner here in the Philippines.

Seafood Platter, calamari, prawns and seasonal fish served with rice and chips, costs 433.04

php

or $10.31.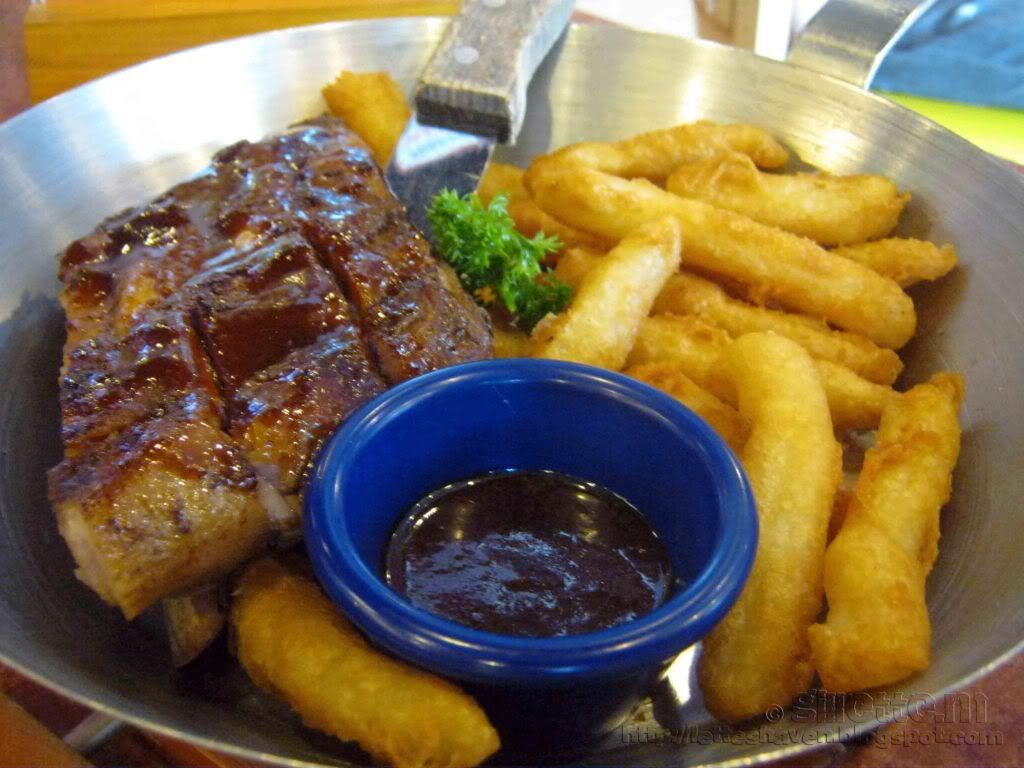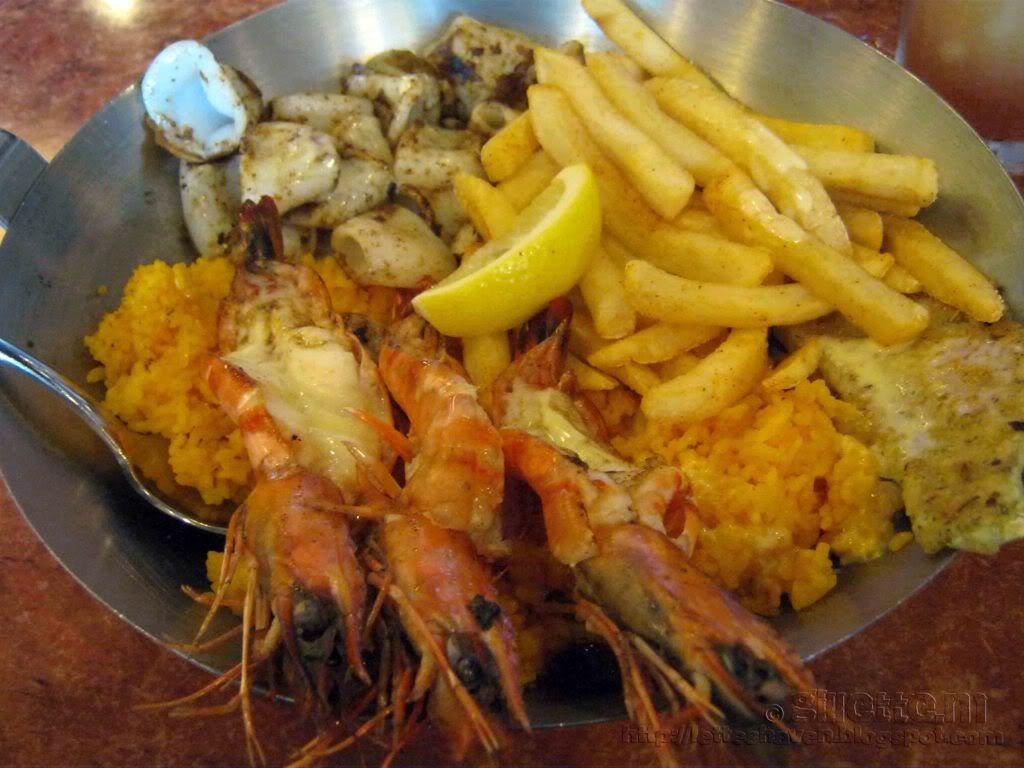 What I had was Fish & Chips which costs 200.89php or $4.78. The fish is light crispy outside and soft inside, however it's a bit tasteless for me even drenched with sauce and lemon. The chips or fries is just right, no extraordinary taste. My boyfriend had Chicken Curry served over rice that cost 290.18php or $6.91.

Here are some of our photos: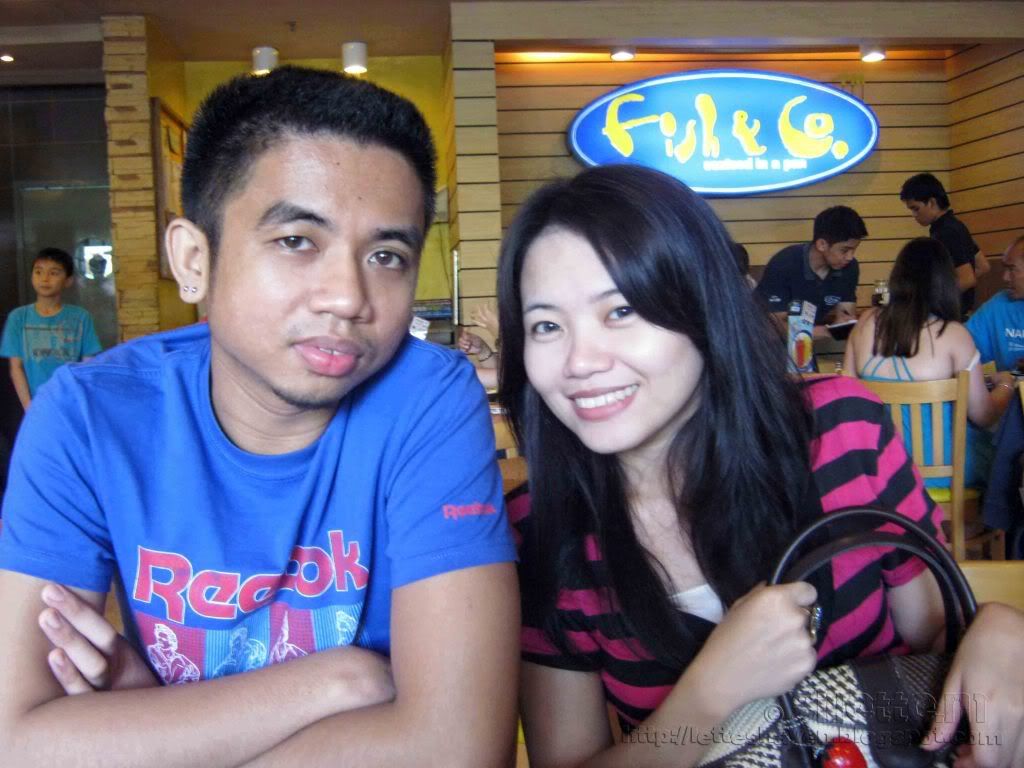 My Rating for Fish & Co. (5
★ is the highest)
Taste
★ (ordinary taste, nothing special)
Price
★ (a meal costs 250.00

php

and up, pricey)
Place
★
★
★
★
★ (marine theme is cool, interior design is great)
Staff
★
★
★
★ (friendly and courteous)
* * *