Sunny Sunday morning when my sisters and I together with Adelbert go on a jog at Neopolitan Business Park. It is located just behind SM City Fairview and besides Commonwealth Medical Center. That's what Neopolitan Subdivision looks like in a morning weekend; people are busy getting themselves fit.
Aside from joggers, families having their picnics, aerobics group and food vendors, there are a lot of cyclists in the area.
My sister, Gillina R. Misola brought her new DSLR camera and practiced to shot moving subject just like shown on the image above. Look closely at the young cyclist, he's the subject and the camera was focused on him, while his background is blurry and running.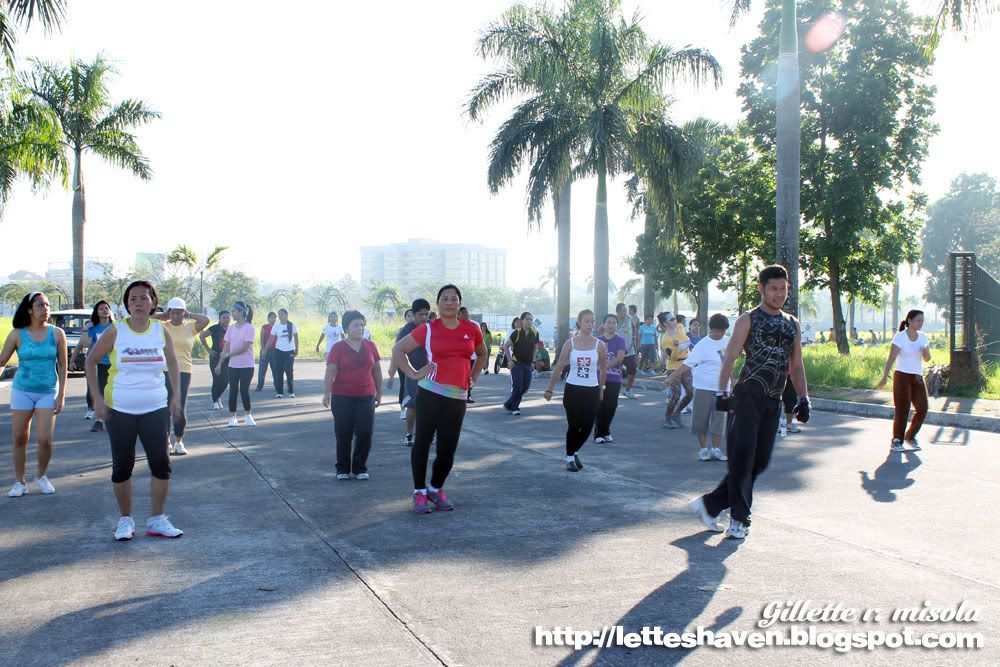 Oh here's the aerobics group that I am talking about, it is led by the man wearing black pants and shirt. Somebody told me that every weekend this group can be seen there and they started to workout at around 7:00AM.
I tried it for a couple of minutes, but honestly I got a bit bored so I stopped and go back to jog. But its fun doing aerobics or exercise with people because most of the time I just exercise alone at home with my Hip Hop Abs videos.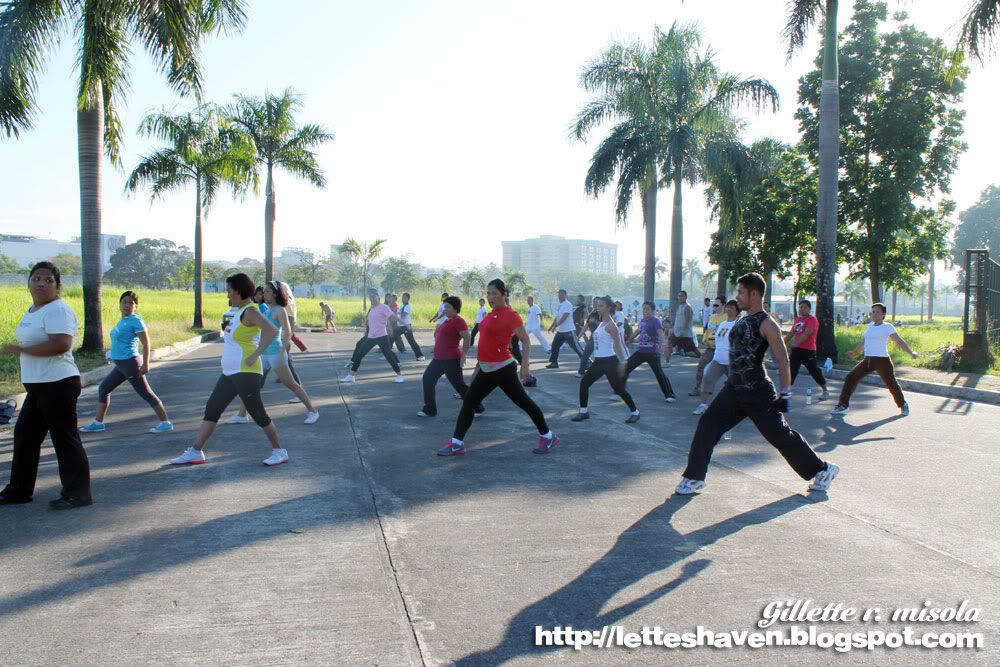 Everybody is welcome to join, if your feet are too tired to jog, try to join in this aerobics class. It is not free but the fee is very cheap, just 20.00php each that last I think for 2 hours.
I know you are wondering why there's a fee, of course that is for the sound system *I guess*. Because there's no any means of electricity in the area, there are no houses except for some few that I think are caretakers of the subdivision.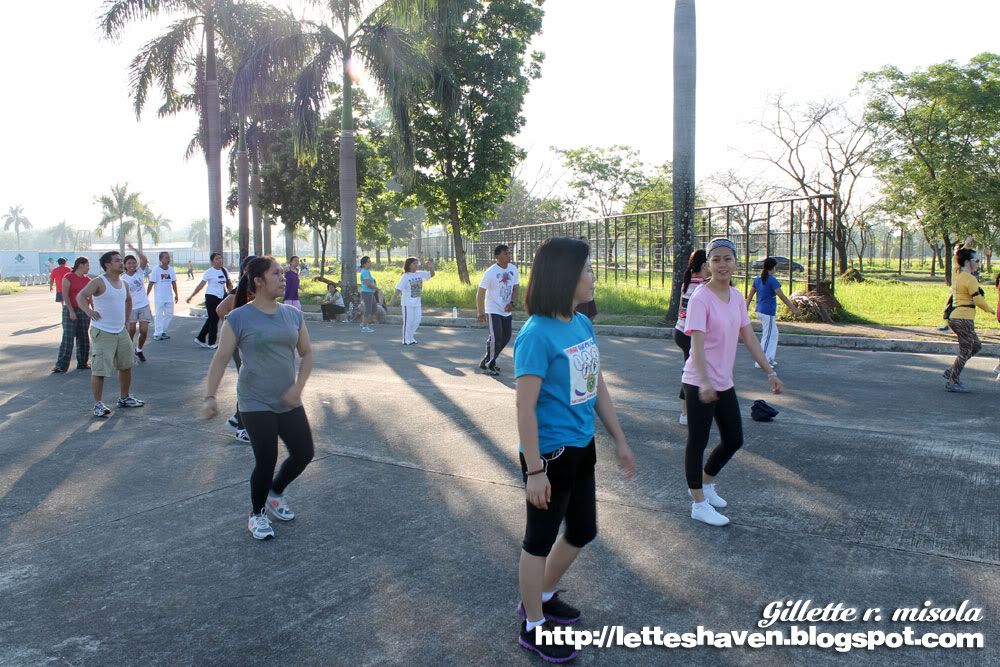 My sisters, Gillenny (wearing pink shirt) and Gilliza (wearing blue shirt) joined the aerobics group for an hour.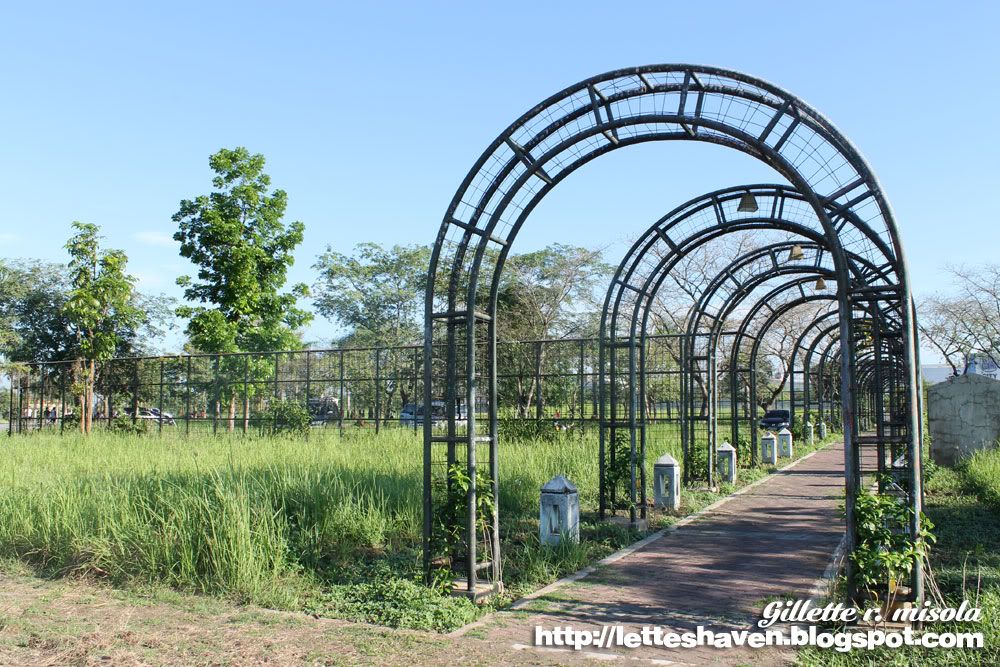 This spot in Neopolitan Business Park is I think their garden or park. This place can sometimes be seen in Philippine movies or teledramas.
That's Adelbert, me, my sisters Gilliza and Gillenny. The picture was taken after our fitness routine :) that day.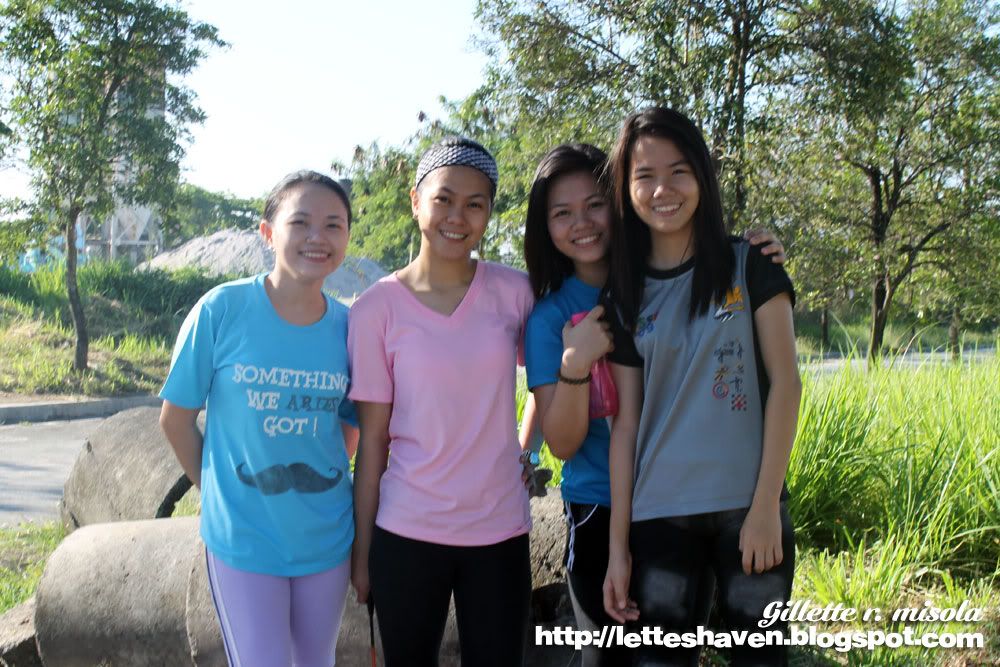 Me and my sisters, Gillenny, Gilliza and Gillina. All pictures are taken using Canon EOS 1100D.
It was my second time to jog at Neopolitan Business Park and it was fun. Adelbert and I used to jog at Quezon Memorial Circle. Now I prefer this place because it's much nearer from our residence. Jogging at Neopolitan Subdivision is the best, perfect and wide road, very nice ambiance and there are lots of trees surrounding the area.